The Lionel Richie Song That'll Be Stuck In Your Head Due To The Pringles Super Bowl Commercial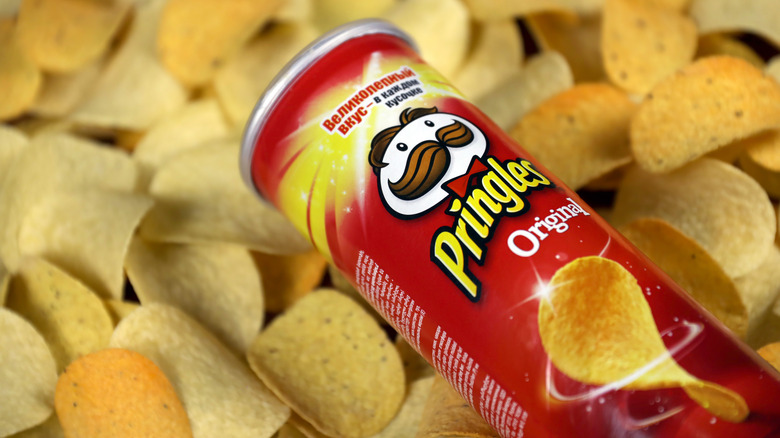 Mehaniq/Shutterstock
If you've ever even once listened to an "easy listening" radio station, it's almost guaranteed you've heard at least one song by Lionel Richie. Hit songs like "Hello," "Say You, Say Me," and "All Night Long" are liable to not only make you smile, but play on a relentless loop in your head for days (via Smooth Radio). Over his decades-long career, Richie has won countless awards, including American Music, BET, Grammy, and Academy Awards (via IMDB). His music is undeniably catchy and has been appealing to people for generations now. 
Meanwhile, Pringles, the chips once promoted with the iconic tag line "Once you pop, you can't stop," in reference to the distinct popping noise made by opening a can of the snack chips, have left their own mark on popular culture (via YouTube). In fact, while the 1990's were arguably the hay-day of this snack's most memorable ad campaigns, these chips were invented by an organic chemist named Fred Baur, who was hired back in the 1950's by Procter & Gamble to invent a new type of chip (via Snack History). He spent two entire years designing the uniform-shaped chips from fried dough and the canister tube they would be packaged in. 
Here in 2022, these two cultural icons, Pringles and Lionel Richie, have joined forces in a new Super Bowl commercial. 
The 2022 Pringles Super Bowl ad you won't forget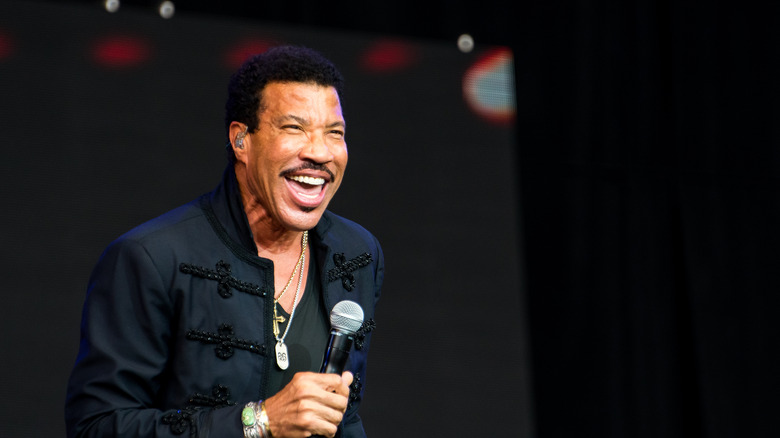 Anthony Mooney/Shutterstock
While the cylindrical tube that Pringles come in was invented with the intention of stopping chips from being broken they way they often were in traditional bags (via Snack History), unless you have fairly small hands, it's likely you have at one time or another gotten your hand stuck in the can trying to get the last chip out of the tube. While this might be a frustrating conundrum at times, if you really love your Pringles, it's likely worth the effort not to waste the last snack at the bottom. With this in mind, marketers for the snack chips released their Super Bowl ad in advance of the Los Angeles Rams versus Cincinnati Bengals game (via udiscovermusic). , 
In a clever quip at their own design flaw, Pringles decided to use their Super Bowl ad to depict a person getting their hand stuck in their iconic packaging while reaching for that last precious chip, all to the tune of Lionel Richie's hit, "Stuck on You." Not only can you probably relate to the content of the ad, but we would imagine the song will be playing in your head long after Super Bowl Sunday.