The Actor In Greenlight's Super Bowl 2022 Commercial Looks Super Familiar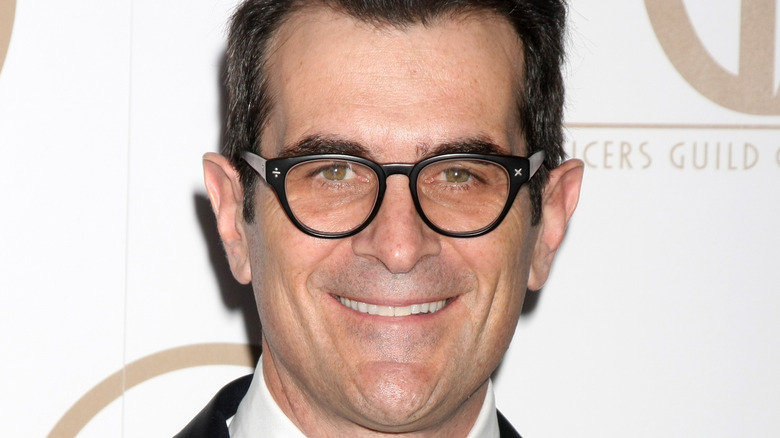 Kathy Hutchins/Shutterstock
Are you making major financial decisions like you're flush with Monopoly money? Ty Burrell can relate. The "Modern Family" star delivers his genius dry-delivery-comedic style in Greenlight's 2022 Super Bowl ad. The actor's on-set experience as the lovable leader of the Dunphey family is put to good use in the ad — which targets financial education for kids and teens. Who better than one of America's coolest dads?
Greenlight is a family financial app. More specifically, it's an educational tool that helps parents to teach kids money skills like trade-off decisions, money management, and the power of saving and investing. 
Throughout the ad, Burrell makes a series of delightfully ridiculous financial decisions. "I'll take it," he says when faced with a parade of bank account-depleting decisions. In a statement, the comedian celebrates the many ways comedy can influence people, "It's great when comedy can help draw attention to something as important as financial literacy" (via Business Wire).
Ty Burrell 's Super Bowl ad is an investment in youth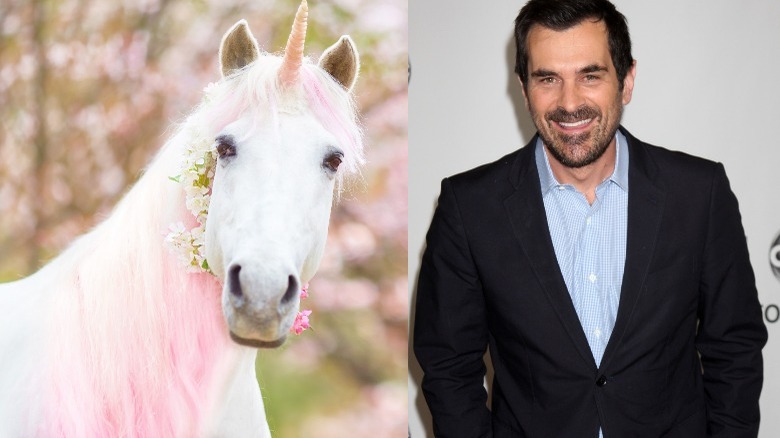 Ivgaphotographer & Kathy Hutchins/Shutterstock
In the opening scene of Greenlight's Super Bowl LVI commercial, Ty Burrell declares, "I make good money decisions." Unfortunately, though, he goes on to buy a yacht — even though he swears he gets seasick. Then, as the ad continues, Burrell makes a series of very questionable financial decisions, including a dinosaur skeleton, amour suit, hot air balloon, jetpack, and even a robotic replica of himself. The Super Bowl commercial already has a fan base, according to Hollywood Life and Variety.
Of course, most people can relate. Each day we're bombarded with opportunities to buy products- — everything from low-cost apps to investment-level purchases like cars and homes. Greenlight uses Ty Burrell's comedic skills to create an exaggerated and wildly memorable commercial showing kids how easy it is to buy all the cool stuff and the downfall — going broke. 
Who knows, maybe Ty Burrell can return that majestic Pegasys he bought. It seems logical that the wizard has a flexible return policy, right? But, on second thought, perhaps he should stick with Greenlight's advice.