Will Prince Charles Really Ban Prince Andrew From Windsor Castle?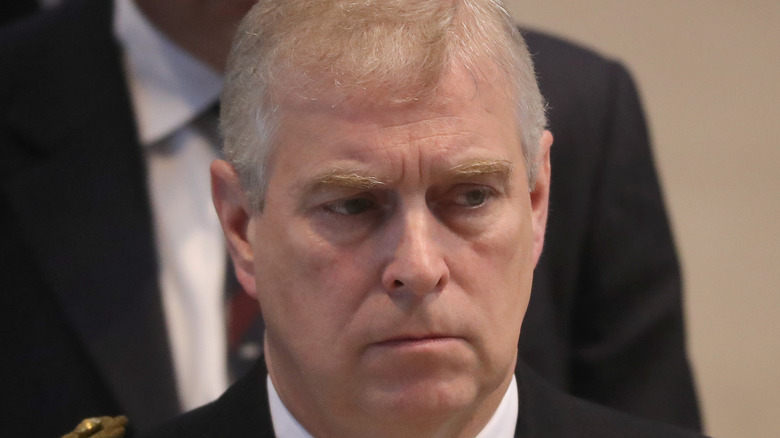 Christopher Furlong/Getty Images
The royal family is struggling to hold it together as Prince Andrew's shocking sex abuse case continues to dominate the news cycle, particularly considering certain senior members allegedly don't believe Andrew should be associated with them at all anymore. Us Weekly reported Prince William was instrumental in assisting the Queen with stripping Andrew of his titles, with rumors swirling for months that William and father Prince Charles are livid he's dragging the monarchy's good name through the mud.
As The Express notes, the situation has grown so contentious there were even concerns the disgraced royal would be excluded from the Queen's Platinum Jubilee celebrations. In fact, Andrew was banned from appearing on the balcony alongside everybody else when Her Majesty celebrated her Diamond Jubilee back in 2012, as The Daily Mail reported at the time. According to an insider, Andrew was overheard complaining to a fellow senior royal about being actively pushed out of the family by his siblings.
He reportedly blamed Charles, whom Andrew believed was running things. As the source explained to the Mail, "The idea was very simple, really. Charles was to be allowed to begin to initiate some of the changes in style he would want when he becomes king." Andrew, though, was said to be devastated by the swiftness of the move. It's likely, then, he's not going to be too happy about what Charles is planning next.
Prince Charles wants his brother to remain out of sight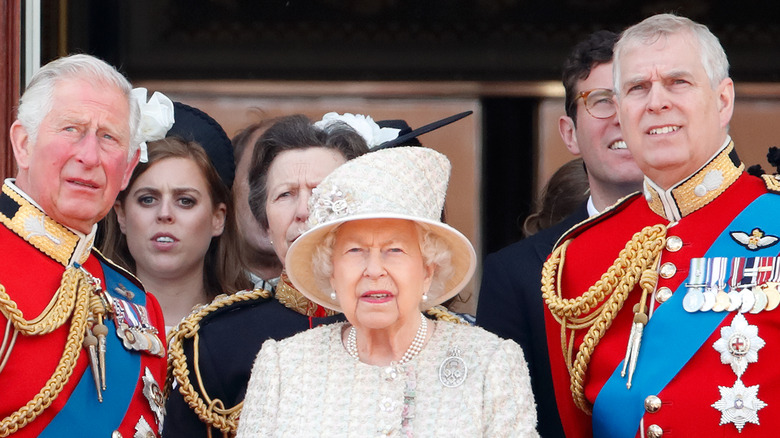 Max Mumby/indigo/Getty Images
Prince Charles's patience with brother Prince Andrew is running out, to the extent he's essentially banned him from coming to Windsor Castle anymore. According to The Sun, Charles wants Andrew to stay away due to the ongoing controversy of his sex abuse lawsuit. In fact, Andrew and former wife Sarah Ferguson could soon be forced out of their home at Royal Lodge, which is also in Windsor, when Charles ascends the throne. 
Insiders close to Charles and wife Camilla Parker-Bowles claim the couple are furious over Andrew standing trial in the U.S., following allegations he sexually assaulted Virginia Giuffre, who was also one of disgraced financier Jeffrey Epstein's accusers, when she was a teenager. The Prince of Wales is particularly irritated his brother reassured him three years ago that it would all blow over. 
He hasn't been up to the house since their mother, Queen Elizabeth, summoned Andrew there to strip him of his royal titles and patronages. "Charles wants Andrew out of the line of sight and out of the picture," a source confirmed. "He has been warned to keep his head down. Charles does not want Andrew to be photographed every other day looking happy and waving as he is driven to the castle." 
However, if the beleaguered royal is pushed out of Windsor, he could potentially get a multimillion-dollar payoff in the process. Still, Andrew "has made it clear that he will hang on for dear life."