How Kelly Reilly From Yellowstone Really Feels About The New Prequel 1883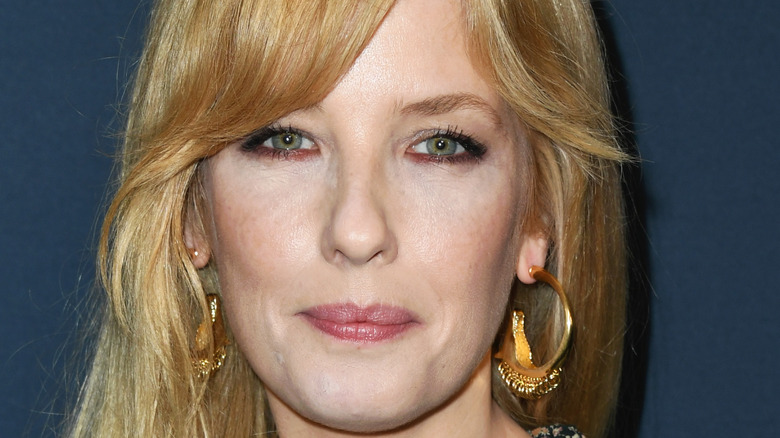 Jon Kopaloff/Getty Images
"Yellowstone" is currently one of the biggest shows on television. The drama, which follows the Dutton family as they strive to save their Montana ranch, has quickly become a huge hit and a favorite among avid TV watchers. The show kicked off its fourth season in November 2021, and the season premiere was watched by more than 12 million viewers on Paramount, CMT, Pop, and TV Land, Deadline reported. The episode set records as it was the most-watched season premiere on cable since "The Walking Dead" in 2017.
It's clear that fans love "Yellowstone," and star Kevin Costner thinks he knows why (via CinemaBlend). "When you combine story and drama... set against the image of the American West, set against a lifestyle that's still going on to this day, which is the harvesting of cattle, in places that are still pristine, still beautiful, and actually sit right on top of a great American tragedy in terms of history, the image of somebody making a living on a horse with the idea that almost everything he owns is on that horse, there's something kind of free about it," the actor said, revealing that people are "drawn" to the story.
The show has become so popular that it's even spun a prequel titled "1883," which shows the story of the earliest Duttons settling their Montana ranch. The show is so good, that actress Kelly Reilly, who played Beth Dutton on "Yellowstone," couldn't help but gush over it.
1883 has Beth Dutton's stamp of approval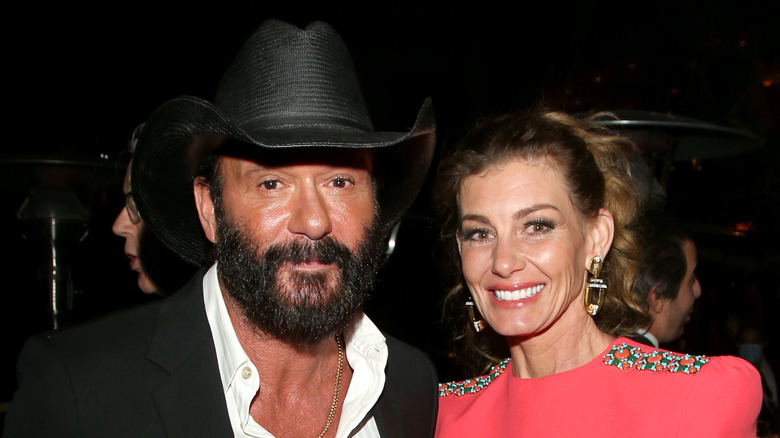 Gabe Ginsberg/Getty Images
"Yellowstone" fans were thrilled when they found out that the show had produced a prequel series titled "1883," which follows the Dutton family as they travel to Montana and look to settle their ranch. The show stars real-life spouses and country music royalty Tim McGraw and Faith Hill, as well as fan-favorite actor Sam Elliot, per PopCulture.
Kelly Reilly knows a bit about what it takes to play one of the members of the Dutton family, as her character Beth is one of the toughest female characters on television right now. Recently, Reilly revealed that she finally got to tune in to "1883," and she was in awe of just how good the show is. "So I just caught up with [1883]," Reilly wrote on social media. "What a stunning piece of work by [creator] Taylor Sheridan and all the cast and crew! Love watching the ancestors of our modern day Duttons journey to Montana ... what a humbling reminder of what it took. Can't wait to see the rest of the season," she added.
Of course, Reilly's fans were in total agreement and took to the comments section to share their love for both "Yellowstone" and "1883" as well. Meanwhile, viewers who aren't caught up on the goings-on of the Dutton family can catch all the episodes of both shows on the Paramount+ app.