Did Melania Trump Break A Florida Law?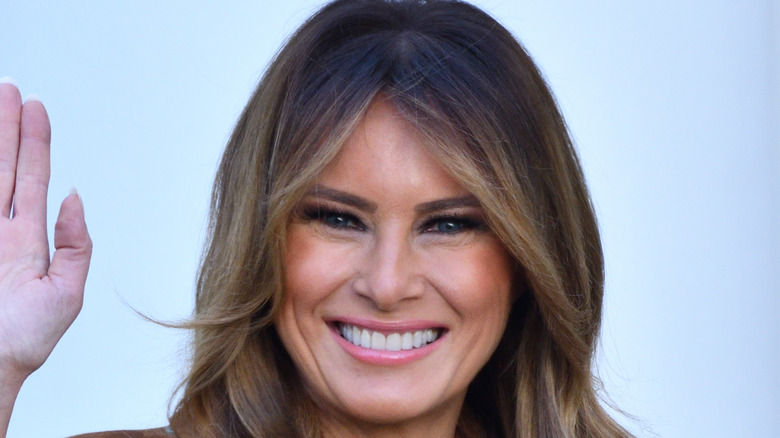 Evan El-Amin/Shutterstock
Former First Lady Melania Trump is making headlines this morning because it appears she may have been less than honest about the proceeds of a "charity" event she hosted (via The Independent). It would appear that the charity she promised to support doesn't actually exist. This is not the first time the Trump family has landed in hot water for diverting funds meant for a charity into their own corporate pockets; in 2017, journalists exposed that Eric Trump, the son of the then-future-president, had moved money allotted for a children's cancer charity into the accounts of the Trump Organization (via Forbes). 
Not only did Donald Trump know about his son's activities, but it appeared he had been the one directing Eric to divert the funds. When the story broke, it launched an investigation by New York's attorney general.
Now, the press is asking if Melania has broken Florida's laws by pulling what appears to be a similar stunt. 
What is really happening with Melania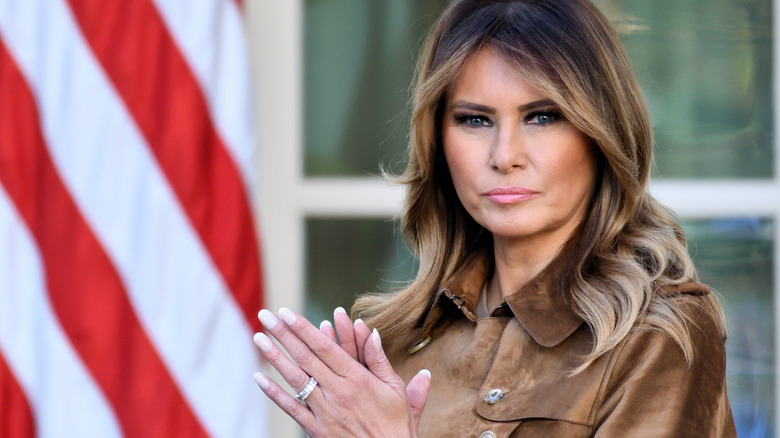 Evan El-Amin/Shutterstock
In January of this year, the former First Lady put out a press release announcing that she would be hosting a "high tea" in Naples, Florida for the sake of a charity called "Fostering the Future" (via The Independent). This was meant to be a continuation of the "Be Best" campaign she promoted while her husband was president. Unfortunately, there seems to be a pretty serious catch; Florida has no record of any such charity by the name of "Fostering the Future" or "Be Best" or anything tangentially associated with the charitable cause Melania claimed to be raising funds for. 
So has the former First Lady broken a law? A representative of the Florida Consumer Services Department told The New York Times, "Consumer Services Division is currently investigating whether this event involves an entity operating in violation of Chapter 496, Florida Statutes." When the investigation is complete, we should have an answer.