Zoe Kravitz Opens Up About Life After Her Divorce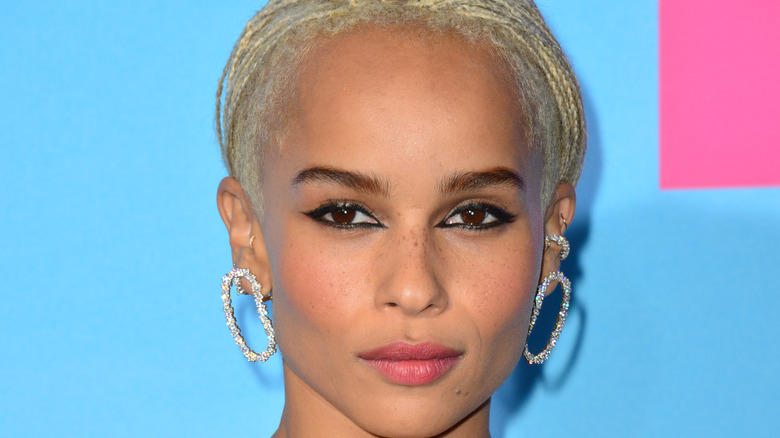 Jaguar PS/Shutterstock
Zoe Kravitz's career is in full-swing. She is set to appear as Selina Kyle (aka Catwoman) in "The Batman," as well as take the lead role in the upcoming feature "Kimi" and make her directorial debut with the upcoming thriller "Pussy Island," starring real-life boyfriend Channing Tatum. And as her professional life heats up, Kravitz is also opening up about the end of her marriage to Karl Glusman.
Kravitz and Glusman started dating in 2016 and got engaged in 2018. While Glusman had planned to pop the question during a romantic trip to Paris, but wound up getting down on one knee in the couple's living room. "He nailed it," she told Rolling Stone. "And I love that it wasn't this elaborate plan in Paris. It was at home, in sweatpants."
The couple tied the knot in Paris in June 2019 with her famous parents, Lisa Bonet and Lenny Kravitz, as well as her "Big Little Lies" costars Reese Witherspoon, Nicole Kidman, Laura Dern and Shailene Woodley, in attendance (per US Weekly). Kravitz and Glusman both posted loving tributes on their one-year anniversary. "You're my best friend ... you crack me up and you melt my heart ... you call me out on my bulls*** and you challenge me to grow ... I love you for that. And I'll do anything and everything for you until the day I die," Glusman wrote (via People). "Now let's go save the world @zoeisabellakravitz."
But six months later, Kravitz filed for divorce. 
Zoe Kravitz is still learning about herself after divorce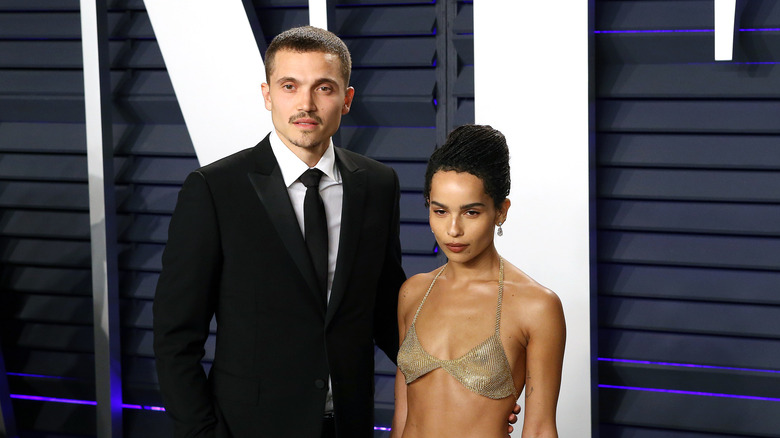 Joe Seer/Shutterstock
While Zoe Kravitz has moved on with Channing Tatum, she is still reflecting on her divorce from ex-husband Karl Glusman. "Karl's an incredible human being," she said in an interview with Elle. "It really is less about him and more about me learning how to ask myself questions about who I am and still learning who I am, and that being okay. That's the journey I'm on right now."
Kravitz admits that she never met Tatum until she cast him in her directorial debut, but she knew he was perfect for the role. "Looking at his work and hearing him speak about 'Magic Mike' and the live show, I'm like, I think he's a feminist," she explained. "You need to be so far from who this is, where it's not scary. And I don't think we've ever seen him play someone dark. I'm excited to see him do that."
As for her future, Kravitz is optimistic about life. "All my relationships in life — my friendships, my romantic relationships, my family — the journey is learning how to show up honestly. Sometimes we can't show up, and that's okay as long as we know how to communicate that we love those people," she said. "That's the 20-year-old who's like, 'I can do it all. I can do it all. I can do it all.' And now I'm in a place where whatever I'm feeling is okay, wherever I'm at is okay."