The Truth About Princess Margaret's Relationship With Roddy Llewellyn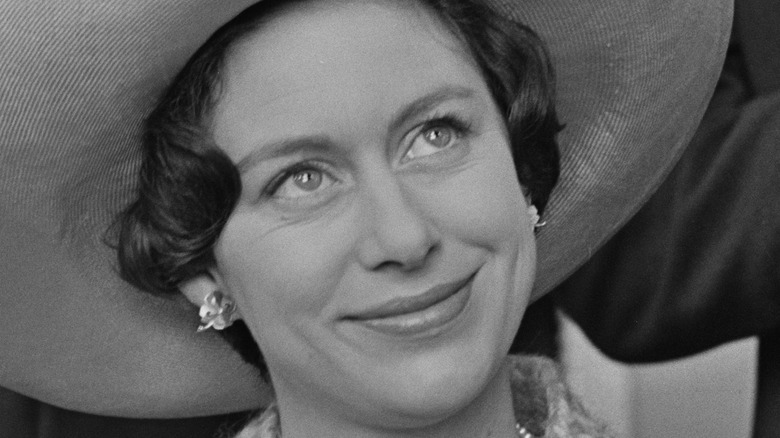 Les Lee/Getty Images
Over a decade into her marriage to photographer Antony Armstrong Jones, Princess Margaret, the sister of Queen Elizabeth, was introduced to aspiring musician Roddy Llewellyn, who was 17 years her junior. At that point in her marriage to Jones, it was clear to many that — given her frequent solo trips around the world — Margaret no longer possessed a flame for her husband. According to the Evening Standard, Margaret and Llewellyn were introduced to one another in Edinburgh (though not poolside like it was depicted in "The Crown"), back in 1973. Shortly after meeting one another, though their close friends and family members knew about their affair (including Elizabeth), the romance was not made public until the tabloids published photos of them getting cozy on a beach, according to Town & Country.
Shortly after details of her affair with Llewellyn were published in the tabloids, Margaret ended her marriage with Jones, per Elle. "He said they found each other just at the right time," actress Helena Bonham Carter, who portrayed Margaret in "The Crown," told the Sunday Times after meeting with Llewellyn. "They were both very lost, both felt somewhat outsiders, just not quite accepted by the family — or not quite good enough. Her confidence was really undermined by the breakdown of her marriage. He also gave her fun at a time when she hadn't been having much."
Llewellyn was granted permission by Queen Elizabeth to visit his former lover's grave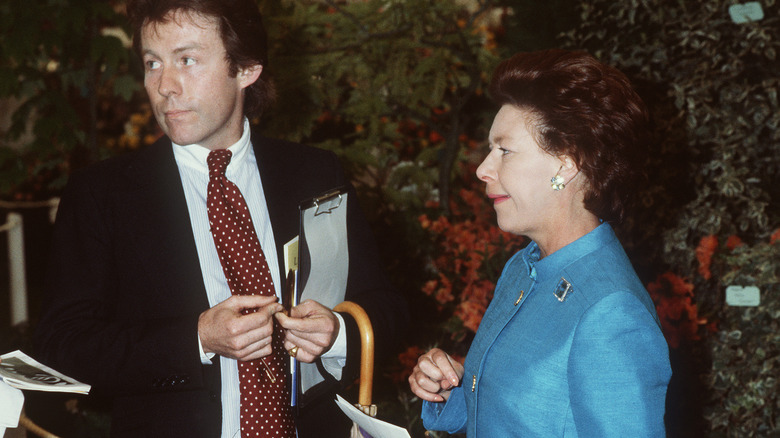 Anwar Hussein/Getty Images
February 9 marked the 20th anniversary of Princess Margaret's death, and despite the drama that often swirled around the former couple, Roddy Llewellyn was allowed to pay tribute to the memory of his former girlfriend. This visit to Margaret's interred ashes at King George VI Memorial Chapel was also made possible by her sister, Queen Elizabeth, per the Daily Mail. "It was difficult for the queen, and I felt rather guilty always — having introduced Roddy to Princess Margaret," Lady Anne Glenconner said in the documentary "Elizabeth: Our Queen," per People. "But after Princess Margaret's funeral, the queen, she said, 'I'd just like to say, Anne, it was rather difficult at moments, but I thank you so much introducing Princess Margaret to Roddy 'cause he made her really happy.'"
Though Margaret and Llewellyn dated for eight years (Llewellyn went on to marry Tatiana Soskin in 1981), he has still maintained an affection for the royal over the years. "I discovered a warm and witty woman, possessing a strong sense of duty and dedication to her country's interests, who has honored me with her friendship since that first house party that was so filled with fun and laughter," he told the News of the World of their relationship, per The Telegraph. "In Princess Margaret I found a fine friend who could steady my restless nature and offer wise counsel."