How Long Does It Take RuPaul To Get Ready Before Filming Drag Race?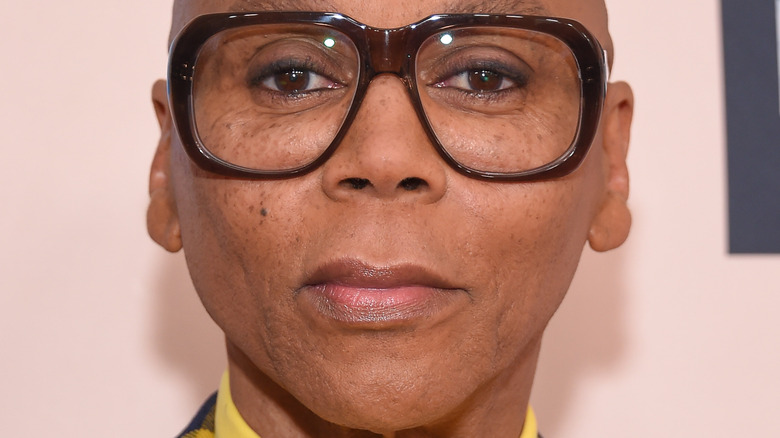 DFree/Shutterstock
Getting into drag is far from easy. There is a total transformation that happens and the makeup itself can take hours. Notoriously, a previous contestant on "RuPaul's Drag Race," Kahmora Hall, takes up to five hours to get into drag. She told Entertainment Weekly that she was a bit late getting ready because she only had an hour to do her face when she is used to much longer. "... how do I turn my four- or five-hour concept into an hour?" Hall asked, "I was struggling to do it in an hour and make it on time. I was late, yes, but I did my best! I didn't feel the most beautiful in my day look, but it got better and I learned a lot from it. I was only late once!"
No one knows the stress of getting into drag better than the host of Drag Race, RuPaul himself. Though the legendary drag artist doesn't do his own makeup for "RuPaul's Drag Race" tapings, it takes a lot of time to get ready (via Showbiz Cheat Sheet).
RuPaul's transformation takes some serious time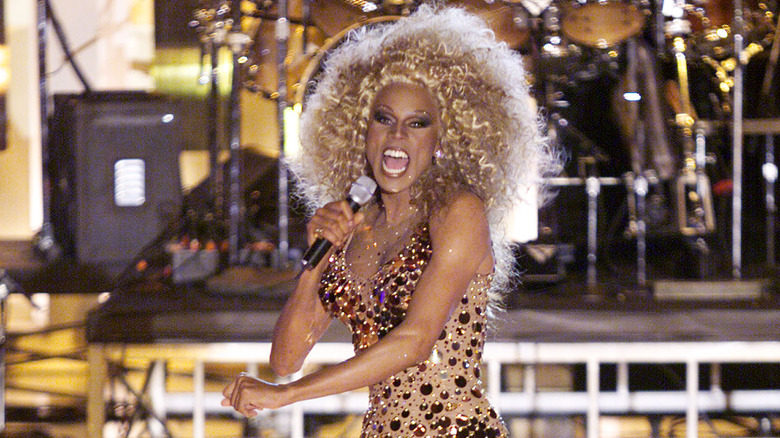 Frank Micelotta Archive/Getty Images
While RuPaul does teach his own Master Class on doing drag, he's been in the business so long that he no longer does his own makeup before filming episodes of the hit show, "RuPaul's Drag Race." Raven, a former contestant on the show, has taken over as RuPaul's makeup artist, having put her in drag for everything from "Drag Race" to "Saturday Night Live," (via Variety). On getting to do Ru's makeup, Raven gushed, "It's a crazy thing to wrap your head around when you are responsible for getting the queen of drag into drag."
RuPaul and Raven have a serious task at hand when it comes to a full drag transformation. According to The Richest, RuPaul's makeup routine takes six hours to complete! It's not that surprising, as Ru always looks stunning on the show. RuPaul has made it clear that she only gets into drag when she's being paid now and we understand why. Six hours is no joke!