These Are The Best Freckle Pens For A Realistic Look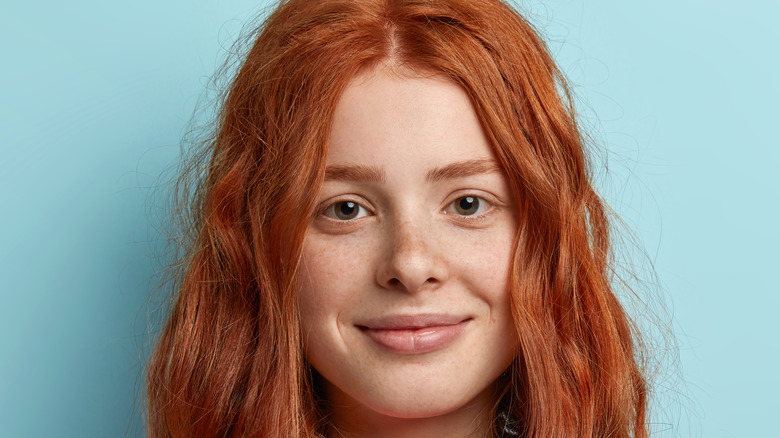 WAYHOME studio/Shutterstock
Some may have freckles all the time, but others get them from exposure to the sun or generally from aging. Some even invest in expensive skincare products with hydroquinone and vitamin C to get rid of them. However, Generation Z is making freckles trendy, and something that you should be proud of. "Freckles are genetic. In the presence of the sun, pigment-producing cells make the extra pigment that's deposited in the skin, causing brown spots," Joshua Zeichner, M.D., a board-certified dermatologist in New York, told Well+Good. He added that freckles get darker in the summer due to UV rays, but get lighter in the winter.
StyleCaster calls freckles a sign of natural beauty, and in the Instagram world, where you can use filters to hide all your flaws, it's an adorable trend to accept them as an asset rather than an imperfection. This trend is a move in the right direction, where instead of trying to look flawless, you embrace your natural beauty. There was a time when people used to hide their freckles under makeup, too, but now makeup artists like Katie Jane Hughes and Nikke de Jager have joined the bandwagon and shared easy tricks to fake freckles. After all, they give you a fresh and youthful complexion (vie The Independent). Freckles are fashionable now, and if you weren't born with them, we've compiled the best pens to create natural-looking freckles. Just don't forget your SPF.
The faux freckle trend gives you a youthful and playful appearance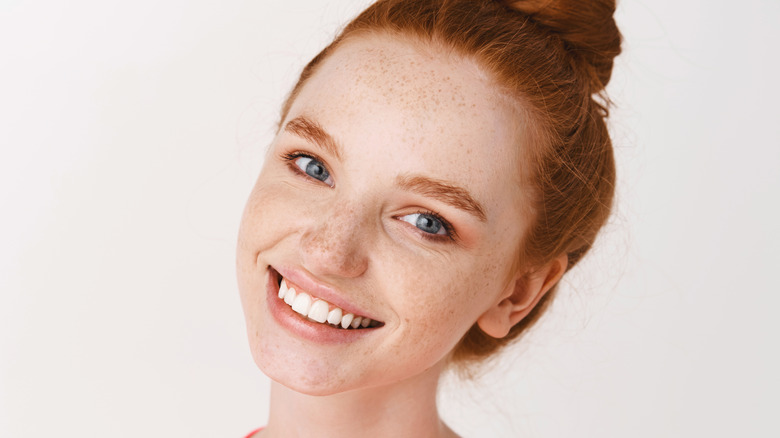 Cookie Studio/Shutterstock
Regarding the faux freckle trend, celebrity makeup artist Molly R. Stern told Well+Good, "It's such a fun trend that adds an element of youth and a playful characteristic." Just remember that when you create natural-looking freckles, they don't have to all be the same shape and size, no matter whether you experiment on your bare skin or over makeup.
The Independent's pick for the best faux freckle pen is the Jason Wu Beauty Jason the Freckled Boy pen, which has a precise applicator to create subtle freckles or a cluster on your skin. You can use it to make dots or tap out with your fingertips to create little beauty marks. This is the perfect pen to create a sun-kissed complexion, and is infused with rose water so that it won't irritate your skin — and will last all day. 
StyleCaster loves Freck O.G. Freckle Pen because it can create natural, long-lasting freckles. It's actually the world's first freckle cosmetic, and it comes in a darker shade, so it can work for all skin tones. No one will be able to tell that you created the freckles because they will look incredibly realistic. For a more affordable option, choose ColourPop Freckle Pen. It's super easy to use this pen to customize your individual freckles. Plus, it is available in two shades: a soft brown for fair to medium skin tones and dark brown for medium, dark, and deep dark skin tones.