Jesse Metcalfe On If He Would Appear In A Desperate Housewives Revival - Exclusive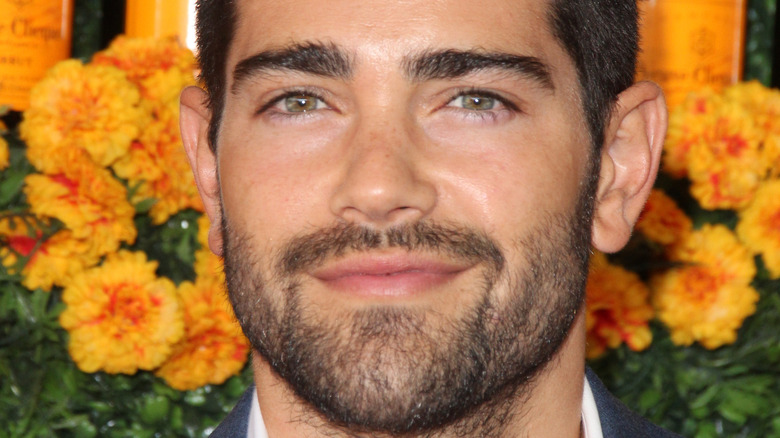 Kathy Hutchins/Shutterstock
Though he had roles before "Desperate Housewives," the world truly got to know Jesse Metcalfe through his role as John Rowland in this steamy series. Since then, Metcalfe has worked on "Chesapeake Shores," "Martha's Vineyard Mysteries," "Dallas," and, most recently, the TV movie "Harmony from the Heart" (via IMDb), which was written by and stars Jessica Lowndes. Still, "Desperate Housewives" remains a pivotal role in his career, and one whom audiences will always adore.
Recently, we sat down with Metcalfe to talk about "Harmony from the Heart," and he dished on several iconic projects from his career, including both "Chesapeake Shores" and "Desperate Housewives." Here, we talked about whether he'd be game for a revival of the latter akin to the new "Sex and the City" series, "And Just Like That," and he further revealed how his fan reception has grown and evolved since his tenure on the drama in the mid-to-late 2000s.
"Well, I think a lot of those fans, those 'Desperate Housewives' fans, have really stuck with me," Metcalfe told us. "They've been incredibly loyal, followed me on 'Dallas,' and then they followed me to the Hallmark Channel, and hopefully now they'll follow me to GAC Family." On his fans, he further said, "They're really inspirational actually and just incredibly supportive and encouraging. They kind of keep me going." Ultimately, he added, social media has allowed him to form real connections with his fans, for which he's really grateful. However, is this fan adoration enough reason to return to a potential "Desperate Housewives" revival?
Jesse Metcalfe still thinks very fondly of his Desperate Housewives days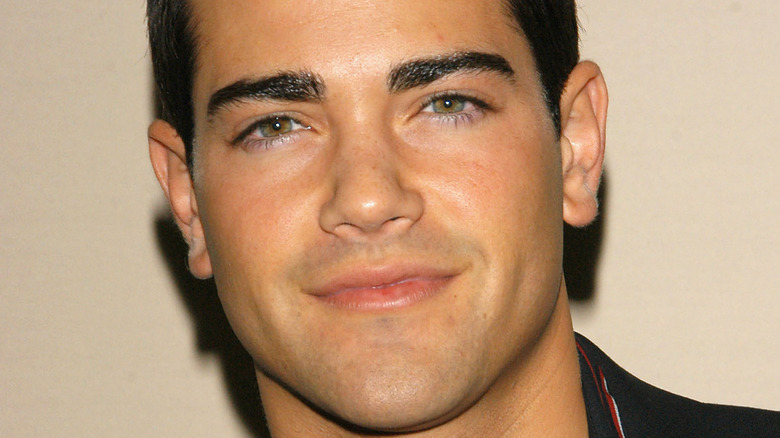 Stephen Shugerman/Getty Images
Jesse Metcalfe, the Hollywood hunk known for his work as John Rowland on "Desperate Housewives," would actually be game for a potential revival series, if it ever happened. "I would be open to it, and very interested to see what Mark Cherry and whatever writing team he put together would come up with," Metcalfe told us, "because obviously there'd have to be a major time lapse, and figure where all of these characters are now and how their lives intersect, which I would imagine would be incredibly challenging."
Metcalfe even has his own ideas regarding the potential revival's format. "I actually think it would be cool to do it as a limited series, or possibly a TV movie or something like that," he explained, adding that he knows one thing for certain. "I know people would tune in, that's for sure." 
Metcalfe's response isn't too surprising, as he also had nothing but positive comments to make about his memories from the show. "That whole experience was just a whirlwind and really during kind of my most formative years in the industry," he explained. "I remember everything really like it was yesterday. A lot of laughter and a lot of really funny moments. I was definitely lucky to be working with Eva Longoria and playing most of my scenes opposite her because she was just a joy to be around and work with."
Ultimately, just the thought of a "Desperate Housewives" revival series has us excited, even if it's just a pipe dream. So, would you be interested in watching one?
You can catch Jesse Metcalfe in "Harmony from the Heart" on GAC Family.