Julia Fox Fuels Rumors That Her Relationship With Kanye West Was All A Ploy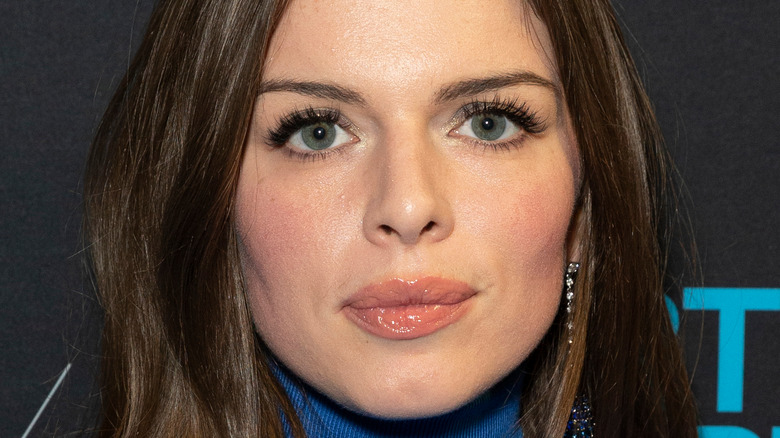 lev radin/Shutterstock
Kanye West's whirlwind relationship with Julia Fox is officially over. The couple, who met on New Year's Eve 2021 in Miami, quickly became an item, and weren't afraid to go public with their romance. Fox even shared PDA-filled photos of herself with the rapper for Interview. She also told the magazine that she and West had an "instant connection." Fox added, "Everything with us has been so organic. I don't know where things are headed but if this is any indication of the future I'm loving the ride."
However, during the pair's relationship, West continued to speak out about wanting his estranged wife, Kim Kardashian, back. He also criticized Kardashian's new boyfriend, "Saturday Night Live" star Pete Davidson on social media (via The Daily Mail). Following days of West's online rants about Kardashian and Davidson, Fox revealed that she and the rapper had officially called it quits. "Julia and Kanye remain good friends and collaborators but they are no longer together," a representative for the model confirmed to Us Weekly.
However, new details about the pair's relationship are leading some fans to believe that it was all a ploy to get the media talking so that the news would get back to Kardashian.
Julia Fox threw some shade at Kanye West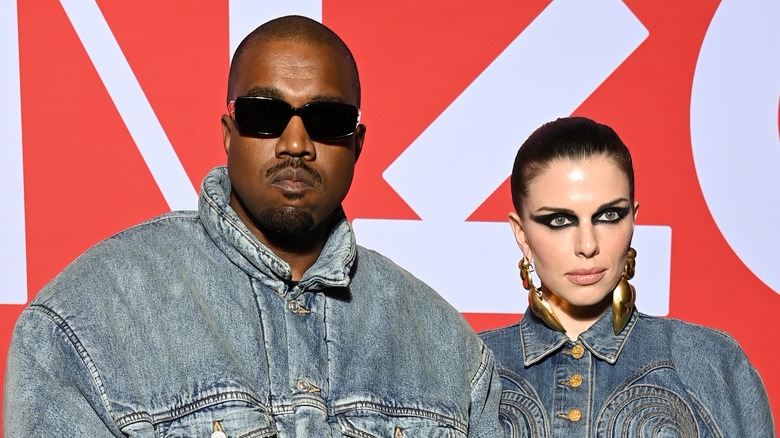 Pascal Le Segretain/Getty Images
After Julia Fox announced her split with Kanye West, fans immediately began to comment on the couple's bizarre relationship, and the model took notice. She even shared posts by media outlets about the break up, revealing that people wanted to see her upset, but that she was just fine following the split. "Y'all would love if I was soooo upset! The media would love to paint a picture of me a sad lonely woman crying on a plane by myself but it's NOT TRUE!! Why not see me for what I am which is a #1 hustler. I came up yall lol and not only that but Kanye and I are on good terms! I have love for him but I wasn't in love w the man. What do u guys think I am 12 years old?!" Fox wrote (via People).
Meanwhile, one social media user claimed that Fox shared all the details about her romance with West because she wanted attention, per Page Six. "You talked about the man in the press like you all were married. Just desperate for the attention. Wasn't even 15 mins, maybe like 2 mins of fame," the comment read. However, Fox wasn't about to let the comment slide. "He f****** wanted me to!!!!" Fox responded, leading some fans to believe that West simply used Fox to try to make his estranged wife Kim Kardashian jealous since her relationship with Pete Davidson had become so public.