The Poignant Promise Prince William Reportedly Made To Diana Before Her Death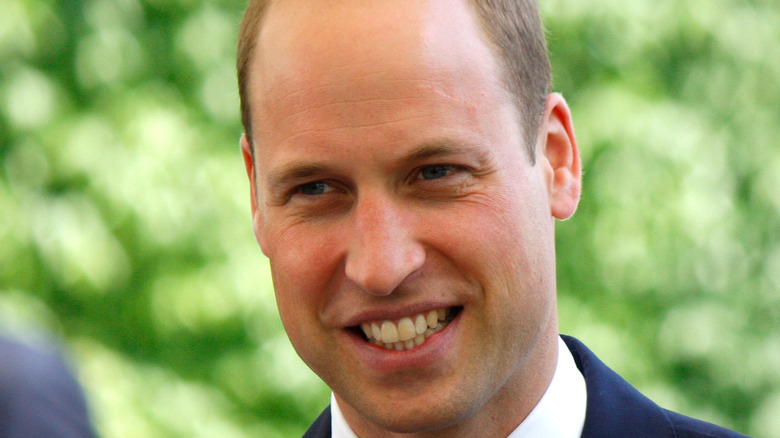 360b/Shutterstock
One year before Princess Diana died, she had an important and tearful conversation with her son, Prince William.
Diana Spencer married Prince Charles in 1981, becoming Her Royal Highness (HRH) The Princess of Wales. However, in 1992, the couple shared that they were separating, and their divorce became final on August 28, 1996. A year and three days later, as stated by royal.uk, Diana was involved in a fatal car accident.
When Diana and Charles divorced she was still considered to be a part of the royal family. Diana still shared parenting responsibilities with her ex-husband and maintained her residence at Kensington Palace. But she did give up many of her patronages, as well as her honorary military titles. She also had to let go of her HRH title, and it was this particular element that reportedly ended up leading to a sweet and sad conversation between her and Prince William.
'I will give it back to you one day when I am king,' Prince William told his mother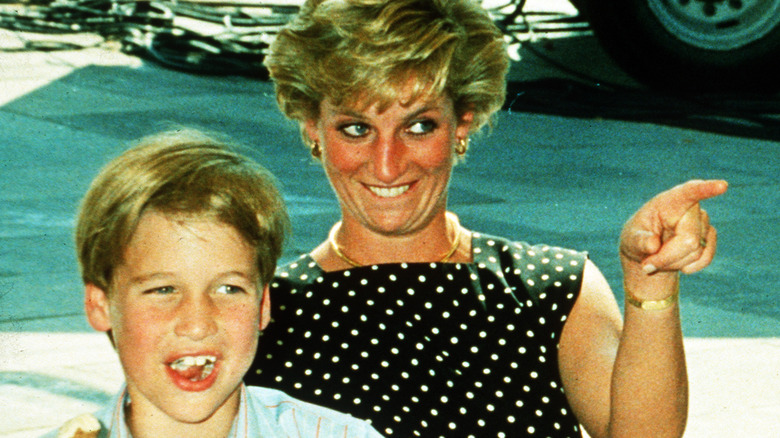 Anwar Hussein/Getty Images
According to The Mirror, Queen Elizabeth was okay with Princess Diana still being referred to as "her royal highness," as the mother of the future king. But Prince Charles did not want that. Instead, she was just to be Diana, Princess of Wales, meaning people didn't have to bow to her and she had to curtsy in front of other royals.
Paul Burrell, Diana's butler and friend, wrote a book called "A Royal Duty." In it, he shared a conversation that happened after Diana and Charles divorced and before Diana's death, which focused on Diana losing her HRH title. Apparently, a 14-year-old Prince William said, "Don't worry, Mummy, I will give it back to you one day when I am king." 
Burrell shared that this statement brought Diana to tears. Even more heartbreaking is that this promise could never be carried out, due to her death a year later.