Roles You Completely Forgot Mark Harmon Played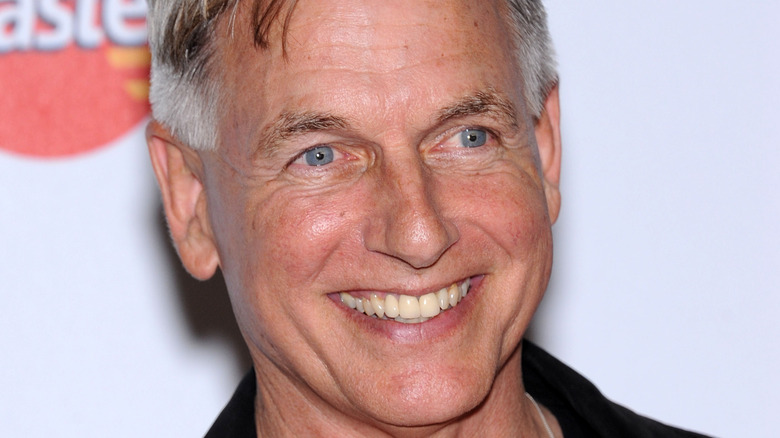 DFree/Shutterstock
We may receive a commission on purchases made from links.
Perhaps it's hard to image Mark Harmon as any fictional character other than Leroy Gibbs on the hit-show "NCIS," but this actor has been on a juggernaut since the 1970s. The star's IMDb biography is a scroll-like time capsule of the actor's collection of work, which includes hunky cameos, comedy, and Emmy-nominated dramatic endeavors.
Thomas Mark Harmon was born in Burbank, California in 1951, and he wasn't always in showbiz. As a kid, he did stumble into a walk-on role in the 1970s show "Ozzie's Girls," it wasn't an ongoing pursuit. In fact, the now-star graduated cum laude from UCLA in 1974 — as a communications major, per IMDb. After that, he tried his hand at various occupations, including carpentry, and was even a sneaker representative for Adidas.
Ultimately, he returned to the screen in 1975, landing a guest appearance on the LA-based cop show, "Adam-12." In an interview with USA Today, the actor admits he didn't always get top-billing. "The guys I played didn't have names. I was the cop, the farmer." Sources such as Biography also note Harmon's ocean-blue eyes and good looks often afforded him what can best be described as stereotypical hunky roles.
The thing is, we've known Harmon as Gibbs on "NCIS" for so long — nearly two decades — that it's easy to forget some of his other roles along the way. So with this in mind, it's the perfect time for a deep dive into the roles you completely forgot Mark Harmon played.
From hard-working cop to hunky cruise ship castmate
Long before Mark Harmon received a star on Hollywood's Walk of Fame in 2012, the actor was grinding it out in tinsel town, playing walk-on roles, according to IMDb. In fact, when he was starting out in the '70s, he racked up over a dozen credits for guest appearances. Many of these were police-centric roles on programs such as "Adam-12," "Emergency!," and "Police Story" — a glimpse of his future stardom, as it were.
In between Harmon's early cop characters were also moments of comedic chutzpah that are often overlooked. For example, in 1976, the star appeared on the mega-comedy hit "Laverne & Shirley." The show is set in the '50s and '60s and chronicles the comedic shenanigans of two single women. In the episode "Dating Slump," Harmon plays a dashing young man who falls prey to (yet another) hilarious calamity of roommates Laverne (Penny Marshall) and Shirley (Cindy Williams).
Soon after his stint on "Laverne & Shirley," he landed meatier roles on the now-iconic show "The Love Boat." Harmon landed multiple appearances on the decade-long sitcom, which lovingly poked fun at the romantic chaos aboard the cruise ship, Pacific Princess, per IMDb. Fast forward to this fun nugget — in 2016, "NCIS" Season 16, episode 4 was titled "Love Boat." So, if you want to catch some early-Harmon in classic '80s cruise wear, set aside a day to binge-watch the much-loved sitcom on Paramount+.
Don't forget — Mark Harmon is an OG silver screen hottie
As his career developed, he became a leading man — moving from supporting actor to the lead hunky-healer. From 1983-1986, Harmon tackled one of his most iconic roles as Dr. Robert Caldwell on the TV series "St. Elsewhere." Finally, the slow burn of his charismatic good looks officially caught fire.
So much so, in fact, the actor was featured in a series of long-ago archived Coors Beer commercials. However, to illustrate the sex-appeal-factor fully, just take a peek at his safe-for-work 1986 Playgirl Magazine cover photo; oh my! And, for the die-hard fans, know this — you can buy an original copy of the issue for a cool $764.08.
As we scroll through Harmon's treasure trove of forgotten screen-time treasure, it's clear that he can toggle from drama to lighthearted comedy, such as the 1987 movie "Summer School," where he plays a heartthrob summer school teacher. And, yes, he crushed it in the 90s movie hit "Freaky Friday," but yowza, the late-80s is chock-full of iconic moments of the classic Harmon-charm. In fact, even though folks sometimes forget, the salt and pepper screen siren we know as Gibbs on "NCIS" was actually named "Sexiest Man Alive" by People in 1986, according to Biography.
So, although the actor has — in some ways — come full circle from one-off cop-show appearances to the decades-long run of "NCIS," in-between are some nostalgia-worthy gems.