Angela Sarafyan Reveals What She Thinks Of Her Westworld Character - Exclusive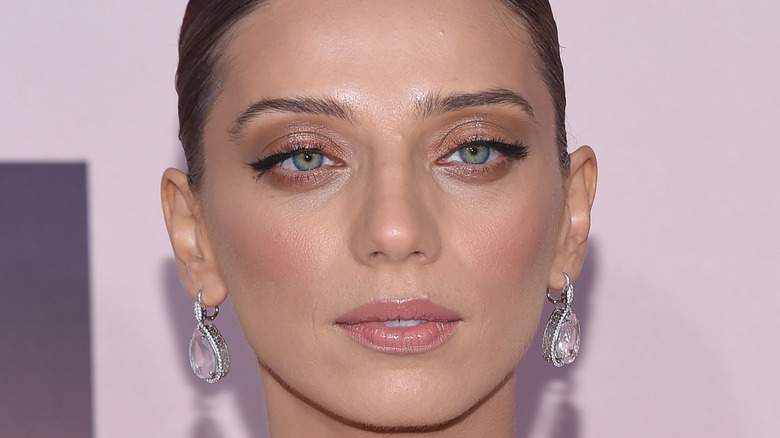 DFree/Shutterstock
Angela Sarafyan has had a lot of varied roles in her acting career. She's been in blockbusters like "The Twilight Saga: Breaking Dawn – Part 2" as well as smaller indie films like the 2022 comedy horror "King Knight," which she starred in with "Criminal Minds" star Matthew Gray Gubler. But, perhaps the role she's best known for is for playing Clementine Pennyfeather on the HBO dystopian sci-fi series "Westworld."
Sarafyan has been playing Clementine since Season 1 of "Westworld," and fans have watched her character change a lot throughout that time. Though we don't have an exact release date for Season 4, it is set to air this year, and many can't wait to see what happens next and where the story takes Clementine. While sitting down for an interview about her recent film, "King Knight," Sarafyan also shared her thoughts on "Westworld" and what she really thinks of her character.
What it's really like working on Westworld for Angela Sarafyan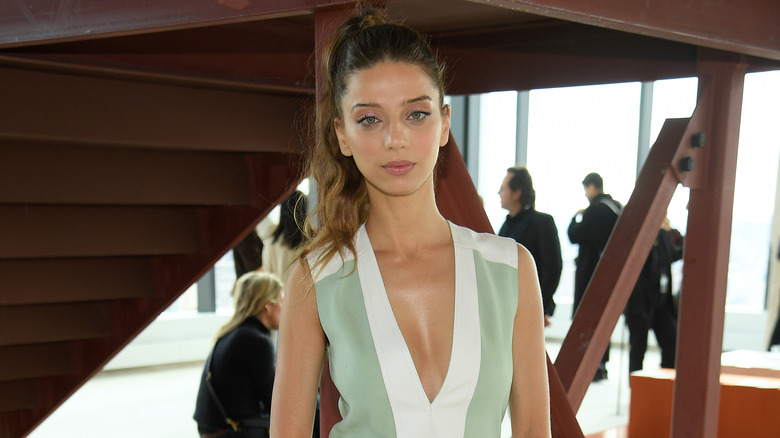 Dimitrios Kambouris/Getty Images
Angela Sarafyan said "Westworld" is a lot different than smaller projects she's worked on, like "King Knight," because the production and cast are on such a huge scale. However, she said through her time on the show, she's still formed close bonds with others working on the series. "'Westworld,' it's massive. It's so big, but also you have your group of friends there, the camera operators and the producers and the other actors, everyone, you become kind of a family," Sarafyan said.
The popular HBO series comes with many dedicated fans who have watched Sarafyan and the rest of the cast since the beginning. Some of those fans are dedicated enough to analyze every episode and develop theories about where the story is going. The actor talked about what it was like first seeing all the fan theories when Season 1 was airing. She said the show writers, Jonathan Nolan and Lisa Joy, talked about reading fan theories on Reddit. "Lisa and Jon would make jokes saying, 'Oh, we're going to have them come in, write Season 2 and Season 3, 'cause they had such great ideas,'" Sarafyan remembered.
How Angela Sarafyan has grown with Clementine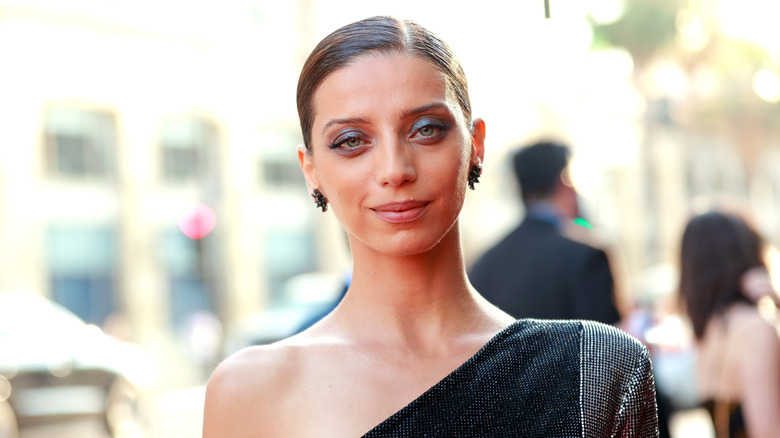 Matt Winkelmeyer/Getty Images
With Season 4 set to be released sometime in 2022, Angela Sarafyan has been playing Clementine for seven years now. In that time, both she and her character have gone through a lot of hardships and changes. Speaking about that journey, the actor said, "I've had the opportunity to grow with her. Where I was seven years ago and where I am now are very different. It's interesting how they've written the role because I think she's also grown quite a bit. There were these parallel realities happening at the same time."
Just like her fans, Sarafyan has a special place in her heart for Clementine. She told The List, "Clementine is one of my favorite characters I've ever played. I love her, and I love the journey that she's been on. She's a big part of that experience ... I'm grateful that these characters came to me when they did."
King Knight will premiere in select theaters and be available on demand and digitally February, 17, 2022.