Angela Sarafyan Shares Why She Relates To Her Wiccan Character In King Knight - Exclusive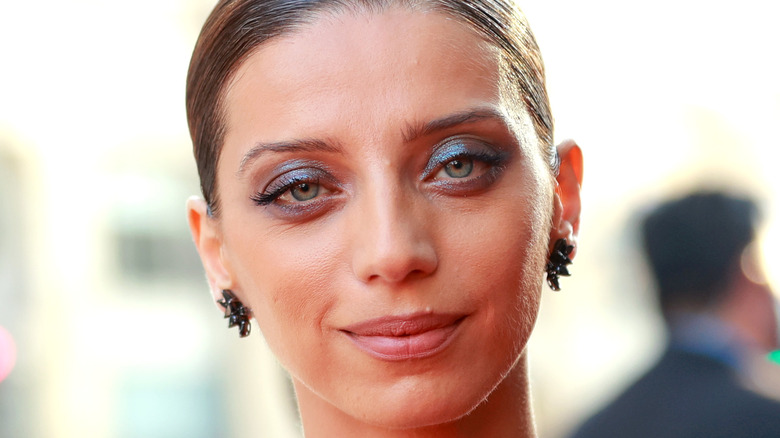 Matt Winkelmeyer/Getty Images
Angela Sarafyan is an Armenian American who fans of "Westworld" will remember for playing Clementine Pennyfeather. She's also been in movies like "The Twilight Saga: Breaking Dawn – Part 2," "The Immigrant," and "Paranoia." In February 2022, her latest film, "King Knight," was released. The indie horror-comedy stars Matthew Gray Gubler from "Criminal Minds" and tells the story of a coven of new-age witches who follow Wicca.
In the film, Sarafyan plays Willow, the life partner of the main character Thorn (Gubler). The pair face challenges in their relationship and in their ties with the coven when a secret is revealed about Thorn's past. Though the film has quite a unique sense of humor that often puts the characters in humorous situations, Sarafyan still found that the characters were very heartfelt. Throughout the project, she developed a connection to her character Willow and told The List that they have a lot in common.
Angela Sarafyan on why she loves her character Willow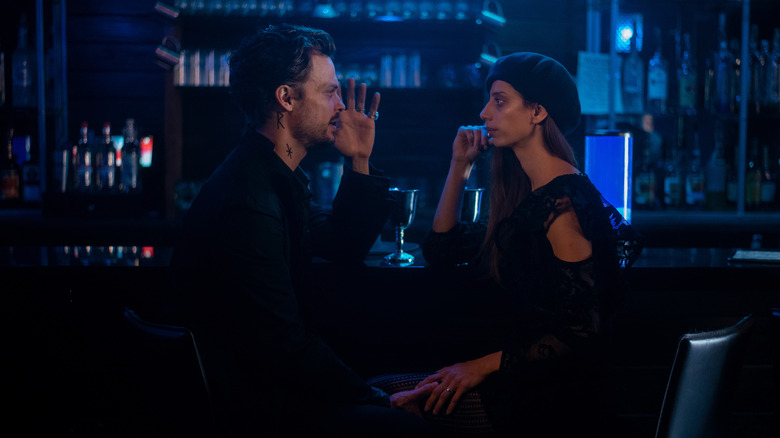 XYZ Films
There were many things that Angela Sarafyan appreciated about her "King Knight" character, Willow. Upon first seeing the whimsical character, it's easy for viewers to make assumptions about her. But, throughout the film, Willow shows how strong of an individual she is. Discussing this, Sarafyan told us, "I love that she was the person that really believed in goodness and kindness but had boundaries. So if someone was going to do something bad, she was going to put them in their place."
In "King Knight," Sarafyan's Willow and Matthew Gray Gubler's Thorn are life partners, and the actress also liked seeing how Willow supported Thorn throughout the story. "I love that she was in love with her man ... she was always going to support her husband. She was going to be there for him even when he felt that he had to go through it alone, but she was going to be there. And she saw him overcome his greatest fear. One of which is dancing."
How Angela Sarafyan sees Willow in herself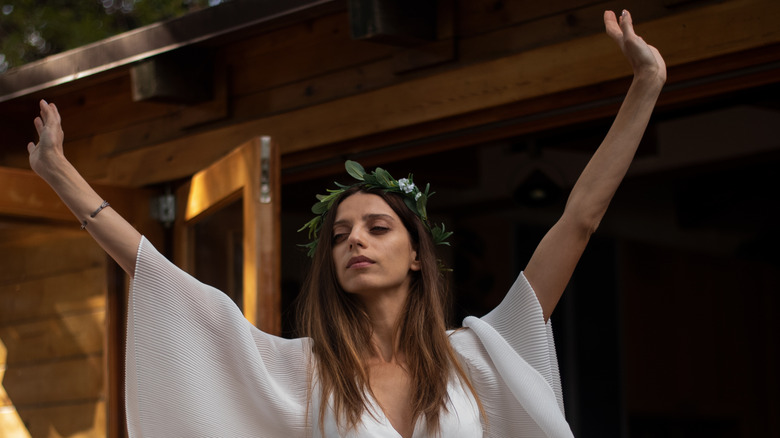 XYZ Films
In our sit down with the actor, Angela Sarafyan also revealed that she saw a fair amount of herself in Willow, and though she isn't Wiccan, she understood why her character was. "I'm not a witch, but I could see the white witch qualities about just loving to be loving and kind," Sarafyan explained.
Sarafyan's Willow also describes herself as an "outcast" throughout the movie, so the close friendships that she's formed with her coven are very important to her. Sarafyan shared how she related to that mentality as well. "I'm very similar to her. I wasn't cool in high school. I was a girl that was hanging out at the library. I was alone most of the time. I didn't have too many friends, hardly any. I knew a lot of people, but they weren't my friends necessarily," Sarafyan said. "And, I'm still sort of like that. I don't have too many friends. I tend to have a small clique of people, like three. So, for me, that world was very relatable where she comes from."
King Knight will premiere in select theaters and be available on demand and digitally February, 17, 2022.