Angela Sarafyan On Working With Matthew Gray Gubler In "King Knight" - Exclusive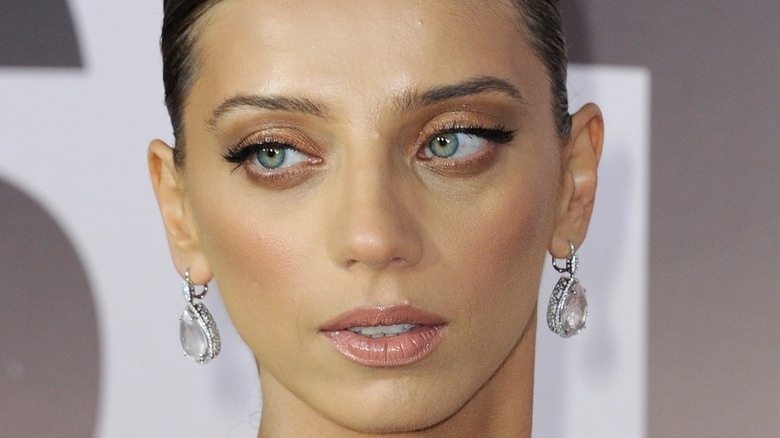 Albert L. Ortega/Getty Images
Angela Sarafyan is best known for her roles in "Westworld," "The Immigrant," and "The Twilight Saga: Breaking Dawn – Part 2." More recently, she starred in "King Knight," an indie comedy written and directed by Richard Bates Jr. The unique film is about a coven of new ages witches whose group is fractured when a secret is revealed from one of their leader's past. Speaking about the unique comedy, the actress described it as "a style I'd never read before. And I was very drawn because of that."
Sarafyan, who plays Willow in "King Night," had an exclusive interview with The List to discuss her role and her experience making the movie. She starred in the film alongside Matthew Gray Gubler of "Criminal Minds," and during her interview, Sarafyan shared what he was like to work with, if she'd work with him again, and what she learned about Gubler throughout working together.
Sarafyan answers if she'd work with Matthew Gray Gubler again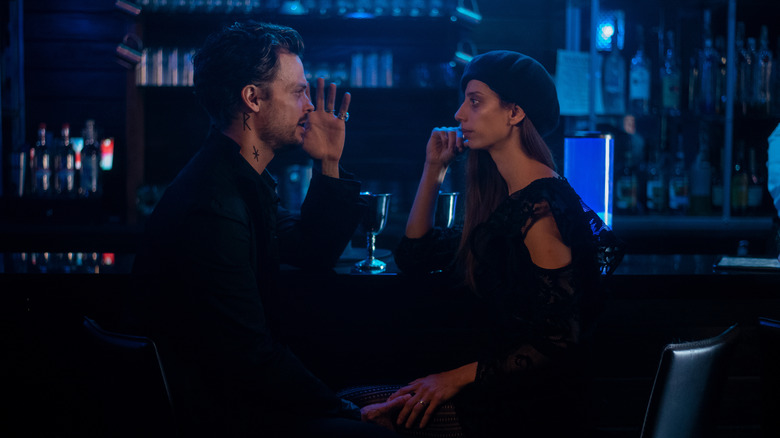 XYZ Films
In "King Knight," Angela Sarafyan and Matthew Gray Gubler play life partners as the high priestess and priest in their coven. So, they had the chance to work closely together throughout the project. Speaking to The List, Srafyan said working with Gubler was a lot of fun and that "he's really sweet" behind the scenes.
She explained that because a lot of the cast was around the same age and they all got along well, they had a lot of fun between takes and after filming. As she put it, "this film felt like being in camp." She added, "Everyone was really funny, so we would hang out in between takes and laugh and have a good time and play cards. It was such a lovely experience ... I would work with everybody on this cast. If they asked me to do something, I'd do it in a heartbeat, no matter how big or small. And I would love to work with Ricky (Richard Bates Jr.) again and Matthew again, everyone."
What she learned about Gubler during filming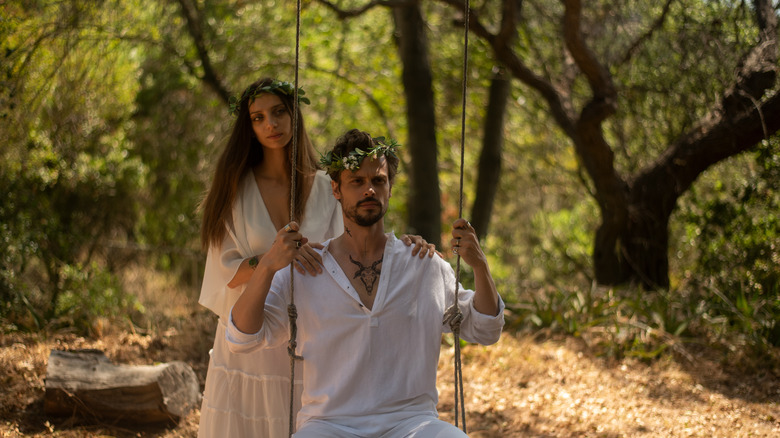 XYZ Films
While working with Matthew Gray Gubler in "King Knight," Angela Srafyan said that she also "learned more and more about him." One example of something she was surprised to find out about Gubler is that he's a children's book writer. He wrote and illustrated "Rumple Buttercup: A Story of Bananas, Belonging, and Being Yourself."
Sarafyan was so impressed by the children's book that she even brought a copy to show during her interview. Speaking about Gubler's book, Sarafyan said it has many of the same themes as "King Knight" does. "It's such a sweet book, and it's really about the same thing. It's about accepting who you are, loving the person that you are," Sarafyan said. "Maybe other people think that you're strange. Maybe other people think that you are not cool or whatever, but it's the things that make us different that are the things that make us special. And that's sort of what this book is. That's sort of what the movie is."
"King Knight" was released in select theaters and for streaming on February, 17, 2022.