This Full House Star Got Her Big Break On Days Of Our Lives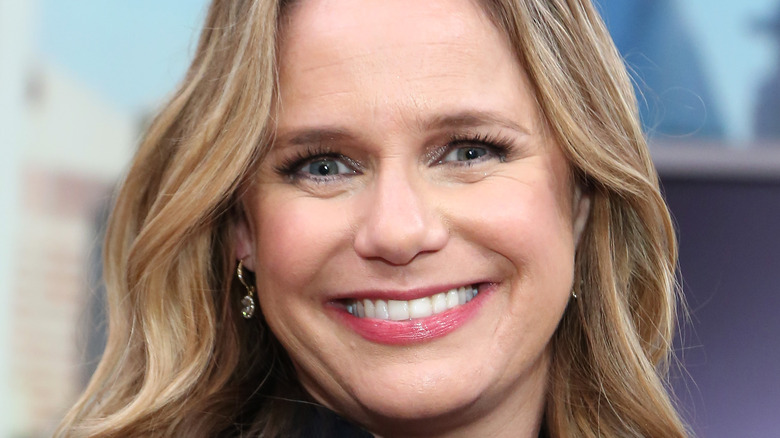 Monica Schipper/Getty Images
Andrea Barber will forever be known as Kimmy Gibbler thanks to her iconic role in the 80s and 90s family sitcom "Full House," and the Netflix revival series, "Fuller House." The actress landed the role of Kimmy in 1987, and the role was only supposed to be a one-episode part. However, Barber's acting talent shined through and the show eventually made Kimmy Gibbler a household name as DJ Tanner's (Candace Cameron Bure) wacky neighbor and best friend, per The Hollywood Reporter.
"I think Kimmy was just supposed to be a quirky neighbor at first, but it kind of developed into this really eccentric personality. I think that took a few years to develop all of her eccentric quirks and her one-liners and her unapologetic insulting of everyone around her. That took some time to develop that character," Barber told the outlet.
While Kimmy was certainly a unique part for Barber, it wasn't her first. In fact, the actress had quite a bit of experience on television before appearing on "Full House," including a years-long stint on popular daytime soap opera "Days of Our Lives."
Andrea Barber played the character of Carrie Brady on DOOL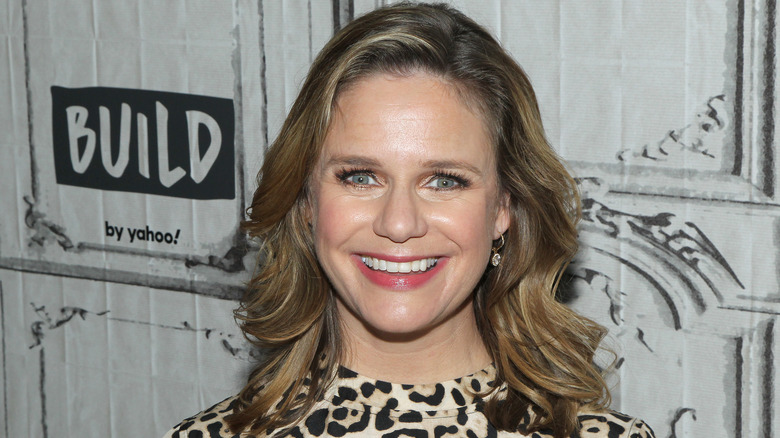 Jim Spellman/Getty Images
According to People, Andrea Barber won a part on "Days of Our Lives" at a young age. Barber appeared on the NBC sudser from 1982 until 1986 in the role of Carrie Brady. Carrie is an important character on the show, as she is the daughter of Roman Brady and Anna DiMera. However, she's also always had a strong bond with her stepmother, Dr. Marlena Evans (Deidre Hall). As an adult, the character was played by actress Christine Clarke, who took over the role from Barber in 1986 (via Soap Central).
Back in 2020, Barber opened up about her early years in the TV business, and how she got her start on "Days," revealing that the experience helped her eventually land her role on "Full House" (via Feeling The Vibe). "From [ages] 6 to 9, I played the first Carrie Brady on 'Days of Our Lives.' I also filmed a ton of commercials. Commercials were very important back then when I was growing up. I did commercials for Barbie, toys, McDonald's, and a lot of food brands. I also did guest spots on all the great family sitcoms like 'Growing Pains' and 'Our House,'" Barber said.
Longtime "DOOL" fans may remember Barber's years on the soap. However, to most, she'll always be our Kimmy Gibbler.