Hannah Godwin On Wedding Bells, Bachelor Girlfriends, And Galentine's - Exclusive Interview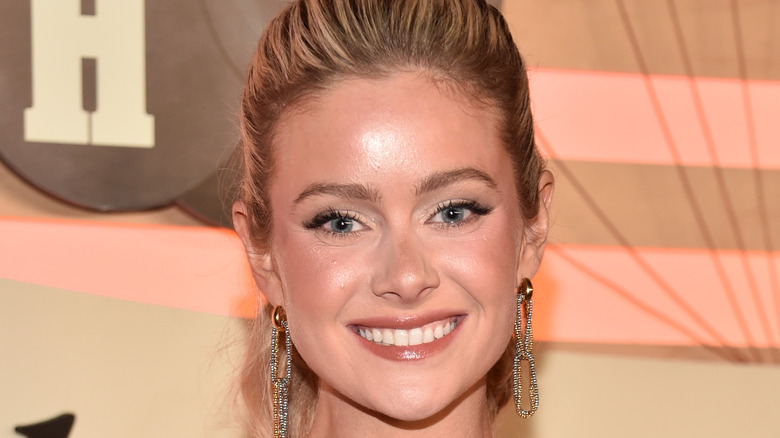 Alberto E. Rodriguez/Getty Images
Any Bachelor Nation fans will remember Hannah Godwin for her time on Colton Underwood's season of "The Bachelor," in which she made it to the final three contestants. She then returned for Season 6 of "Bachelor in Paradise," where she became engaged to her current fiancé Dylan Barbour. During her time on reality TV, Godwin not only met her fiancé but also formed many close friendships and learned more about herself.
Godwin recently sat down for an exclusive interview with The List in conjunction with her Drop campaign. The campaign runs until February 26 and gives participants the chance to win a trip for two to Miami along with other smaller prizes throughout the campaign. During her interview, Godwin shared what her female friendships mean to her and how she's been able to keep her friends close even while her life completely changes. She also discussed what it was like putting herself out there on reality TV, how wedding planning is going, and the biggest thing she learned from her time on "The Bachelor."
Why Godwin is partnering with Drop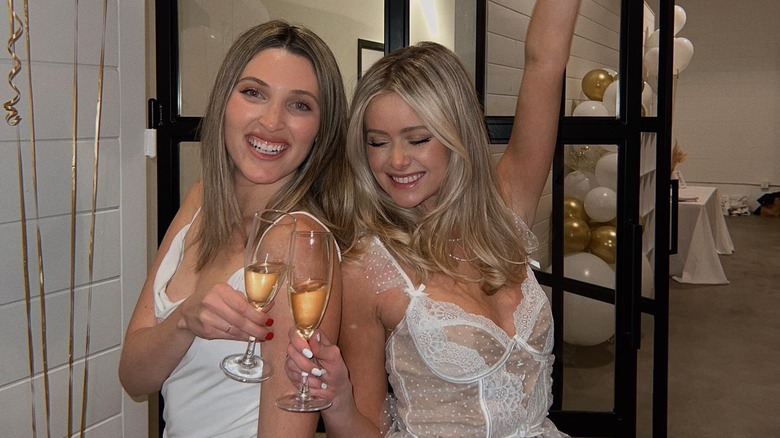 Courtesy of Hannah Godwin
Can you tell me about your partnership with Drop?
I've always been a huge Galentine's Day kind of person. I'm like a girl's girl, and they (Drop) reached out, and they're like, "We're doing a really cool giveaway for two lucky ladies to win a luxury trip to Miami." I was like, "Yeah, that sounds awesome." Plus, I love Drop. I use it all the time and thought it was a really perfect fit.
How does the drawing and everything work if you want to go over that really quickly?
It actually is really cool because it lasts even after Valentine's day, so it runs through February 26. We are doing a bunch of weekly prizes up until then, but the big luxury Miami trip ends on the 26th. You can actually just enter by going on Drop's Instagram account, join Drop, and they have all of the information there in their highlight.
Basically, you get [on Drop] rewarded for shopping. It's the coolest thing ever. For example, I go to Sephora, and I shop, then all of a sudden I get all of these points, and for me, I used a lot of the points and sent a lot of my Valentine's day, all my Galentine's gift cards using my Drop points. Really, really cool, but you can basically get rewarded for shopping. It's awesome.
Like you said, the big prize is this trip to Miami. Have you done any fun girl's trips or anything like that recently?
We didn't do a girl's trip, but my best girlfriend ever that I've known since middle school — I'm from Alabama, so we've known each other since middle school — she flew out and surprised me for my birthday last week, which was awesome. We [had] a girl's staycation here in San Diego, but oh my gosh, it was the best.
What are your favorite ways to spend time with your friends when you have that chance?
I have friends, whether it's from before the show, from Alabama, I have my new friends here in San Diego, and then I have my friends from the show of my bachelor girlfriends. They're all over, but I travel a lot. I get to see them [in] whichever city we're in, but honestly ... a typical hangout would be chilling, maybe catching the sunset, having some wine, but I'm very, very chill when it comes to hanging out with my girlfriends.
Why it's 'crucial' to celebrate friendships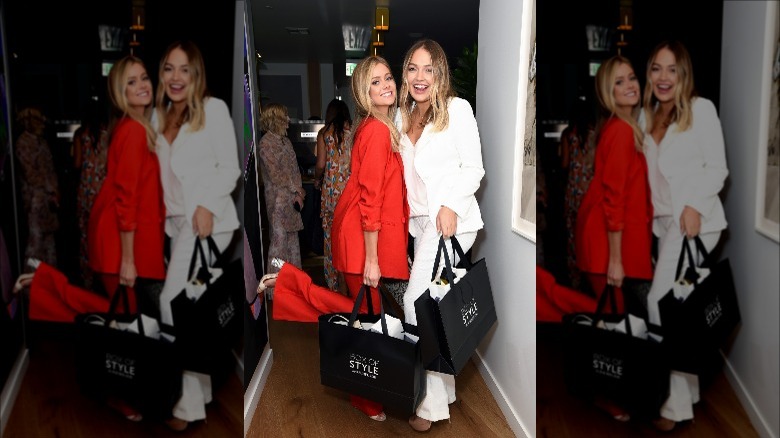 Presley Ann/Getty
What do your friendships mean to you?
Honestly, everything. My life [has been] crazy over the past few years and completely [changed] from my normal life in Alabama. All of my older friends, all my girlfriends back at home and stuff, those are my true friendships. I have so many amazing friends now, but [the] ones from Alabama, they've been able to see this version of me from when I was younger to now. It's really, really cool, having my back and being — I don't have any sisters, so I basically consider my friends to be my sisters. They're like family to me. So, huge.
That's amazing that you've been able to keep that bond even as your life changes so much.
Totally, it's the best.
What characteristics do you think are important to you in a friend?
Something that a lot of my friends and I have in common is humor — not always taking life too seriously, being able to laugh at the goods, laugh at the bads, enjoying whatever we're doing, whether we're just walking down the street or at a cool event. Finding the humor in it, especially with how my life has changed the past few years ... that's all you really can do, is be like, "Oh my goodness, this is insane." Finding the positive in all the chaos.
Do you feel like there have been any situations for you where you're really grateful to have your friends around?
Always. Day to day, like going through something crazy like getting engaged on a TV show and then calling them when I get home and like, "Hey guys, I actually just got engaged, and I'm [don't even know] him yet." That's definitely one that stands out to me, but even just day-to-day stuff. You know, moving away from Alabama to this new city in California, I've definitely felt that friendships have allowed me to feel the most present in all of this craziness.
You're a big fan of Galentine's day, and you're doing this partnership with Drop for Galentines. Why do you feel like it's important to celebrate female friendship and friendships in the same way that we kind of celebrate romantic love for Valentine's?
I feel like my friendships are one of the most important things in my life. Old friends, new friends, they always have my back. Again, I know that all my friendships will totally last a lifetime. Always reaching out to your girlfriends, checking in on them, I think it's so crucial.
What Godwin learned about herself on The Bachelor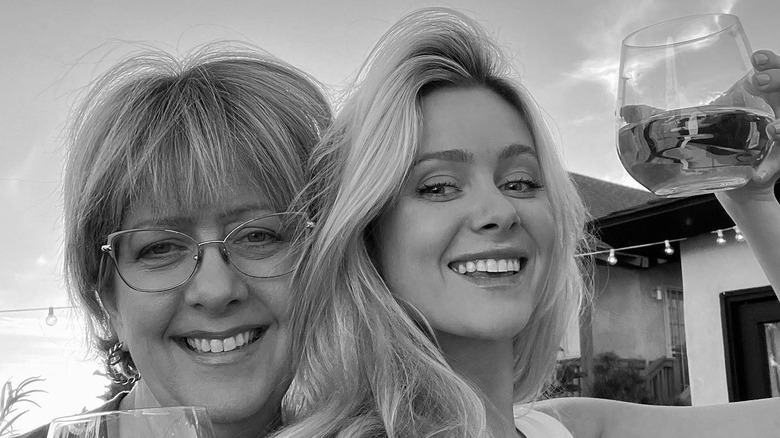 Courtesy of Hannah Godwin
You built a lot of close friendships on "The Bachelor" and the "Bachelor in Paradise." How were those friendships formed? Did it feel pretty natural to be making friends in those situations?
Honestly, yeah. It was all really organic. Like I said, I'm a girl's girl. Traveling all over and then not even having your phones, you're forced to focus on the moment and who people really, really are, especially under stress and being really tired, I think the key to the friendship there is authenticity and support and being yourself. I found a lot of that through all my "Bachelor" girlfriends.
Was it ever difficult or stressful to be putting yourself out there in a situation that's so different from anything you're used to?
Totally. Even though it was scary and even though it was something really different for me, it made me find myself even more. I wasn't around all of these distractions all the time, work, phone, all of that kind of stuff. You're focused on you, and what you want and how you treat others and everything ... You're put [in] a spotlight, but it really forces you to learn about yourself, which is cool, and which also is why you connect with these people so well because you're all in the same boat.
Do you feel like there are any big things you learned about yourself throughout those experiences?
Yes. I learned a lot but as crazy as it sounds, I went into the show being like, "It's not that deep." It was a way I coped with things in life, but going through it, focusing on yourself, I was like, "Oh, things sometimes are that deep." It's sometimes okay to talk about things that are uncomfortable ... because if you want to get to know a person, they need to actually know who you are. I kept running into that. I was like, "It's not that deep. It's fine," and they're like, "Wait, but who are you? Why are you like this?" Going through some of the raw emotions of it was really cool for me.
How she's kept her Bachelor friendships strong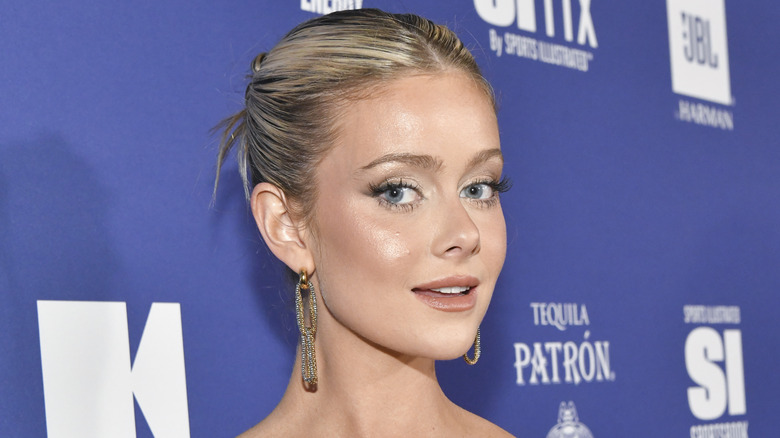 Rodin Eckenroth/Getty Images
Since the show, you've stayed close to a lot of the girls you met on it. How have you been able to keep those ties strong even after the shows ended?
Me and a lot of my friends always make it a point to try to see each other. I was saying earlier, some of my friends are on the east coast or the west coast or [in] the south, but a lot of us or are all over the place. Anytime we're in one of those cities, we try to hang out.
Even sending a funny meme over an Instagram message or sending a cool gift card using my Drop points or anything, like making sure that you're thinking of them and stuff like that, I think is always the best way to keep in touch. Especially these days, it's so easy to keep in touch because we all have phones now.
Godwin's biggest challenges with wedding planning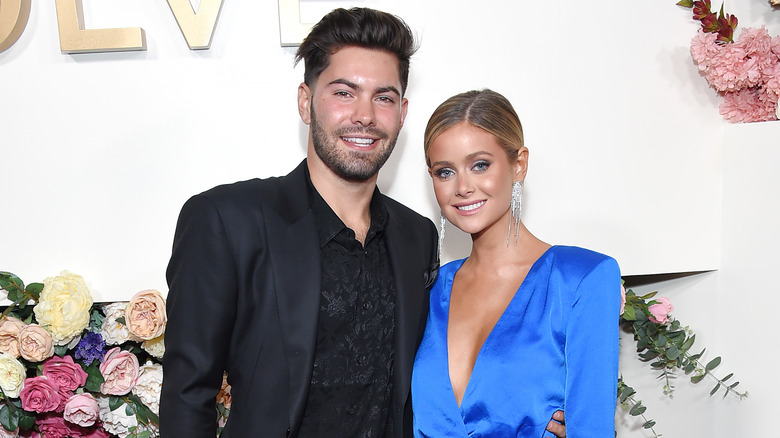 DFree/Shutterstock
Switching gears just a little bit, you're engaged to Dylan Barbour now. Congratulations!
Thank you.
Have you guys been busy planning the wedding?
We have awesome wedding planners. It's Couture Events, they're super talented in what they do and everything, but we are trying to figure out the best time to actually sit and plan it because we're actually moving. We're like, "Okay, do we spend our time focusing on moving right now or wedding?" I definitely think by summer, we'll start to hop back on the wedding planning wagon.
A lot going on right now?
There's only so much time in the day, but it's definitely a priority. We have to figure out the time to start doing it.
What do you feel like the perfect wedding looks like to you? What's your dream wedding vibe kind of like?
To be totally honest, I feel like I'm all over the place with it. Before COVID, I think I had a really narrowed down, specific Pinterest board for it. I was like, "Okay, it's going to be European feeling and really neutral and organic and minimalist, a little bit." Now, sometimes I'll start pinning Vegas weddings and stuff. I'm all over the place, but I think what we're both focused on is it being fun, and I know everybody wants their wedding to be fun. We really want to have some fun activities, [where people leave with] good memories and a good time, so I don't know if that's the best answer, but my Pinterest board would reflect that.
That makes complete sense, and I think that's funny, you mentioned the Pinterest board. I feel like everyone has that.
It changes every week. Sometimes, I'm really modern and classic, and then sometimes I'm Bohemian. I don't even know what my outfit is going to look like. I gotta figure that out, but maybe that's what our wedding will be like, is not exactly one theme. Maybe it'll be a little bit of everything.

You can register for the Drop Galentine's Getaway Giveaway here.