Joy Behar Stuns Fans With Her Position On Face Masks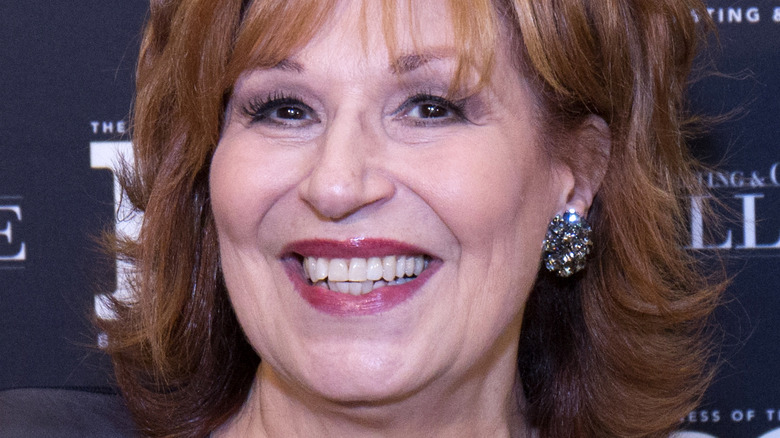 Santiago Felipe/Getty Images
The Centers for Disease Control currently recommend wearing face masks indoors, no matter where you live in the U.S. (via NBC News). As cases drop, that guidance will be reviewed and restrictions may loosen. Dr. Anthony Fauci has also recently said normal life is within our sights (via Deseret News). But this doesn't mean everyone will agree with experts' recommendations. One such person who has a different take on face masks is Joy Behar of "The View."
While speaking about the shifting pandemic on Thursday's show, the oftentimes controversial co-host noted she plans to don a mask "indefinitely" (via New York Post). "Personally, I listen to the little voice in my head that doesn't really follow 100% what they tell me because they keep changing it," Behar opined. She went on to explain her thinking, saying, "A very short time ago, they were saying put the N95 masks on...now they're saying you don't have to wear them anymore."
Behar continued, "So if I go on the subway, if I go in a bus, if I go into the theater .... a crowded place, I would wear a mask, and I might do that indefinitely. Why do I need the flu or a cold even? And so I'm listening to myself right now. I don't think it's 100% safe yet."
Face masks continue to be controversial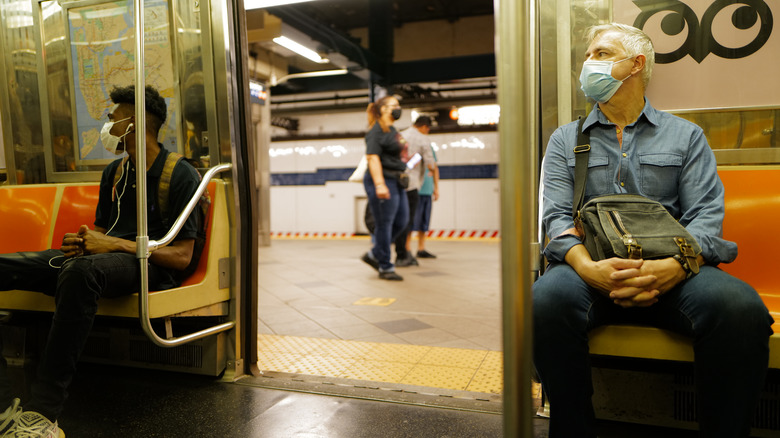 CHOONGKY/Shutterstock
It's important to note that a face mask alone is not thought to guarantee you won't get COVID-19, with the Mayo Clinic noting getting vaccinated and proper hand washing combined with wearing a face mask may slow the spread of the illness.
But as the HuffPost reports, people in many Asian nations were wearing face masks before we'd ever heard of COVID-19. Not only does adding a face covering to your daily routine help keep you healthy, but the outlet states some Asian people chose to grab one to cover their faces when they weren't wearing makeup.
Meanwhile, the CDC might be reviewing mask guidance, but state and even local governments have varying rules in place (via The Seattle Times). And clearly no matter what a community or business implements with regards to masks, when and whether to wear them is ultimately a personal choice.
But that didn't stop fans from sharing their thoughts on Behar's mask stance, with one person tweeting, "An unmasked @JoyVBehar says "I might [wear a mask] indefinitely." Many Twitter users encouraged the host to stand by her decision, while Senator Marsha Blackburn of Tennessee proved how divisive the mask issue is by tweeting, "What do @JoyVBehar and Dr. Fauci have in common? They make up and follow subjective rules that have nothing to do with science."