What You Need To Know About Days Of Our Lives Newcomer Donielle Artese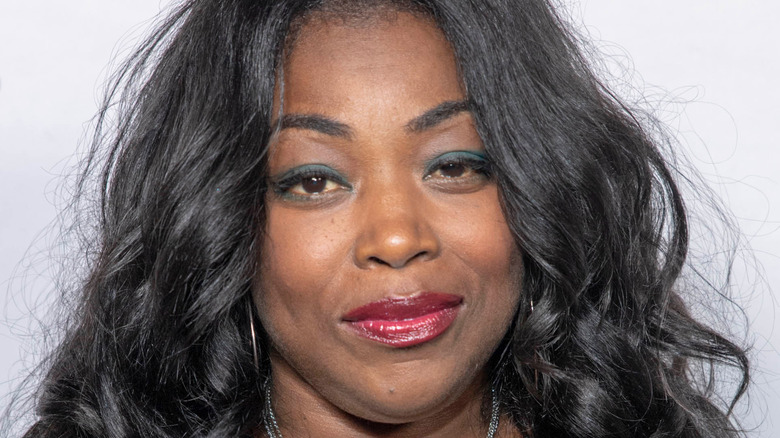 Eugene Powers/Shutterstock
Before "Days of Our Lives" went on a two-week hiatus for the 2022 Olympics, fans were introduced to TR Coates (William Christian). He's also known as Ray Coates, the man who abused Paulina Price (Jackee Harry) all those years ago. Paulina felt TR was so dangerous that she had to give away the baby she was carrying to her sister, Tamara Price (Marilyn McCoo). She just told Lani Grant (Sal Stowers) that she was her aunt in the fall of 2021, according to Soaps in Depth.
Now, Lani knows that Paulina is her real mother, Abe Carver (James Reynolds) is not her real father, and TR is. With TR in Salem, he now knows that he has a daughter; he introduced himself to Lani, who seemingly wants absolutely nothing to do with him, according to Soaps in Depth. While NBC has been airing the Olympics, the network also released several promos of what we can expect when "DOOL" returns February 21, 2022. One thing to look forward to is meeting TR's ex-girlfriend, played by Donielle Artese.
Paulina Price may find she has a new enemy in Salem
Viewers don't know the name of TR Coates' ex-girlfriend yet, but she does seem to have an attitude that can give him a run for his money, according to the new "Days of Our Lives" promo. Since this is a soap opera, she likely has dirt to spill about what her ex has been up to from the time Paulina Price got away from him. We know he is a Hollywood producer who was working with Johnny DiMera (Carson Boatman), but we're sure there's more to learn.
Actress Donielle Artese may be familiar to fans of the HBO series "Insecure," where she played Karen. She also appeared on "Mad Men" and "Grey's Anatomy," and the feature film "You Don't Mess With the Zohan," according to her profile on IMDb. This is her first foray into soaps.
Artese was doing her best to contain the secret that she'd landed a role on "DOOL." Soap Opera News spilled the tea, which she then confirmed on Instagram. "Well I was supposed to be waiting until closer to the air date, butttt [sic], I guess the cat's out of the bag! Make sure to tell your moms and grandmothers to tune in! I'm just grateful to be working! You can catch me from March-June...for now," she teased.
It looks like Paulina could have a new enemy in Salem. Or maybe Artese's character is a new friend with whom she can compare war stories.