Hannah Godwin Reveals What The Bachelor Taught Her About Herself - Exclusive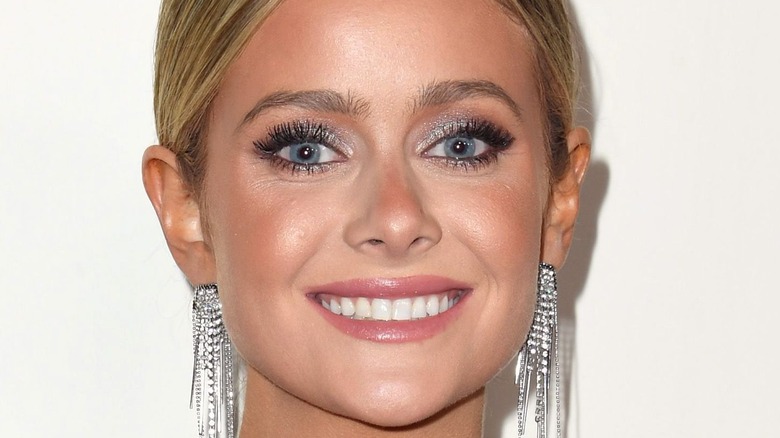 Jon Kopaloff/Getty Images
You may remember Hannah Godwin as a contestant who made it into the final three on Season 23 of "The Bachelor," starring Colton Underwood. Or, from when she went on to appear in Season 6 of "Bachelor in Paradise." During that second bachelor experience, Godwin found a connection and got engaged to Dylan Barbour. The reality TV couple has since taken their relationship into the real world and has been happily engaged for over two years now. When Godwin recently sat down for an exclusive interview with The List, she and Barbour were in the middle of moving to a new house together.
During her interview, Godwin shared what her experience on "The Bachelor" was like. She explained how the show challenged her in many ways. But, even though being in the spotlight was sometimes "scary," Godwin said she ultimately learned a lot about herself through the experience and is able to be more authentic going forward because of it.
Why being on The Bachelor was the perfect environment for self-discovery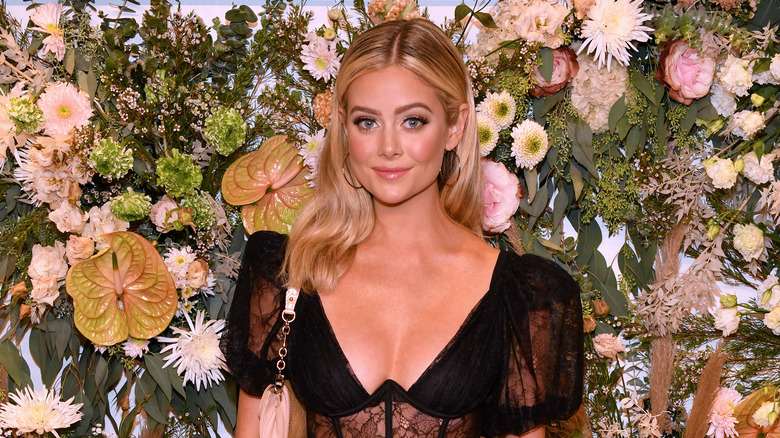 Craig Barritt/Getty Images
Along with meeting her fiancé, Dylan Barbour, Hannah Godwin said she also formed a lot of close friendships during her time on "The Bachelor" and "The Bachelor in Paradise." "I think just the key to the friendship there is authenticity and support and just being yourself," Godwin said.
"And I feel I found a lot of that through all my 'Bachelor' girlfriends." But, beyond the relationships she formed with others, Godwin said that she learned a lot about who she is during the show.
She explained that being outside of her normal life allowed more opportunities to be authentic. "Even though it was scary and even though it was just honestly, just something really different for me, it kind of made me find myself even more," Godwin said. The former Bachelor contestant explained the reason she thought the TV show's environment led to such a vulnerable experience, saying, "I wasn't just around all of these distractions all the time, work, phone, all of that kind of stuff. You're just focused on you, and what you want and how you treat others ... You're put on a spotlight, but it really forces you to learn about yourself."
The biggest challenge and lesson Godwin took from The Bachelor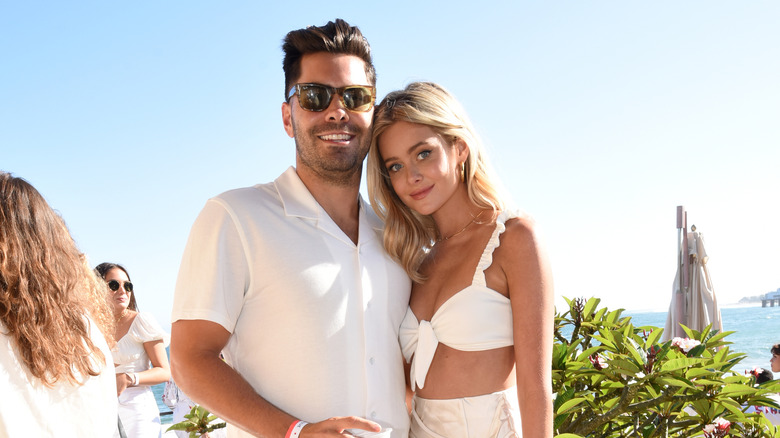 Vivien Killilea/Getty Images
Hannah Godwin shared that she went into Season 23 of "The Bachelor" with a very different mindset to the one she left with. She said she did her best not to get overly invested by telling herself everything was "not that deep." Godwin said that mentality "was kind of a way I coped with things in life." However, as she went through the show, it started to get in the way of her putting herself out there and truly connecting with people. "Especially, if you like want to get to know a person like they need to actually know who you are," Godwin said. "And I kept running into that. I was like, 'It's not that deep. It's fine.' And they're like, 'Wait but who are you? Why are you like this and all this stuff?'"
As Godwin had more time to learn about herself on the show, she said, "I was like, 'Oh, Things sometimes are that deep.' And it's sometimes okay to talk about things that are uncomfortable." She was able to be more honest with herself and not be so scared to care. "kind of going through some of the raw emotions of it was really cool for me," Godwin said.
You can register for the Drop Galentine's Getaway Giveaway here.