Is Dermalogica Daily Microfoliant Worth It?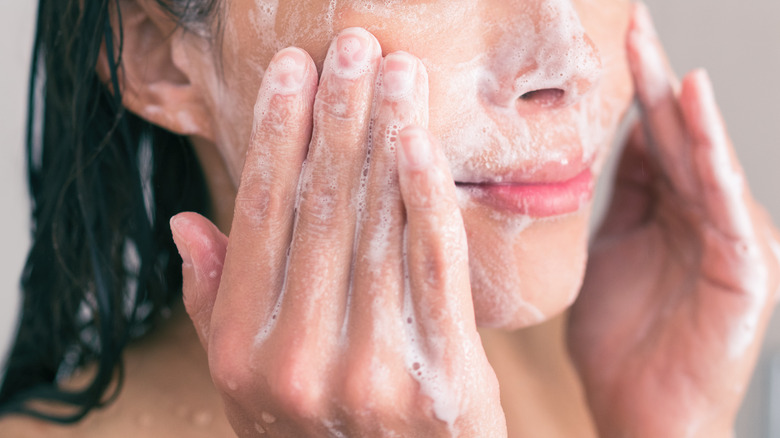 Maridav/Shutterstock
If you've been skipping exfoliation as part of your skincare routine, you need to start. Using an exfoliator on your face to get rid of surface dead skin and reveal smooth, soft skin underneath is vital. Exfoliating cleans your pores and increases cell turnover to make you look and feel good (via Marie Claire). Plus, exfoliating cleansers can help improve skin texture and lighten acne scars (per The Cut). It's time to upgrade from the apricot scrub and get yourself one your skin deserves.
Fans of high-end and prestige skincare know the name Dermalogica. Founded in 1986, Dermalogica is one of the most sought-after skincare brands globally (via Byrdie). Known for their professional-grade skin care line, Dermalogica is quite hyped by dermatologists and skin therapists in many countries. According to Style Craze, Dermalogica products are so popular because they were created with the intention of promoting skin health rather than beauty. Moreover, skincare junkies trust this cruelty-free clean brand that is committed to promoting sustainability. Regarding Dermalogica Daily Microfoliant, Dr. Joshua Zeichner, director of cosmetics and clinical research in dermatology at Mount Sinai Hospital, told the Strategist, "The formula also brightens with phytic acid, white tea, and licorice extract while protecting and maintaining healthy skin barrier function with colloidal oatmeal and allantoin." He recommended it as the best scrub for most people.
Considered the best exfoliant by major beauty magazines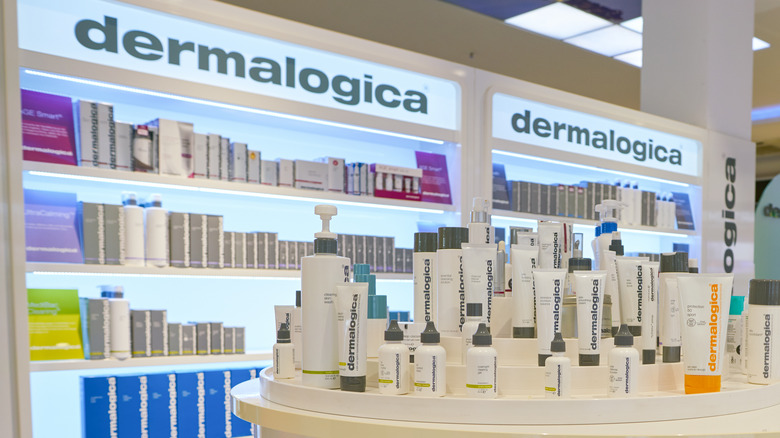 Sorbis/Shutterstock
According to Dermalogica, their Daily Microfoliant provides a brighter and smoother complexion thanks to exfoliating enzymes that even skin tone, clear blemishes, and reduce the appearance of pores. They say the active ingredient salicylic acid clears impurities, while licorice and oatmeal work to brighten and calm redness. The product retails for $62 for 2.6 oz, which may seem like a steep price for an exfoliant, but it is one of the best-selling cleansing exfoliators at Ulta. The Cut chose this daily exfoliant as one of the best face exfoliators for velvety skin. It has ingredients like green tea and colloidal oatmeal to soothe the skin and reduce inflammation. Byrdie calls this the "OG skincare icon of the beauty world" because it is literally a facial in a tube, and the rice enzymes transform your skin to perfection. Physical exfoliants get a bad rep, but Marie Claire thinks this is the best gentle exfoliant for sensitive skin because it won't cause any irritation.
Finally, the Strategist chose this as the best overall scrub because the microfoliant can clean and unclog pores to prevent future whiteheads and blackheads. This powder-to-paste exfoliant is also suitable for those with inflamed skin because you can customize the concentration based on how your skin is doing at the moment. It's pricey, yes. But it couldn't be this popular without legit results, and it is much cheaper than getting a professional facial.