Here's What Natalia Bryant Is Studying At School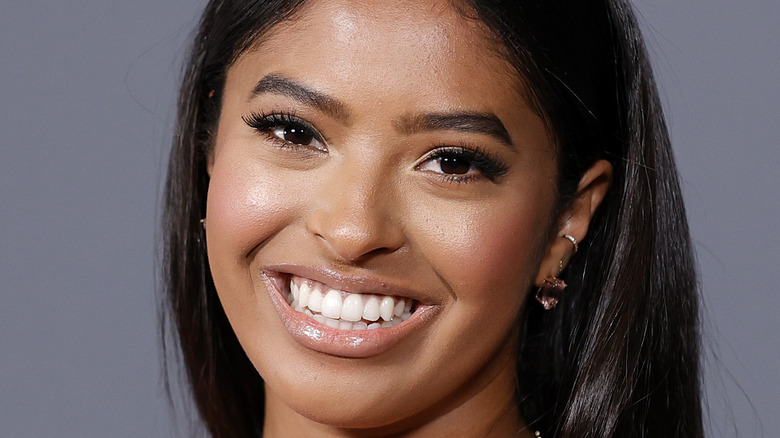 Amy Sussman/Getty Images
Life may be going on for the Bryant family, but Lakers legend Kobe Bryant and 13-year-old daughter Gianna will forever be in their hearts. In March 2021, Kobe and Vanessa Bryant's eldest daughter Natalia was accepted into the University of Southern California to the excitement of the whole Bryant family. "Your hard work and dedication was so worth it," Vanessa captioned a video of Natalia celebrating on Instagram. "You pushed through the most excruciating pain imaginable and you succeeded. I wish Daddy and Gigi were physically here to celebrate with you but I know they're here in spirit," she added.
Vanessa also gifted her daughter a pair of custom USC Black Mamba Nikes so her dad would be with her "every step of the way" (via Instagram). Natalia will be balancing her studying with her burgeoning modelling career, having signed to IMG models in 2021. But what will she be studying at USC?
Natalia Bryant's choice of USC major is inspired by her father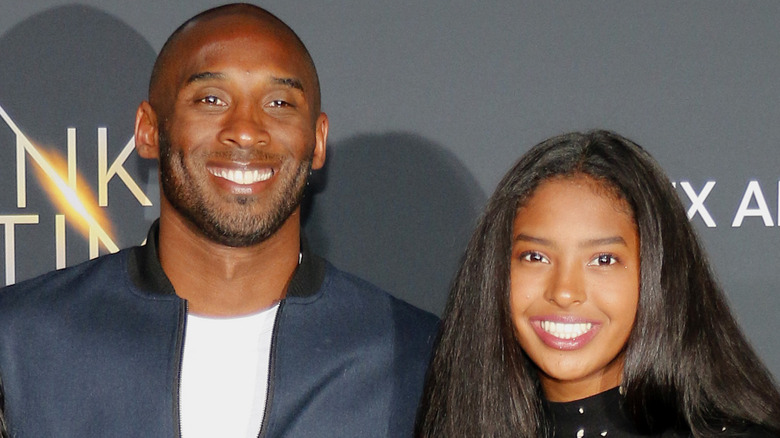 Tinseltown/Shutterstock
Speaking to Teen Vogue in September 2021, Natalia Bryant shared that she'll be majoring in film at the University of Southern California. Prior to landing a place at the university, Bryant went to two private schools outside of Los Angeles including Sage Hill High School. "Growing up, my parents made it as normal as possible," Bryant explained. "Thank God they did. It's not 'Oh she's Natalia Bryant, she's Kobe Bryant's daughter.' A lot of the times they saw me as 'She's just Nani.'"
And as for her love of film, that also stems from time spent with her dad. "My dad and I would always watch as many movies as we can and we'd go on movie marathons," Bryant told E! News, adding "and then we'd analyse as many movie as we can and we'd talk about it for months. Anywhere we'd go we'd just keep talking about different films and how it, like, reminds us of where we are."
That shared love of filmmaking was the catalyst for Bryant's decision to major in the subject. "It's just things like that, it just really inspired me and I was like, 'I want to do this forever.'"