Surprising New Details Emerge About Spotify's Deal With Joe Rogan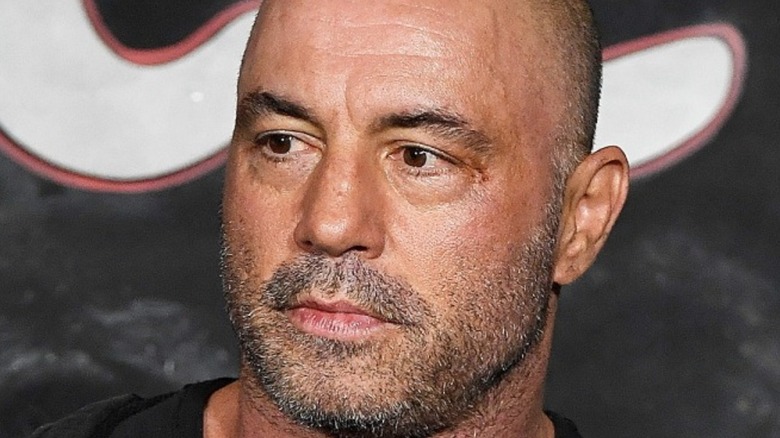 Michael S. Schwartz/Getty Images
Spotify's partnership with podcaster Joe Rogan is raising eyebrows, again, but for a different reason. The New York Times reports that Rogan was allegedly paid a staggering $200 million for his popular and infamous podcast "The Joe Rogan Experience." Rumors originally circulated that Spotify dished out half of that amount, as per The Independent. 
Business Insider pointed out that neither Spotify nor Rogan have publicly confirmed the cost of their exclusive deal. However, this could possibly explain Spotify's decision not to remove Rogan's controversial podcast after multiple accusations that it spreads COVID-19 misinformation, especially taking into consideration how much the streaming giant benefits from the podcast. Financial news site The Street argued that Spotify most likely has no plans to release the conservative commentator from his contract because of how many streams each episode racks. After partnering with Rogan, Spotify's stock margins increased by 17% (via The Independent).
Beyond their support of Rogan, musicians are shedding light on Spotify's business practices and their lack of support for artists featured on the platform.
Artists are calling out Spotify's pay-per-stream model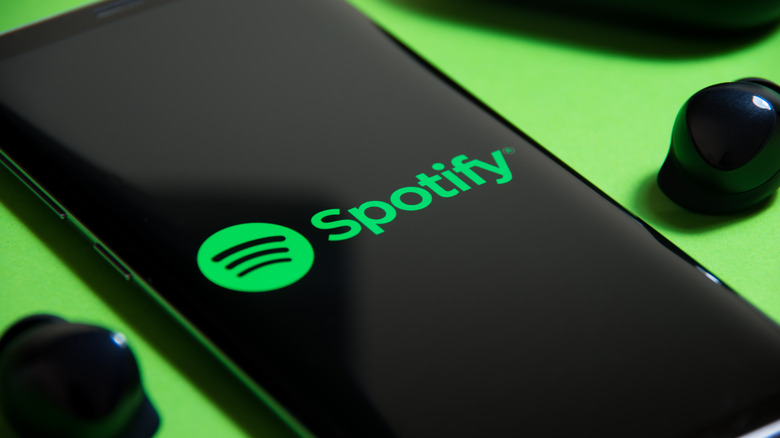 Chubo - my masterpiece/Shutterstock
The Independent reported that Spotify has made healthy investments in podcasts to increase profits and broaden their reach. This is all in a bid to diversify the content featured on their platform and boost revenue. Now, the music industry is calling out the hypocrisy in the streaming platform's hefty deals with podcasters while artists earn very little per stream, as reported by The Atlantic. The outlet surmised that the problem extends beyond disapproval of Rogan's explosive podcast.
Per Business Insider, Spotify's per stream rate falls between $0.03 to $0.05. In a powerful written piece for Spin, eight artists identified their main issues with Spotify — the biggest being that they underpay musicians. In the piece, Alternative rock band Failure wrote a scathing critique of Spotify's treatment of artists. "Exploiting artists for profit was not invented by Spotify, but it does seem like they were better than anyone else at taking that exploitation to a completely new level, perfecting it with clever use of public assets and software automation," they wrote. "If artists can't make a living wage from millions of plays of their content, it's not a valid model. The business as a whole still isn't profitable, but that hasn't stopped the founder [Daniel Ek] from becoming a 3x billionaire in the process." The rock trio are part of a growing list of artists who pulled their music from the platform, per NME.