Queen Elizabeth Sends A Hopeful Message On Social Media Amid Her COVID Diagnosis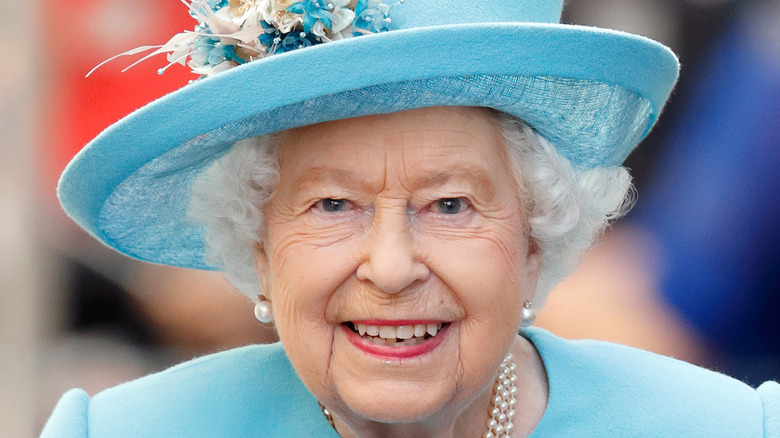 Max Mumby/indigo/Getty Images
Queen Elizabeth's COVID-19 diagnosis is rapidly making headlines and raising speculation worldwide. The palace released a statement on Sunday, February 20 (via People): "Buckingham Palace confirm that the queen has today tested positive for COVID. Her Majesty is experiencing mild cold-like symptoms but expects to continue light duties at Windsor over the coming week." The statement added that the queen is receiving excellent medical care and following "all the appropriate guidelines."
Despite the palace's assurances, the news is still concerning. Per WebMD, the risk for serious illness or complications is greatest in people over age 85 because they are already likely to have other health issues. At 95, the queen falls squarely into that risk category. In recent months, she has also suffered other health issues, such as a sprained back, that resulted in a short hospital stay and forced her to bow out of a number of scheduled engagements (via Us Weekly). 
Naturally, the news prompted many online well-wishes, including a tweet from British Prime Minister Boris Johnson. "I'm sure I speak for everyone in wishing Her Majesty the queen a swift recovery from COVID and a rapid return to vibrant good health," he wrote. But the biggest and most surprising social media announcement came from the queen herself, who posted a message on Instagram just a couple of hours after her diagnosis was made public. While the statement itself had nothing to do with her state of health, the underlying meaning behind it certainly did.
The queen's Instagram post sent a strong message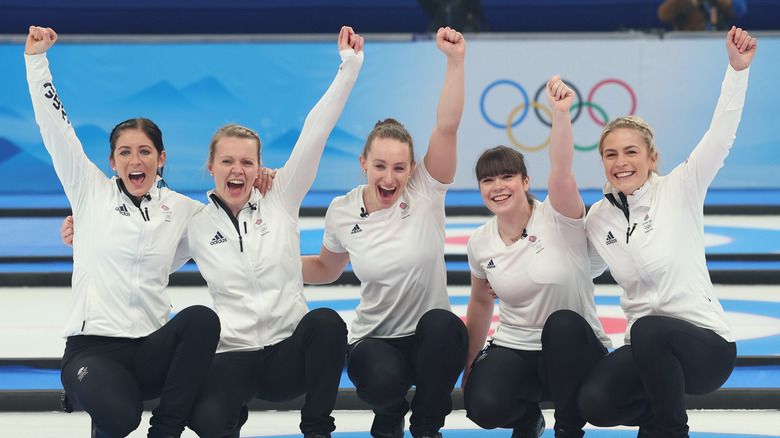 Lintao Zhang/Getty Images
Despite her positive COVID-19 test, Queen Elizabeth made sure to congratulate Great Britain's women's curling team, a they took home the gold medal at the Olympic Games. The timing of the message may have seemed odd to some, but if there's one thing we all know about the queen, it's that she's an incredibly hard worker.
"I send my warmest congratulations to the Team GB Women's Curling Team on your outstanding performance in winning the Gold Medal at the Beijing 2022 Olympic Winter Games, following the Silver Medal achieved by the Men's Curling team yesterday," the queen's message on the official royal Instagram page began. "I know that your local communities and people throughout the United Kingdom will join me in sending our good wishes to you, your coaches and the friends and family who have supported you in your great success." It was signed "Elizabeth R" – signifying that the statement was, indeed, written by Her Majesty.
It's not unusual for members of the royal family to give online shout-outs to notable British athletes, artists, and statespersons, but the timing of this particular message is significant. The queen is known for her careful choices in word and deed — even the way she holds her ever-present handbag sends a subtle signal. Writing her congratulations so quickly after the news of her positive COVID-19 test made it clear to one and all: The queen may be a bit under the weather, but she's still feeling well enough to reach out on social media to her fellow citizens.
The post quickly drew more than 15,000 likes within an hour of going live. Many took the time to send their best wishes to the ailing monarch. "I bet this means more than the medals! How beautiful!" wrote one. "Love and prayers to Your Majesty for a speedy recovery."