Courteney Cox Reveals Her True Feelings About Her Cosmetic Procedures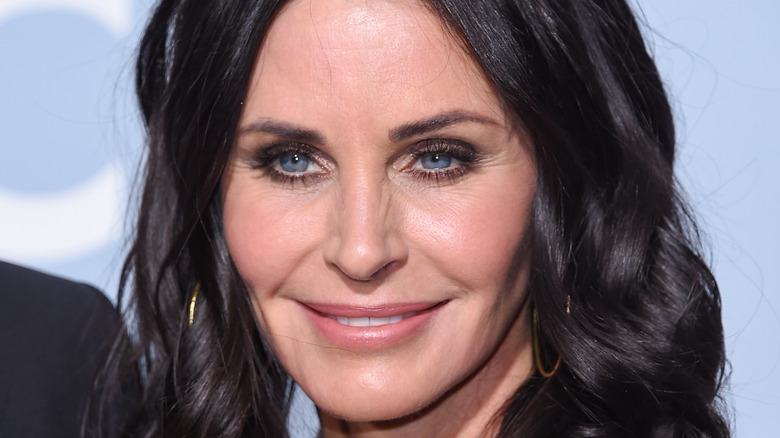 DFree/Shutterstock
"Friends" star Courteney Cox is no stranger to cosmetic procedures by her own admission. As she told New Beauty in 2017, "Hollywood makes it hard; this business makes it harder. I grew up thinking appearance was the most important thing." The 57-year-old went on to admit that after years of getting injections and fillers, she thought she looked natural, but pictures told a different story. "You have no idea because it's gradual until you go, 'Oh s**t, this doesn't look right.'" She added that friends would tell her she needed to stop.
Now, in a new interview with The Times, Cox is opening up even more about the aftermath of her cosmetic procedures. She explained why she chose to alter her appearance, saying, "There was a time when you go, 'Oh, I'm changing. I'm looking older.' And I tried to chase that [youthfulness] for years" (via Daily Mail). The actress went on to confess she ultimately realized, "I'm actually looking really strange with injections and doing stuff to my face that I would never do now."
Courteney Cox knew people were talking about her face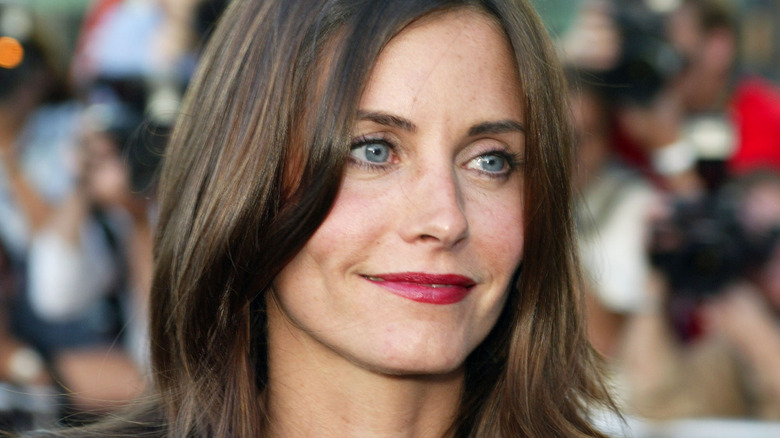 Kevin Winter/Getty Images
Cox went on in the interview to admit that fans gossiping about how her appearance had changed from her "Friends" days contributed to her decision to say goodbye to fillers and injections. "Because people would talk about me, I think. But there was a period where I went, 'I've got to stop. That's just crazy,'" she told The Times.
Indeed, on Twitter, people were not super kind in commenting about her latest admissions about her past with procedures. "She was so beautiful and now she's an alien," one person not-so-nicely tweeted. "Why?!?!? She was so beautiful! She completely destroyed her face," someone else opined.
Following being addicted to plastic surgery, Cox now opts for anti-aging products over procedures. That being said, the star is still hard on herself when it comes to her appearance. "The scrutiny is intense, but I don't know if it could be more intense than what I put on myself," she heartbreakingly said.