The NCIS Episode You Forgot Starred Marina Sirtis From Star Trek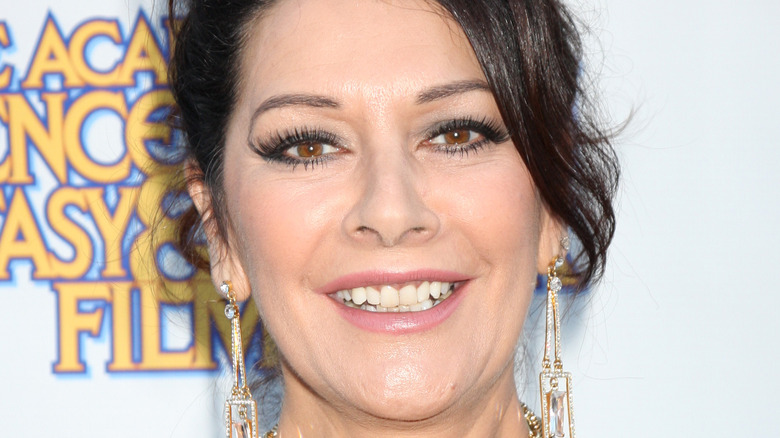 Kathy Hutchins/Shutterstock
English-Greek actor Marina Sirtis made her small-screen debut all the way back in 1977, appearing briefly in an episode of the TV series "Raffles," per IMDb. In subsequent years, the classically trained performer also appeared in a string of movies and TV shows, but her big break undoubtedly came when she was cast as Counselor Deanna Troi, colloquially known as Troi, in "Star Trek: The Next Generation." Sirtis appeared as Troi from 1987 to 1994, and reprised her role in spinoff movies like "Star Trek: Generations" and "Star Trek: Insurrection." The actor has portrayed Troi many times since — including in video games and other TV shows — and it remains the role for which she is most well-known today. However, Sirtis hasn't rested on her laurels, instead diversifying her resume with parts in "Scandal," "Grey's Anatomy," and "Young Justice." 
Suffice to say, Sirtis is well-established at this point. But because her slate is packed with over 100 IMDb acting credits at the time of this writing, it's easy to forget some of her roles. For example, the star made a huge impression when she appeared on an episode of "NCIS" at one point.
Marina Sirtis inherited a meaty recurring role on "NCIS"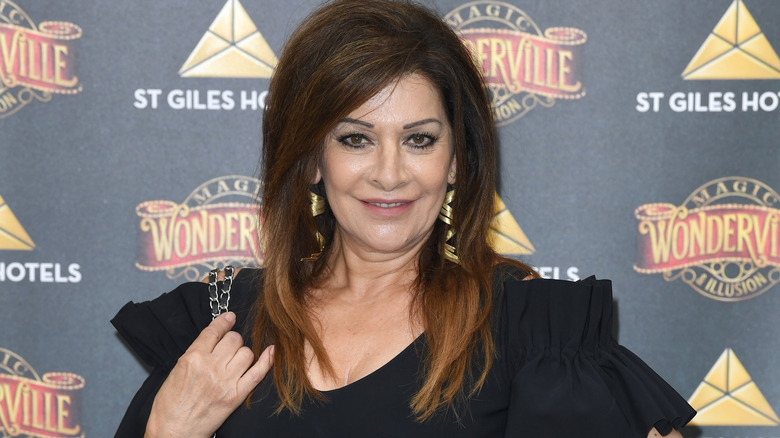 Joe Maher/Getty Images
According to NCIS Fandom, actor Marina Sirtis played Mossad director Orli Elbaz in "NCIS." IMDb lists three episodes in which Elbaz appeared, from 2013 to 2016. TVLine reported the news of Sirtis's casting in 2013, noting that Elbaz was replacing the recently dispatched Eli David (Michael Nouri), father of Ziva, and former head of Mossad. "The search to replace Eli David as Mossad Director was tricky for us, but we ended up with a true find in Marina Sirtis," showrunner Gary Glasberg enthused at the time, per TVLine. "I've always been a 'Star Trek' fan, but Marina really owns this part. And the cast loves her. She's everything I wanted for the role and then some. We are lucky to have her."
Clearly, Sirtis was in high demand, since the actor revealed in a 2017 interview with AV Club that she didn't even have to audition for the role.  "It was literally, 'We want you to play this. Would you do it?'" Sirtis recalled. The "Star Trek" alum was drawn to Elbaz immediately, explaining, "I love to play strong women. I love it. Because that's who I am. And man, Orli Elbaz can kick anyone's a**." Sirtis continued, "I love that about her. Mossad, they don't mess about. To me, that was an amazing, amazing character to play. She's a spy. Everything has to be subterfuge. I think she's an awesome character."