The Heartbreaking Advice Princess Diana Reportedly Gave Prince William On His First Day Of School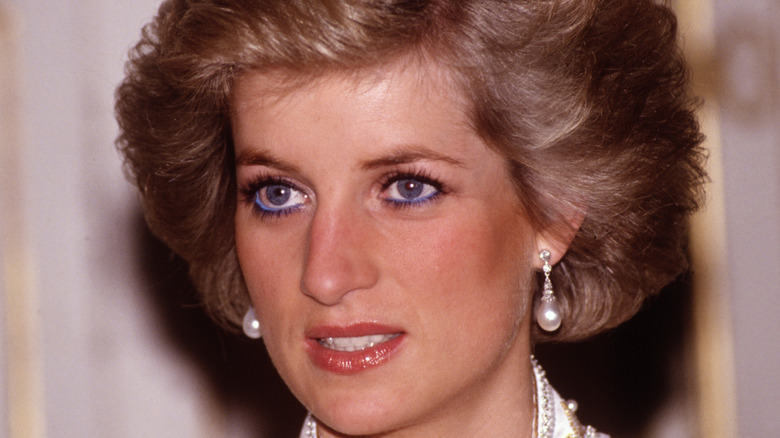 David Levenson/Getty Images
Parents have an obligation to share their knowledge of the world with their children. It therefore makes sense that when Prince William started school as a child, his mother, the late Princess Diana, talked to him about a topic with which she had a great deal of first-hand experience: the paparazzi. In fact, when Princess Diana died in August 1997, it was because her car was being chased by paparazzi. Her brother Charles Spencer ultimately blamed the media for her untimely death when he spoke at her funeral, calling Diana "the most hunted person of the modern age," per Time. "She would want us today to pledge ourselves to protecting her beloved boys William and Harry from a similar fate," he said.
Both Prince William and Prince Harry were deeply impacted by the way they saw the media treat their mother. In the BBC documentary "Diana, 7 Days," the two men recalled seeing their mother upset with photographers. "About every single time she went out, there'd be a pack of people waiting for her," Prince William said, via The Independent. "One of the hardest things to come to terms with is the people who chased her into the tunnel were the same people who were taking photographs of her while she was still dying on the back seat of the car," Prince Harry added. Given her horrific experience with the paparazzi, it's understandable that Diana attempted to protect her sons by sharing some advice.
Princess Diana advised Prince William to behave himself around photographers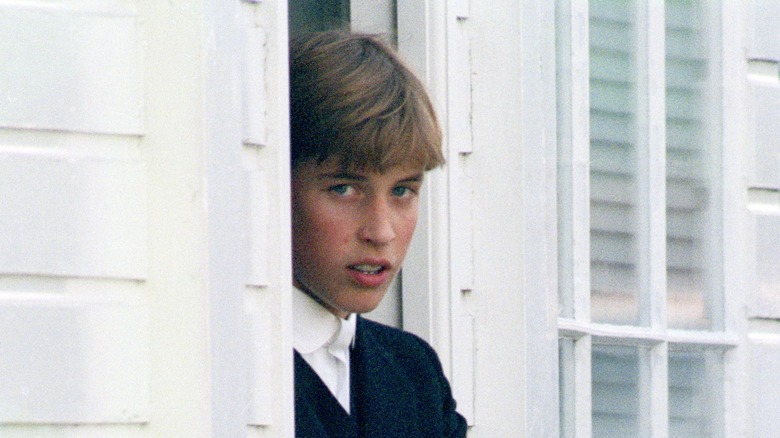 Antony Jones/Getty Images
Prince William and Prince Harry's former bodyguard, Ken Wharfe, spoke to Yahoo's Royal Box in 2019 about a conversation he overheard between the young Duke of Cambridge and the late Princess Diana. At the time, Prince William was just five years old, and was being dropped off at Wetherby Prep School in London. "Diana said to him in the car, 'When you get to school, there are going to be lots of media and lots of photographers. You've got to behave yourself,'" Wharfe recalled, (via The Mirror). "'You're going to get this for the rest of your life.'"
When the young prince got out of the vehicle, he allegedly said: "don't like 'tographers," via The Mirror. Afterwards however, he remembered his mother's words and turned to wave at the cameras. Even though the Duke of Cambridge behaved for the media, he seemed to realize what was happening. Throughout his young adult life, he grappled with the way he saw the non-stop photography affect Princess Diana. "The damage for me was being a little boy aged eight, nine, 10, whatever it was, wanting to protect your mother and finding it very difficult seeing her very upset," Prince William told The Independent.