Has Judd Apatow Watched His Daughter Maude On Euphoria?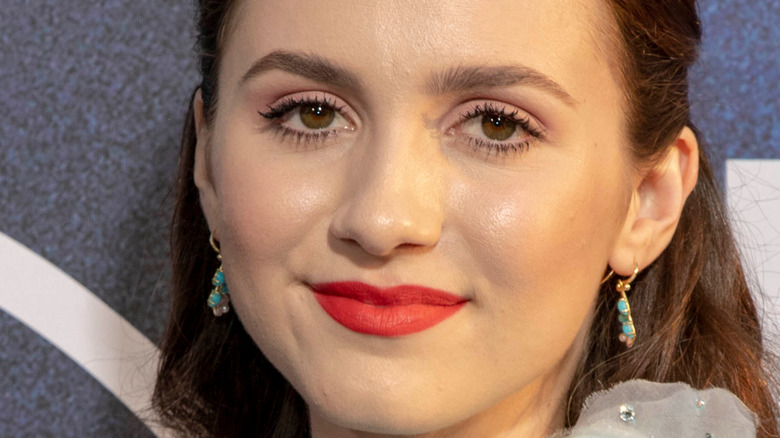 Eugene Powers/Shutterstock
As the daughter of director Judd Apatow and actress Leslie Mann, Maude Apatow grew up in front of the camera, appearing in films including "Knocked Up" and "This is 40." "A lot of the time, I don't think she knew there was a camera rolling," Judd told People of working with Maude. "I would sit her next to her sister and I would just say some key phrase and then they would just start fighting."
As a young actress, Maude is landing her own roles in film and television, most notably for her portrayal of Lexi Howard on HBO's "Euphoria," where she stars alongside Zendaya, Jacob Elordi, and Angus Cloud. Of course, Maude also continues to work with her father, notably appearing with Pete Davidson in "The King of Staten Island." In fact, Judd admitted that his sense of humor at work doesn't always fly with his daughter. "Sometimes I make the mistake of thinking I can joke with her on the set in a way she does not appreciate," he explained. "Like, she might do a take and I'll lean in and go like, 'That was terrible. Don't be bad. Be good.' She doesn't think it's funny. So sometimes I make that mistake — being too funny and familiar."
But while Judd is his daughter's biggest fan, does he watch her in "Euphoria"?
Judd Apatow has one other show to watch before Euphoria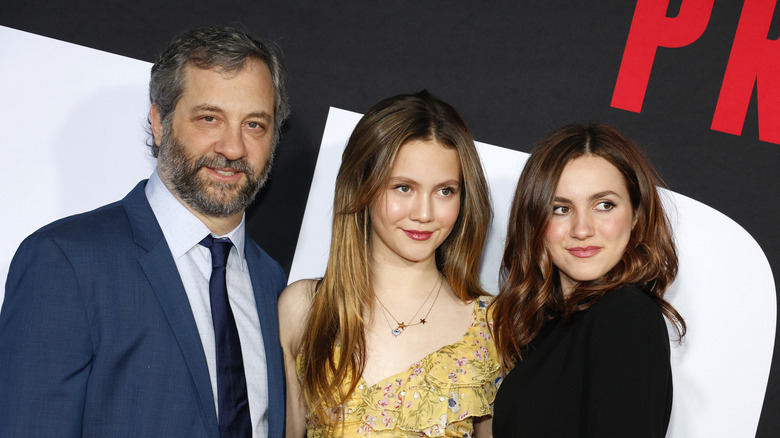 Tinseltown/Shutterstock
Fans are loving the latest season of "Euphoria," but is Judd Apatow tuning in to watch his daughter, Maude? She took to Instagram on February 18 to promote the latest episode of the show, including a preview of the show and writing, ""SUNDAY!!!!!!!!!!!!! @euphoria," alongside some smiley face emojis. Her father responded to the post, joking, "I will watch right after I finish Yellowstone." The Instagram account for the drama starring Kevin Costner even got in on the action, writing, "We support these priorities."
This isn't the first time Judd has commented on Maude's Instagram posts. When Maude shared some photos of her with costar Angus Cloud in matching outfits, Judd quipped, "I am right outside the edge of group photo in the same outfit as them. Why did they crop me out?" And when his daughter posted some behind-the-scenes photos with Cloud, Judd wondered, "Is this something I should be concerned about?"
Even mom Leslie Mann has joined in with the joking, sharing, "Hope this season of Yellowstone is compelling!" (via Buzzfeed).