U.S. Women Soccer Players Win Big In Groundbreaking Equal Pay Lawsuit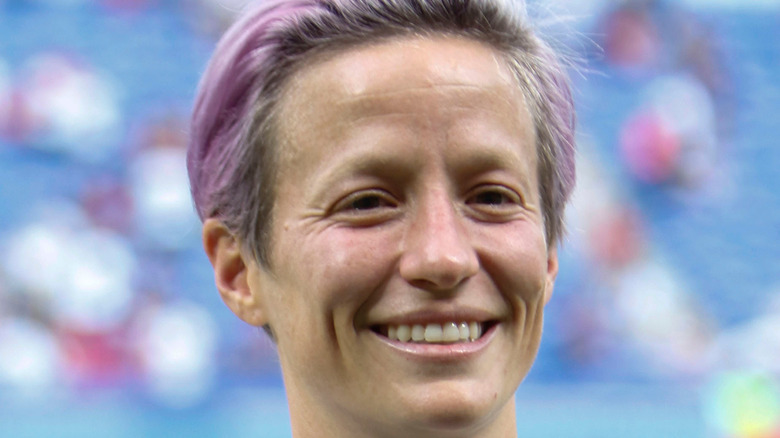 Romain Biard/Shutterstock
In 2019, after the U.S. Women's National Soccer Team (USWNT) won the FIFA World Cup Final, the chant "equal pay" rang through the stadium when the team was being awarded their medals by the FIFA President (via CNBC). And when the team got a ticker tape parade in New York City a few days later and the United States Soccer Federation (USSF) President took to the stage, he was met with a crowd yelling "Equal pay!" and "Pay them!"
The chants in 2019 stemmed from a wage discrimination claim filed with the Equal Employment Opportunity Commission by five popular players, including Megan Rapinoe and Hope Solo, in March 2016, and while negotiations went favorably to a degree, it wasn't enough (per The New York Times). So, in March 2019, before their World Cup win, a gender discrimination lawsuit had been filed against the USSF by members of the women's team, with the main issue being that the women's team was paid less than the men's national team (via NPR).
Now, the lawsuit has finally received a verdict, with the USWNT winning big.
The women's soccer team won twofold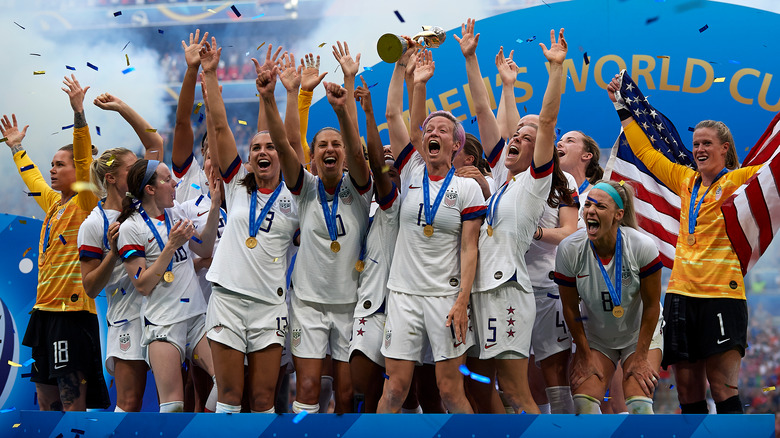 Jose Breton-Pics Action/Shutterstock
$24 million will be shared among current and previous players of the U.S. Women's National Soccer Team (USWNT) as back pay, and the United States Soccer Federation (USSF) has promised that, in the next collective bargaining agreements, they will equalize pay for the women's and men's national teams (via The New York Times). Soccer player Alex Morgan told The New York Times the settlement was "a monumental win for us, and for women." Megan Rapinoe then tweeted about the victory, saying, "When we win, everyone wins!"
In the years getting to this settlement, the USSF fought back against having to pay women players the same as men. In one of the initial responses to the lawsuit, the USSF said that the pay difference was "based on differences in aggregate revenue generated by the different teams and/or any other factor other than sex" (via The Washington Post).
Then, in 2020, lawyers for the USSF filed a motion that argued that the women's team was paid less because of the "indisputable science" that "the overall soccer-playing ability required to compete at the senior men's national team level is materially influenced by the level of certain physical attributes such as speed and strength" (via ESPN). However, this prejudice was exposed, and the women's team now has equal pay. For more information, you can watch "LFG" on HBO Max, which follows the story of the women's team as they fight for equal pay and compete in the 2019 World Cup.