Anthony Keyvan Branches Out With New Role In Student Body - Exclusive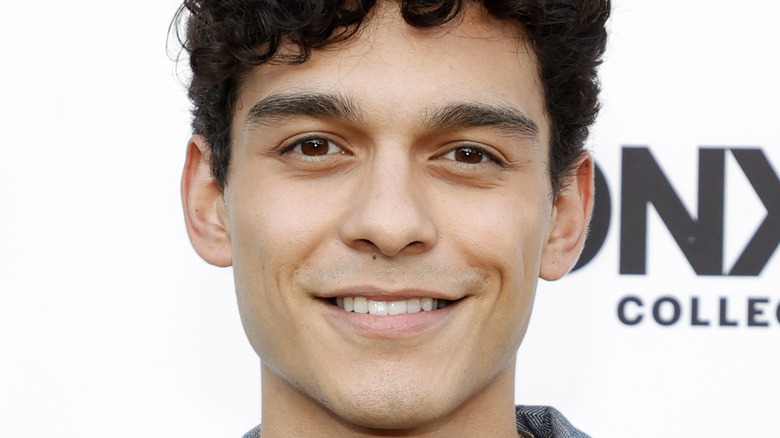 Amy Sussman/Getty Images
Anthony Keyvan is best known for roles on recent shows like "Alexa & Katie," "Generation," and "Love, Victor," but the actor has been dedicated to his craft since the early 2000s (via IMDb).
He received his first break in the industry in 2009 when he was cast as young Sayid on "Lost," and the 21-year-old has steadily built his career on this initial foundation. Most recently, Keyvan joined the cast of the horror movie "Student Body" alongside Montse Hernandez, Harley Quinn Smith, Austin Zajur, and Cheyenne Haynes (via Yahoo!).
In "Student Body," Keyvan stars as high schooler Ellis Azad. Initially, the film starts like any other high school drama — friends are fighting, peer pressure is running rampant, and crushes are secreted away. Once the movie hits the halfway mark, though, something more sinister takes hold. 
For Keyvan, his role in "Student Body" was a clear delineation from the characters he's built his career playing. Thus far, he's primarily acted in more light-hearted projects.
During an exclusive interview with The List, Keyvan said that he wanted to branch out with this new role in "Student Body" to hone his craft and try his hand at something new. The "Love, Victor" star also discussed what appealed to him about the horror genre.
Anthony Keyvan was interested in working in a new genre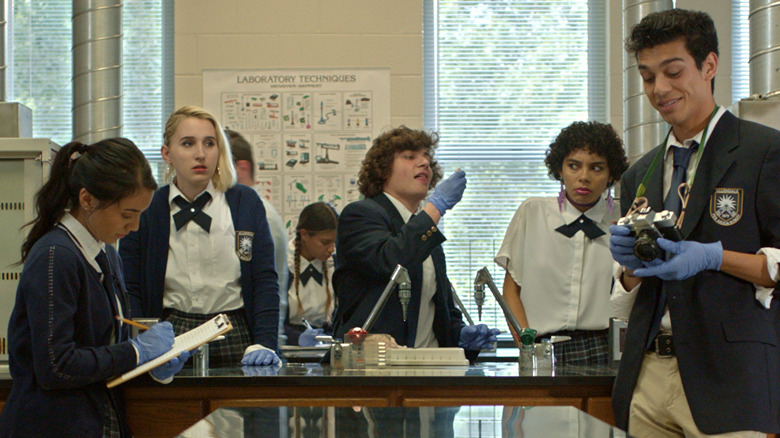 1091 Pictures
In "Student Body," actor Anthony Keyvan plays Ellis, one of the main characters in the thrilling new horror film from writer, director, and producer Lee Ann Kurr (via IMDb). 
He discussed his new role with The List. "Honestly, it was definitely a challenge because it was the first time that I'd ever really taken on more of a leading role in a film or any kind of production," he said.
Despite these challenges, the young actor was excited for the opportunity to try something new. 
"Getting to hone my craft and really study the material and feel what it would feel like when Ellis was experiencing these things, for the first time really doing my homework for something, it was a grueling process," Keyvan said. "But Lee Ann, our director, writer, producer, she was phenomenal in directing us and really helped me along the way."
Kurr has a background in classical acting — "Student Body" is her first feature as a director — so her knowledge and expertise helped Keyvan and his castmates navigate the world of horror with ease (via MovieHole).
The experience of filming Student Body was much different for him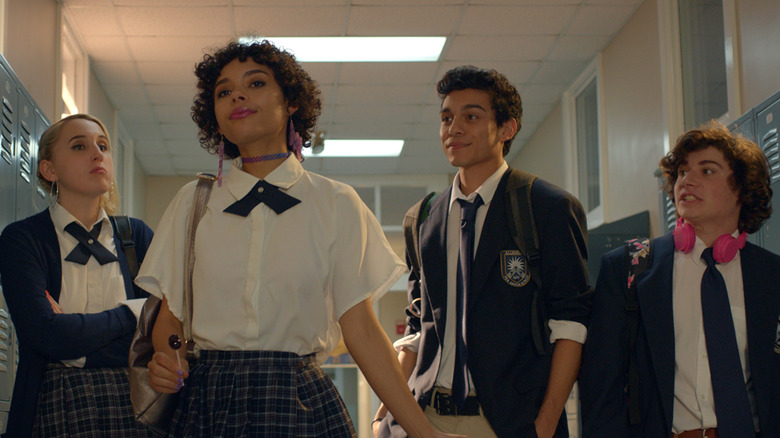 1091 Pictures
While speaking with The List, Anthony Keyvan discussed how the process of filming "Student Body" varied from what he's generally used to, as acting in a horror movie requires a different set of skills than a more comedic performance.
"I come from a background of mostly comedy work," he said. "I was on a kids' show and I've guest-starred on Nickelodeon and stuff, but I've gotten the opportunity to be on something really serious and play a character with immense trauma or going through something extremely traumatic."
This appealed to Keyvan, as he wanted to branch out with his career. "I love comedy. I think the best actors are comedy actors. But I feel like it was a bit easier to fall into [a more serious role], maybe because I love moping around," he said. "I'm not always mopey, but I do enjoy the angsty vibe sometimes."
After he auditioned for the role and found out that he got the part, Keyvan faced a big decision. 
"My manager called and he was like, 'Listen, you have a choice here. I got off the phone with casting for "Alexa & Katie," and they want to pin you for eight more episodes this season.' I decided to take 'Student Body' versus additional episodes on 'Alexa & Katie' because that felt like more of the right decision in terms of where I wanted my career to go and the kind of material I want to start working with."
We're certainly glad he did.
"Student Body" is now available for rental and purchase on demand and on digital platforms everywhere.