The Heartbreaking Death Of The Amazing Johnathan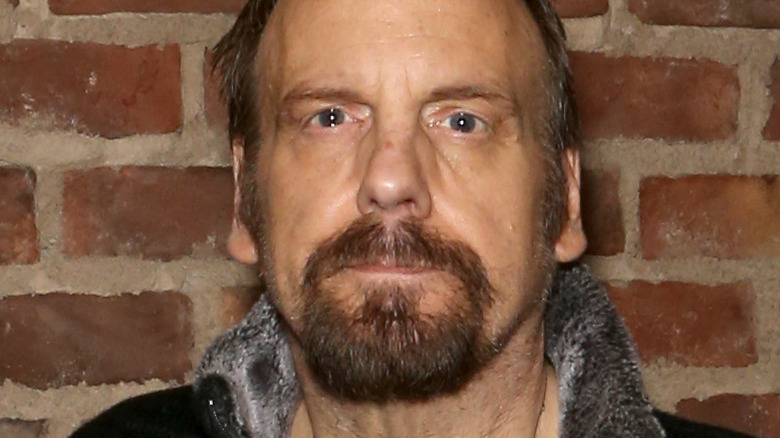 Gabe Ginsberg/Getty Images
The comedy world is mourning the loss of "The Amazing Johnathan," who died aged 63 after a battle with heart disease on February 22, 2022, according to the New York Post. Born John Edward Szeles, the standup comedian's stage name was "The Amazing Johnathan" and he referred to himself as the "Freddy Krueger of comedy." Per Las Vegas Review-Journal, he began his career as a street magician in San Francisco and booked appearances on talk shows including "Late Night with David Letterman" and "Comic Strip Live." He went on to host Comedy Central's "Wrong On Every Level," and even wrote a book of tutorial magic tricks and practical jokes titled, "Every Trick in the Book." 
All those accolades aside, Szeles' biggest claim to fame was his work on Criss Angel's "Mindfreak," per the New York Post. In 2009, the beloved comedian was diagnosed with cardiomyopathy, which weakens the heart muscle. In 2014, the New York Post revealed that Szeles had stunned audiences when he revealed that doctors had given him just one year to live. "The greatest time of my life was spent here," he said. "I made millions of dollars, I have two beautiful houses, and everything came crashing down. And I was told I have a year to live."
The Amazing Johnathan died of heart disease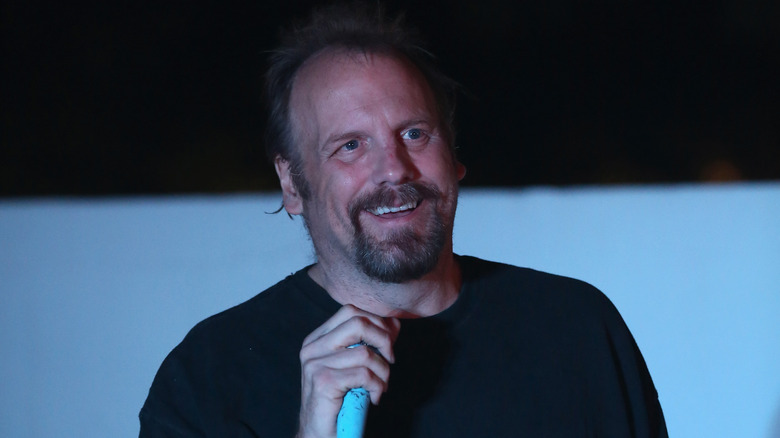 Gabe Ginsberg/Getty Images
Despite being given a year to live in 2014, "The Amazing Johnathan" lived another 8 years before dying at his Las Vegas home. "I did my best to keep his medicine in his system, clean his foot wounds, do everything a nurse would do ... But I loved him so much," his wife, Anastasia Synn, told the Las Vegas Review-Journal. "He wanted to pass at home. For the past six months I was begging him to go the hospital, but he absolutely hated going there."
Fans and fellow comedians took to social media to pay their respects, with one posting on Twitter, "Watching The Amazing Johnathan perform was my earliest memory of thinking 'I want to make people laugh also.' Go watch some of his comedy magic today." Another user tweeted, "A great Vegas showman has left this mortal coil. The Amazing Johnathan, thanks for the memories of taking my son Jonathan to his first truly inappropriate but exceptional magic show." Likewise, his friend and fellow comedian Penny Wiggins paid tribute on Facebook. "My heart is broken," she wrote. "I loved [Johnathan] so very much and will never forget this wonderful, amazing, kind, funny, great person." According to the Las Vegas Review-Journal, Synn is planning a public celebration of life for her husband. "He was so loved," she said. "I want him to have the biggest celebration, with everyone who loved him tell[ing] the stories of the pranks he played on people. There was nobody else like him."