The Real Reason Queens On RuPaul's Drag Race Need All Custom-Made Outfits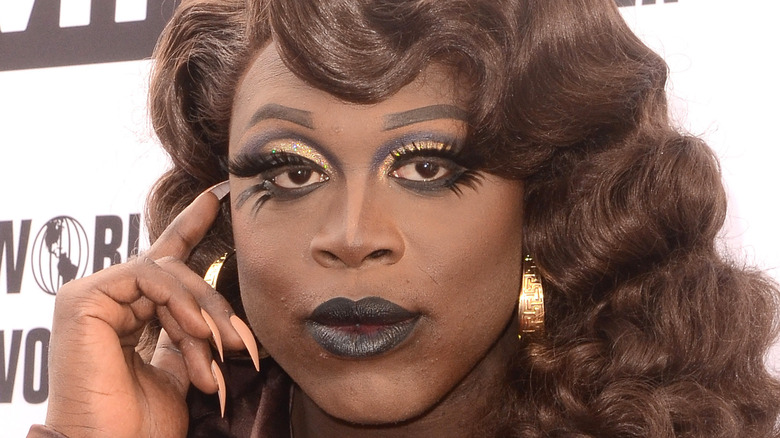 Kathy Hutchins/Shutterstock
"RuPaul's Drag Race" has become a cultural phenomenon. The show started as a niche release for the LGBTQ+ community and its allies, but it has since broken into the mainstream. Season 14 of the competition-style reality show where drag queens compete to become America's next drag superstar is on track to rake in the franchise's best ratings yet (via Deadline). The season debuted to 738,000 total viewers, up from the previous season's 562,000.
As the show has become more popular, the cash flow surrounding it has continued to rise. Both the prize money and the amount of dough the contestants are expected to put into their looks have grown exponentially (via Vice). Gone are the days of wearing something purchased off the rack like early viewers had grown used to.
Watching the show more recently, it's clear the queens get their outfits custom-made. There are a few reasons why they have to get their looks for the show made by a designer specifically for them.
It's hard to shop off the rack as a drag queen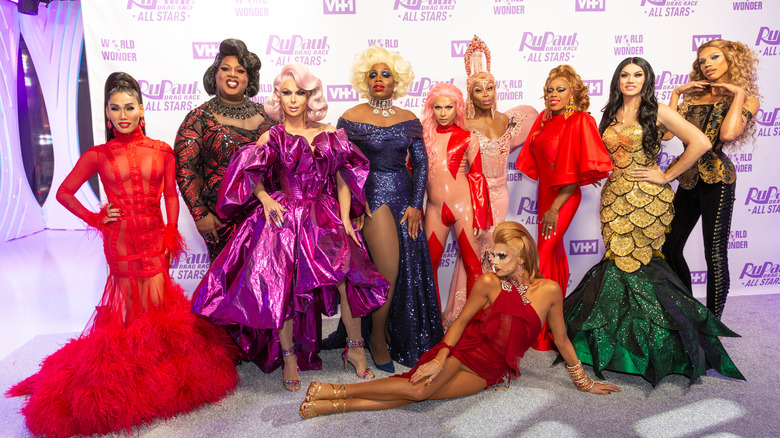 lev radin/Shutterstock
As the standards on "RuPaul's Drag Race" have grown, so have the expectations regarding what the queens will bring to wear when walking the main stage (via Pink News). Many queens have found themselves going into debt to wear the best and most unique looks during their stint on the competition.
However, raising the fashion bar is not the only reason why queens bring custom-made looks to the competition. The reality of finding feminine style outfits that fit a masculine frame can be difficult (via Vice). Bob the Drag Queen, winner of season 8 of the show, told the outlet, "I have to get my stuff made custom if I want my gown to touch the floor, my sleeves to touch my wrist."
Ben DeLa Creme of season 6 and All-Stars 3 added, "My body shape is very unique in drag; I have a huge ribcage," she said. "My waist in a corset is about three inches lower than the average female waist placement. So it's actually very hard to fit me correctly. It's also what makes it impossible to wear stuff off the rack."
A combination of a higher standard for creative looks and the difficulty of finding well-fitting outfits off the rack has led to "Drag Race" contestants turning to custom-made outfits to fill their suitcases.