The Law And Order: SVU Episode You Forgot Starred James Brolin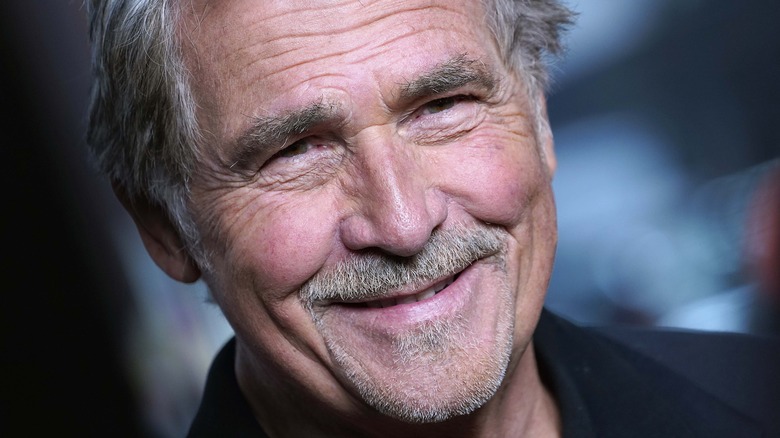 John Lamparski/Getty Images
James Brolin is a legendary Hollywood actor who counts roles in "Westworld" (the original movie), "Capricorn One," and "The Amityville Horror" among his impressive slate, according to IMDb. As Chandler Bing hilariously references in one particularly memorable "Friends" joke, Brolin is also Barbra Streisand's husband. The adorable couple wed in 1998, a couple years after they were initially set up on a blind date, per People, and have gone from strength to strength ever since. 
In fact, during a virtual appearance on "The Talk" in 2021 (via People), Brolin extolled the virtues of being stuck together in lockdown. "I like women who say their peace, and I'm a calming factor, and [Streisand] gets me up and doing things I wouldn't normally accomplish. It's like a perfect situation, the two of us," he shared. Brolin added, "We've literally fallen in love over this period of time, just being stuck together every day and making it work." According to the veteran actor, his relationship with Streisand is "better than ever." And lately, Brolin's career has been similarly successful, as he recently enjoyed a recurring role narrating Netflix's hit show, "Sweet Tooth." Because the star is so prolific, it's easy to forget that he once made a memorable appearance on "Law & Order: SVU" back in the day. 
James Brolin played a murderous astronaut on "Law & Order: SVU"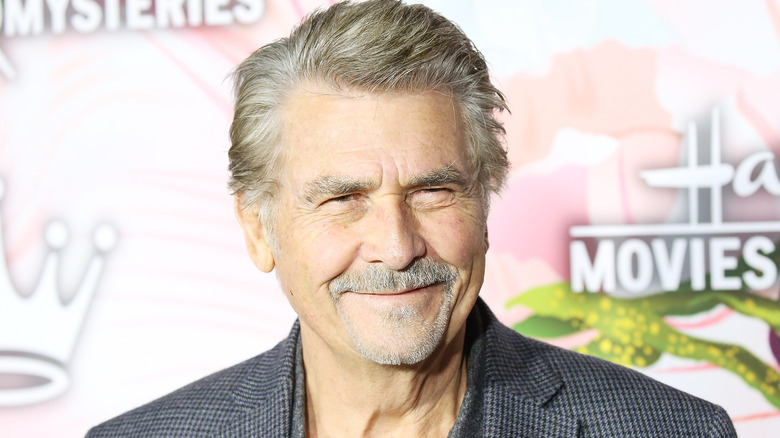 Michael Tran/Getty Images
According to Business Insider, James Brolin featured in a Season 10 episode of "Law & Order: SVU," entitled "Lunacy." Brolin assumed the role of Dick Finley, a murderous astronaut who was discovered to have killed off his competition in his quest to go to the moon. Detective Elliot Stabler (Christopher Meloni) has a personal relationship with Finley, to the extent he even named his son after him — and it's up to Stabler to ascertain who the murderer is. Sadly, it turns out to be his friend. 
Even though Brolin has been a Hollywood fixture for decades, he takes his job seriously. The actor — who infamously missed out on playing James Bond — told CBS News in September 2021 that he regrets letting go of that opportunity. "I'm open and optimistic about everything, always. But I feel like there's part of me that's been also-ran — you know, all these horses are running, and there's the winner, and then there's the also-ran or the almost-made-it, you know?" he said. "There's a part of me that ... still feels that," he added. "That I've got something to do, or I didn't do something, or even maybe the Bond thing, if that'd happened, something might have changed, just from that one film, you know?" At the same time, the "Westworld" star is grateful for each job that comes his way. Still, playing a murderous astronaut was likely a standout.