Would Matt Borlenghi Return To A Soap Like Days Of Our Lives?
Kathy Hutchins/Shutterstock
Matt Borlenghi became a fan favorite when he landed the role of Brian Bodine on "All My Children," starring alongside Susan Lucci and Kelly Ripa. Borlenghi, who studied at the Lee Strasberg Institute, Beverly Hills Playhouse, and Tracy Roberts Actors Studio, won a Soap Opera Digest Award for Outstanding Younger Actor and was nominated for a Daytime Emmy in the same category for his role on the popular soap (via Encyclopedia.com). "'All My Children' was my first soap gig and my longest and most noteworthy, as Kelly Ripa and I were blessed to become extremely popular," he told Soap Opera News.
Borlenghi shocked viewers when he decided to leave the show during the height of his character's popularity. He did some stage work and returned to daytime television in 2002 on "The Bold and the Beautiful," on which he portrayed Ziggy Deadmarsh, a role that executive producer and creator Bradley Bell wrote for him (via She Knows). After that stint ended, Borlenghi went on to play the mayor of Salem on "Days of Our Lives," but that role was short lived when his character was assassinated. 
In addition to his soap work, Borlenghi has landed guest spots on a variety of television shows, including "Cobra Kai," "Rosewood," "Castle," "Mistresses," and "Dynasty." He's also set to appear in the upcoming independent films "Hunting Souls" and "115 Grains" (via IMDb). And while he has relocated with his family to Atlanta, Borlenghi revealed he hasn't closed the door on a potential return to soaps.
Matt Borlenghi would move back to L.A. for a long-term soap role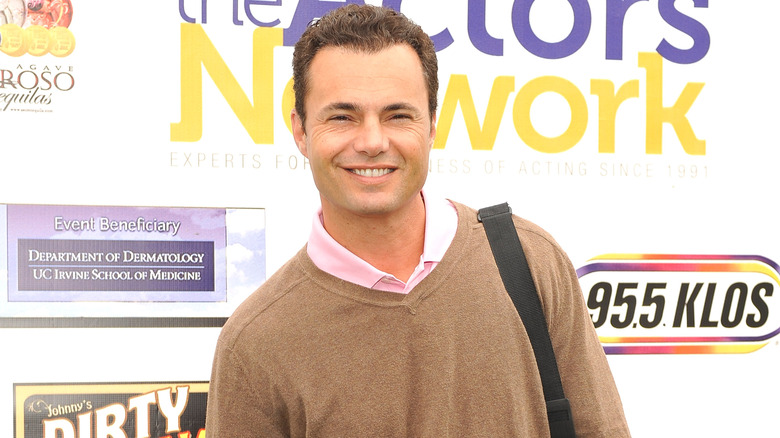 John M. Heller/Getty Images
While Matt Borlenghi has found acting success outside of the daytime world, he is more than willing to return to soap operas if asked, even though he's relocated his family from Los Angeles to Atlanta. "When I was on 'All My Children,' I was young and impulsive. I mean, who in their right mind leaves a show at the height of their popularity?" he told Soap Opera Digest. "I was so excited when Brad Bell gave me a role [on 'The Bold and the Beautiful,'" he continued. "That came at a time when I had just straightened myself out after making a lot of bad lifestyle choices, so it gave me a chance at redemption. I was so bummed when that role ended but then I was excited when I got 'Days.'" 
Still, would he return to Los Angeles if an opportunity presented itself? "If any of the soaps called me tomorrow and asked me to do a two-year contract, I would definitely move back for that," Borlenghi added. In the meantime, he happily reminisces about his time on "All My Children," especially working with Kelly Ripa. "I never knew what I was going to get from her day to day. We hated each other for a while and then became good friends," Borlenghi explained. "I was so proud to be there on Hollywood Blvd. when she got her star [on the Hollywood Walk of Fame], and I'm so happy for her and her family for all the success they are enjoying."