How The Queen's Relationship With William And Charles Has Changed Since Philip's Death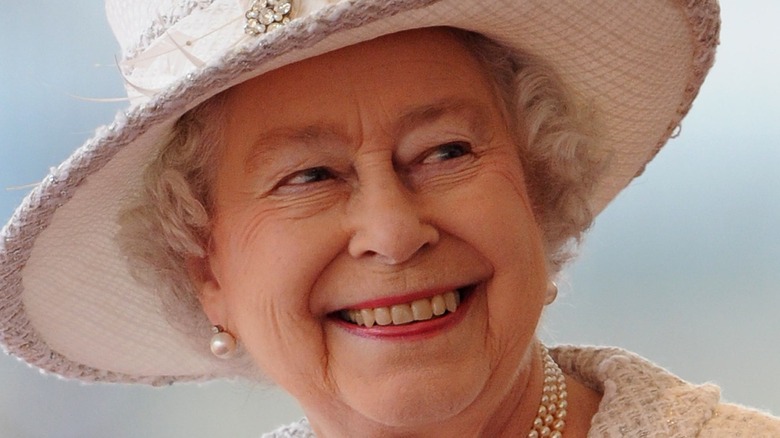 Wpa Pool/Getty Images
Queen Elizabeth's relationship with her son and heir, Prince Charles, has long been challenging. Sources have said that the complications of their relationship go beyond the fact that he will one day replace her. According to Express, Prince Charles has privately described his mother as being "cold, distant, or unavailable" since he was a child. The Queen and Prince Philip were sent on long trips and participated in royal engagements long before Her Majesty ascended the throne. As Express explains, many of Charles' major milestones as a child were not witnessed by his parents because of this — instead, they were witnessed by his nannies.
While the Queen had been raised in a similar fashion, Charles has always been very different from his mother. In a letter written in 1954, the Queen Mother said of a young Charles: "He is intensely affectionate. And loves you and Philip most tenderly. I am sure that he will always be a very loving and enjoyable child to you both," (via Express).
With Prince William, however, the Queen's relationship has been different. Both Prince William and Prince Harry have always reportedly had a close relationship with their grandmother, especially after the tragic death of their mother, Princess Diana. According to royal biographer Robert Lacey, the Queen would invite the boys to Windsor Castle when Eton, their boarding school, was out for the weekend (via SheKnows). Those visits, which started in 1995, turned into weekly Sunday lunches.
Since the death of Prince Philip, though, the Queen has been leaning on Charles and William more than ever.
This is the kind of relationship the Queen has with Prince Charles and Prince William now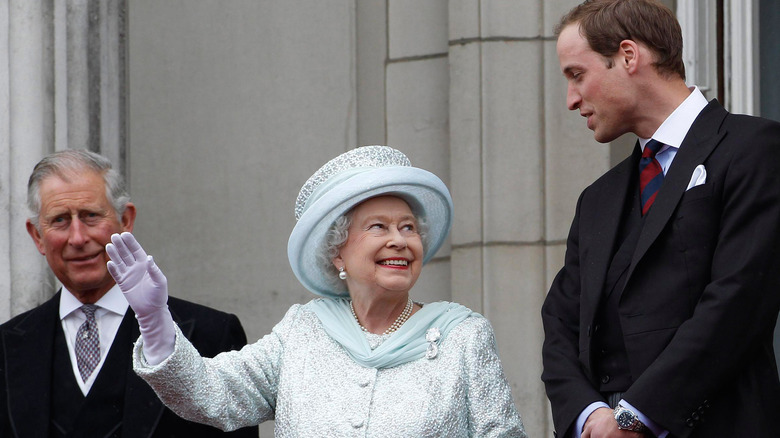 Wpa Pool/Getty Images
Prince Charles and Prince William have reportedly been spending more time with Queen Elizabeth in recent months. The uptick has been noticeable since the death of Prince Philip, who was the Queen's closest confidant. The Queen's life has been anything but easy since she lost her husband. Since the beginning of 2022, she's had to manage preparations for her Platinum Jubilee, the civil trial against Prince Andrew, Prince Charles' second battle of Covid-19, and now her own Covid diagnosis, on top of other health concerns. "It just feels to be one thing after another for the Queen. It's going to take a toll," one royal insider told People.
According to Express, Prince Philip had largely been in charge of family issues, while the Queen managed her duties as a monarch. Now, both Prince Charles and Prince William have seemingly stepped in to fill the hole Philip left. People reports that they both advised the Queen on how to handle Prince Andrew's settlement. The pair have allegedly been cautioning her on everything, from Andrew's removal from royal duties to pushing him to settle the court case between himself and his accuser, Virginia Giuffre. "William is a very active component in the way the monarchy protects itself," Robert Lacey explained to People.
It doesn't appear as though anything will slow down any time soon for the Queen, but thankfully, Prince Charles and Prince William have made it clear that they're standing right behind her, supporting her in whatever way she needs.