When Was Pat Sajak On Days Of Our Lives?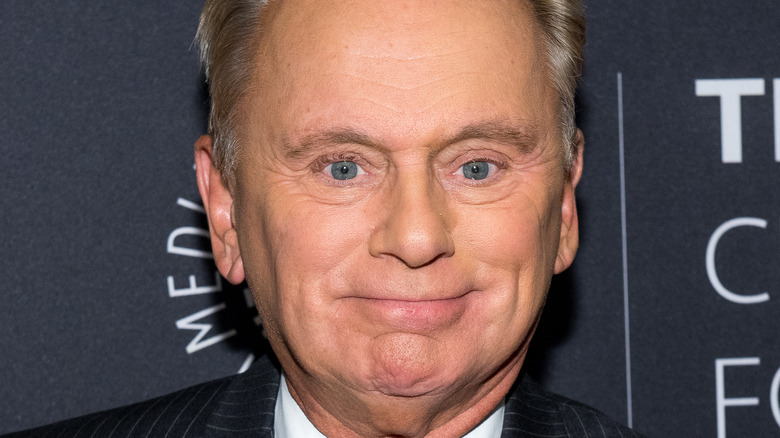 Mike Pont/Getty Images
When you think about Pat Sajak you think of "Wheel of Fortune." The TV personality has been hosting the beloved nightly game show for decades alongside his famed partner Vanna White. In the early 1980s, Sajak was extremely busy. He was just starting out as the host of the game show, and hosted two shows a day, with "Wheel" airing a daytime version as well as an evening version, per Outsider. Sajak took over hosting duties from Chuck Woolery, and made a name for himself in the process.
In December 2021, Sajak, 75, marked a huge milestone as he celebrated his 40th anniversary as the host of "Wheel of Fortune" (via Today). To give his fans some reference about how long he'd been hosting the game show, he tweeted, "When I started hosting 'Wheel' (with Susan Stafford) on this date 40 years ago, the top 10 TV shows included 'Dallas,' 'Three's Company,' 'The Jeffersons' and 'The Dukes of Hazzard,'" he shared. "Ronald Reagan was in his 1st year as president. Number 1 song: Olivia Newton-John's 'Physical.'"
However, despite his hosting fame, Sajak also wanted to try his hand at acting and appeared in many TV shows and movies, including the long-running NBC soap opera "Days of Our Lives."
Pat Sajak held the role of Kevin Hathaway in 1983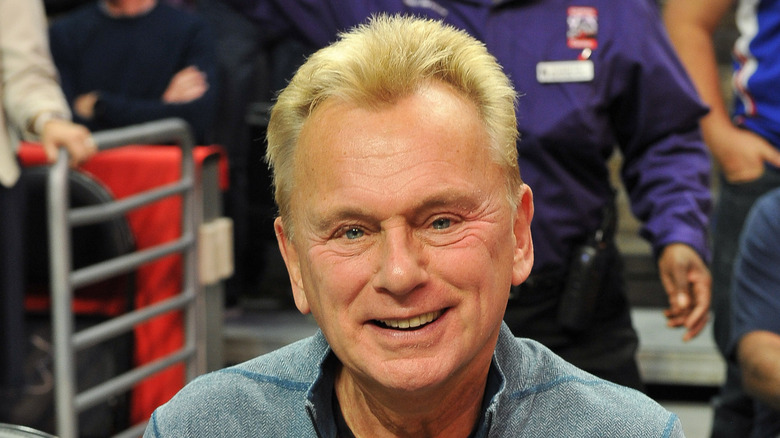 Allen Berezovsky/Getty Images
According to Outsider, Pat Sajak landed a role in the film "Airplane II: The Sequel," just one year before being hired as the new host of "Wheel of Fortune." Sajak portrayed a newscaster in Buffalo, New York for the movie, which helped him to land other roles such as his stint on the NBC sudser, "Days of Our Lives." In 1983, Sajak was pulling double duty on "The Wheel," as well as on "DOOL." The host was hired as a character named Kevin Hathaway on the soap. The role was a minor one, but it did help him to obtain more acting roles.
Over the years, Sajak appeared on TV shows like "Gimme A Break," "Washingtoon," "The A-Team," "227," and "Santa Barbara." He's also made cameos as himself on TV series such as "The Larry Sanders Show," "The Commish," "Just Shoot Me," and "King of Queens." He even got to play an animated version of himself on the Nickelodeon cartoon "Rugrats" in 1994. Most recently, Sajak played himself in an episode of the ABC comedy series, "Fresh Off The Boat."
Although Sajak will forever be known as the host of "Wheel of Fortune," longtime "Days of Our Lives" fans will also remember his role on the soap, where he proved that he was more than just a game show host.