Kelly Ripa Received The Most Thoughtful Gift From Her Son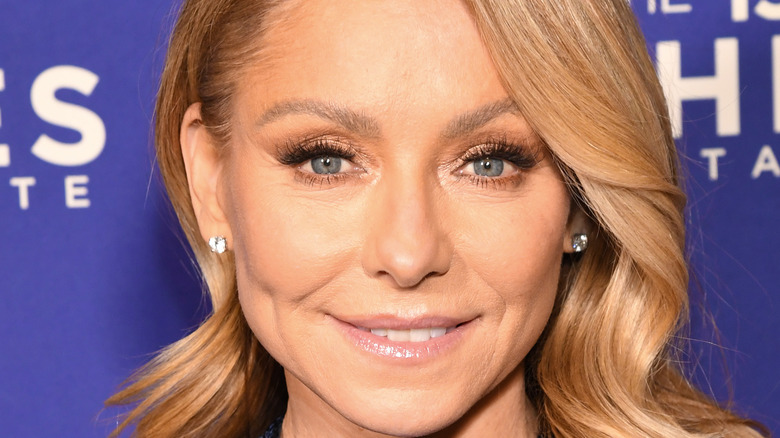 Kevin Mazur/Getty Images
Being a working mother isn't easy no matter your profession, but it can be particularly difficult for working mothers in the entertainment industry, as being an actress, director, or a member of the crew often results in long hours and extended stays on location.
Kelly Ripa, host of "Live! with Kelly and Ryan" and mother of three, has found a way to make light of the challenges of motherhood. "I think children are like pancakes: You sort of ruin the first one, and you get better at it the second time around," Ripa joked in 2008 (via WebMD). Ripa also opened up about the challenges that come with being a working mother and how organization has been her method for keeping her head on straight. "Listen, I run my family like a cruise ship. 'Shuffleboard at 5!'" she said. "Everybody knows exactly what's happening, all the time. And my house is like the CDC. I'm all about containment. We keep things really clean, really neat."
And now that so many years have passed and Ripa's kids are grown, she can hardly believe it (via People). "You blink, and when parents would say this to me, I would tune them out... cause they would say, 'You know, the days are long but the years are short,'" she recalled. "And I'm sitting there with three kids going, 'The years are long too!' You know what I mean? And then suddenly you blink and they're gone." Still, she continues to hold special connections and moments with her children, including receiving special gifts.
This recent, thoughtful gift is a nod to Ripa's favorite show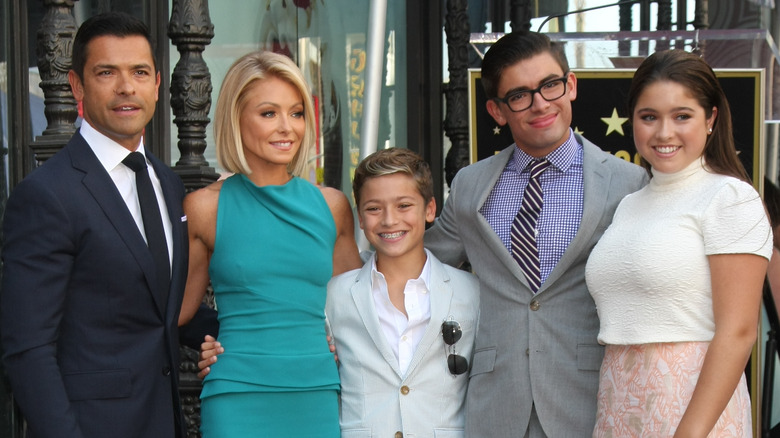 Kathy Hutchins/Shutterstock
One benefit of raising children is that someday they might grow up to become adults who surprise you with their thoughtfulness. Such is the case for Ripa, who recently opened up about a present she received from her son, Michael Conseulos, which she called the "best gift ever" (via PureWow).
The gift, as posted on her Instagram Stories, is a mug emblazoned with the fictional "Succession" logo, which features the WayStar RoyCo fake news network, ATN News, along with its slogan, "We Here For You." Ripa also made sure to tag Brian Cox, the man behind the terrifying "Succession" patriarch, Logan Roy.
Ripa's son previously opened up about his parents' love of "Succession." During an appearance on "Live! With Kelly and Ryan," Conseulos shared, "Well, they're watching 'Succession' recently. That's the big thing. Whenever I'm on the show, I spend the night at their place because it's close to the studio," he continued. "I was at the dinner table with them and they were just going on and on about ['Succession']. I don't know if that's a bad thing."
"Succession," a television show about a backstabbing family, ultimately bringing another family together is a beautiful irony.