The Wheel Of Fortune Moment Vanna White Will Never Forget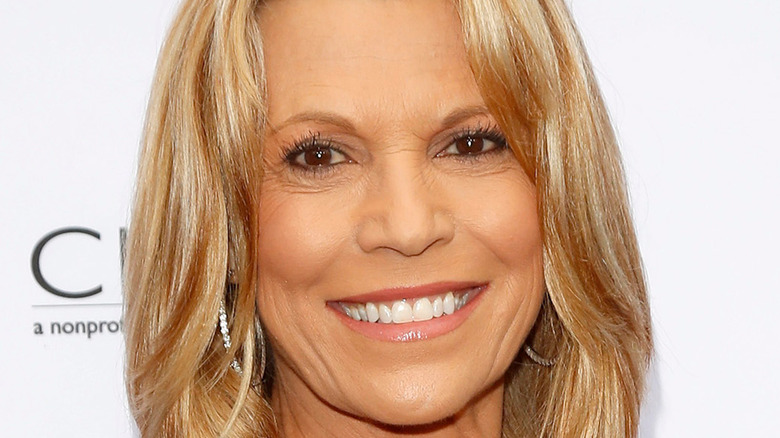 Kathy Hutchins/Shutterstock
2022 marks the 40th year that Vanna White has co-starred on "Wheel of Fortune" (per TODAY). That adds up to nearly 8,000 puzzles, and someone at the University of Toledo even estimated that White has walked more than 2,000 miles just going back and forth along the enormous puzzle board for four decades. White knows the show so well that she was even tapped to host "Wheel" solo in 2019, when Pat Sajak was recovering from emergency surgery, per The New York Times.
After all these years, White has plenty of fond memories of the show, some of which she has shared with fans. For instance, she revealed to People that the one and only argument she ever had with Sajak was over what condiment to put on hot dogs. As Outsider reported, in another interview, White couldn't recall the answer to the first puzzle on her debut "Wheel" appearance, but she did recall that the first-ever letter she turned over that special day was a "T."
Some of White's memories involve unexpected goofs on-set, such as the time a contestant won the show's first-ever house (via YouTube). As White was crossing the stage to get into her next position, confetti cannons sent a wad of streamers directly at her head — and another "Wheel of Fortune" moment is one White will never forget. 
Vanna White suffered a hilarious prop mishap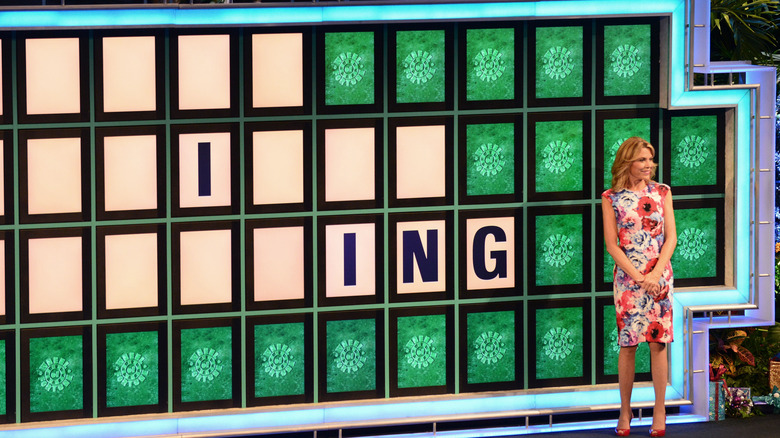 Gerardo Mora/Getty Images
Vanna White has arguably one of the best jobs on TV. She has no lines to memorize or questions to read. She gets to wear stunning dresses, and she hasn't had to turn the letter tiles around manually since 1997, when the board went digital, per Outsider. 
After all those years on "Wheel of Fortune," White has the routine down to a science. Still, that's not to say gaffes don't happen on occasion. White once told Yahoo! Entertainment that one of her most unforgettable moments occurred on an episode taped to air during the Christmas season. The set was decorated with prop boxes wrapped like holiday gifts, and when White walked past the pile, one of the presents got snagged on her long skirt and got taken along for the ride. "I'm pulling it back and forth as I'm walking, turning letters on the puzzle board," White recalled. "It's the craziest thing. I didn't even know it was attached, which was even funnier. I'll never forget it."
Fortunately for "Wheel" fans, White has no immediate plans to retire from the game, so she'll have plenty of opportunities to make more hilarious memories.