Prince William Is Reportedly Going To Great Lengths To Stay Informed About Ukraine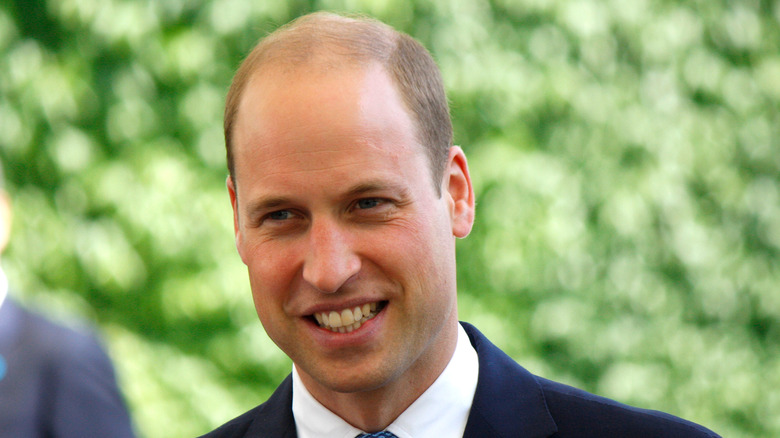 360b/Shutterstock
In his role as a future king, Prince William makes it a point to keep up with events of global importance, such Russia's invasion of Ukraine on February 24, 2022 (via CNN). As a member of the royal family, he is not permitted to get involved in politics (via Vogue). However, he does spend time meeting and talking with heads of state all over the world. For example, in October 2020, the Duke and Duchess of Cambridge met with Ukraine's president and first lady. President Volodymyr Zelenskyy and his wife Olena Zelenska were received in the Throne Room of Buckingham Palace and greeted by Prince William and Kate (via Daily Mail).
Prince William also has a record of military service, and served as a lieutenant and pilot for seven-and-a-half years. Besides earning his wings, he also trained as a helicopter pilot to work with the Search and Rescue Force (via British Heritage).
Perhaps it is due to Prince William's leadership role and his military background that he paid close attention to the escalating tensions between Russia and Ukraine. The Prince has been taking an active role to learn all he can, as evidenced by a recent meeting with British Intelligence.
Prince William has a history with MI5 and MI6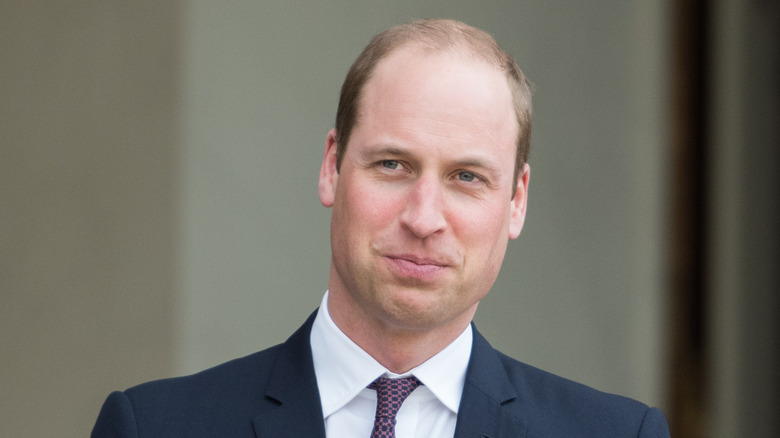 Frederic Legrand - COMEO/Shutterstock
On February 23, 2022, The Times reported in the Court Circular that Prince William visited MI6, the UK's Secret Intelligence Service. This type of visit is not unusual, since the prince is clued into national security issues. In this case, since the visit happened only hours before Russia's invasion of Ukraine, speculation has occurred as to whether or not the visit was connected to the conflict. The Daily Mail noted that no specifics about the meeting or its agenda have been made public. The outlet also stated, "It is understood the visit had been in William's diary for a number of weeks." The Court Circular for the following day reported that Prince William met the Secretary of State for Defense. 
Prince William has demonstrated his interest in national security matters in the past, such as when he interned with three UK agencies. According to The Guardian, the prince spent three weeks interning with MI5, MI6, and GCHQ (Government Communications Headquarters) in 2019. Prince William spent one week with each agency and learned about the people and technology used to identify threats and keep the nation safe. "David," GCHQ's head of counter-terrorism operations, praised the prince for his dedication, saying, "William worked exceptionally hard to embed himself in the team and comfortably held his own among some highly skilled analysts and operators. His royal highness asked some probing questions and demonstrated a real grasp of our mission."