Why The Bold And The Beautiful's Hunter Tylo Once Sued Aaron Spelling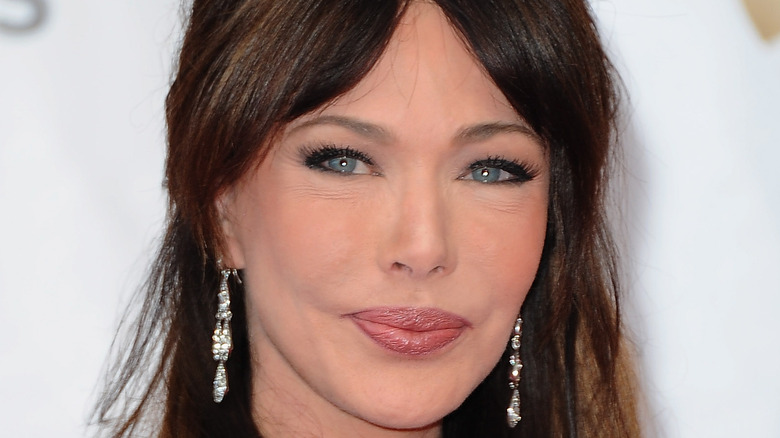 Pascal Le Segretain/Getty Images
For nearly 30 years, Hunter Tylo was the woman who brought Dr. Taylor Hayes to life on "The Bold and the Beautiful." While she would come and go between her first appearance in 1990 and her last one in 2019, Tylo was a fan favorite. The first time Tylo left the soap in 1994, it was for a brief time so she could play a lead in the TV miniseries "The Maharaja's Daughter." However, when she left again in 1996, it was supposed to be for the long haul because Tylo was all set to become a primetime star.
Unfortunately, the role Tylo left Taylor behind for never came to be because of a wonderful and blessed event in her life — the birth of her second daughter, Katya. Tylo already had another daughter, Izabella, as well as two sons. However, in 1996, Tylo was both ready to work and be a mom again as well, so when her pregnancy resulted in her being fired before her job even began, she sued.
Hunter Tylo sued when she lost her 'Melrose Place' role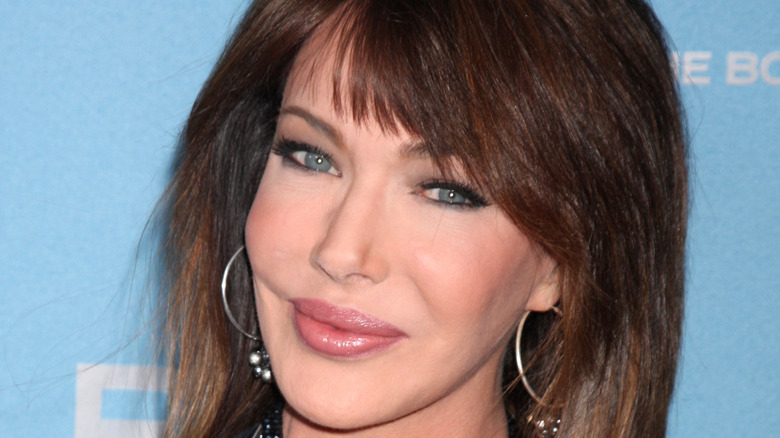 Kathy Hutchins/Shutterstock
In 1996, Hunter Tylo said farewell to "The Bold and the Beautiful" because her primetime career was ready to take off. She had been hired to play Taylor McBride on "Melrose Place," the hit Aaron Spelling primetime soap (via Soap Hub). The gig was supposed to be for at least eight episodes at the time, but when Tylo announced her pregnancy, she was summarily let go as her contract stated there could be no "material change" in her appearance.
According to Soap Hub, Tylo filed a lawsuit for pregnancy discrimination and was in her third trimester by the time the case made it to court. Tylo's lawyers argued that her pregnancy could have been hidden using different camera angles and wardrobe items, as television series had been doing for years to disguise an actress' pregnancy. She also claimed that she overheard talk within Spelling Productions asking why she just couldn't get an abortion.
In the end, Tylo won her case and was awarded $4.8 million and the "Melrose Place" role was recast with "Days of Our Lives" alum, Lisa Rinna. Ironically, Rinna was pregnant when she was cast and allowed to keep the role.