Stone And Robin's Painful Love Story On General Hospital Revisited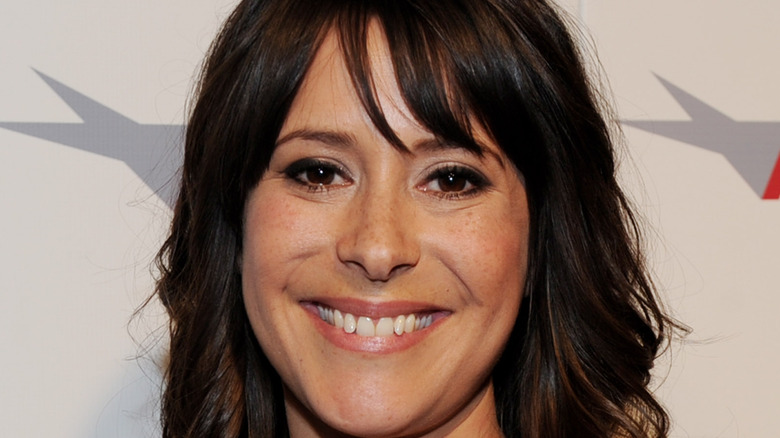 Kevin Winter/Getty Images
Robin Scorpio has been a beloved "General Hospital" character since she was a child. Played by Kimberly McCullough since 1985, fans watched Robin grow up before their eyes. By the time she was a teenager, she was being raised by her Uncle Mac (John J. York), as her parents, Anna Devane (Finola Hughes) and Robert Scorpio (Tristan Rogers), were presumed dead. That's when a lonely teenage Robin met a young man by the name of Stone Cates (Michael Sutton). There was an instant connection and they fell in love, but their romance was both tragic and consequential (via Soaps in Depth).
Stone was a street kid and the brother of Robin's friend, Jagger Cates (Antonio Sabato Jr.). With Jagger no longer living in Port Charles, Stone began working for mobster Sonny Corinthos (Maurice Benard) and they became close friends. Sonny took him in and encouraged his romance with Robin, while Mac was against it. Robin didn't care how her uncle felt because she was in love, and nothing was going to stop her from being with Stone.
Robin and Stone thought they had responsible sex, but it cost them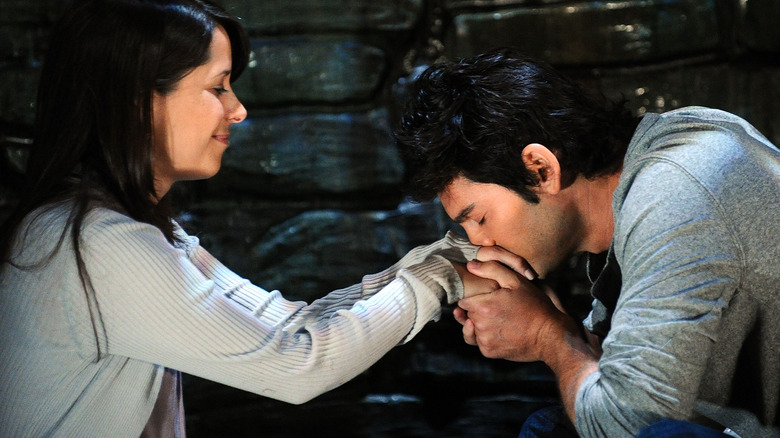 Alberto E. Rodriguez/Getty Images
When "General Hospital's" Robin and Stone decided they were going to have sex for the first time, Robin made sure to get birth control pills. Stone tested negative for HIV, too, so they decided against using a condom. Soon after, Stone began feeling sick, and he eventually tested positive for HIV, which quickly evolved into AIDS.
As Sonny and Robin took care of Stone as he got weaker and weaker, Robin tested negative for HIV, but was told she needed to test again a few months later. She learned she was HIV positive soon before Stone passed away in one of the saddest scenes in soap opera history. Stone had lost most of his eyesight by then, but during his last moments, he asked Robin to stand in the light. When she did, he called out, "I see you. Oh, Robin, I see you," and then drew his final breath. It was definitely a character death on "General Hospital" that will stay with us forever.
Robin Scorpio becomes an inspiration for many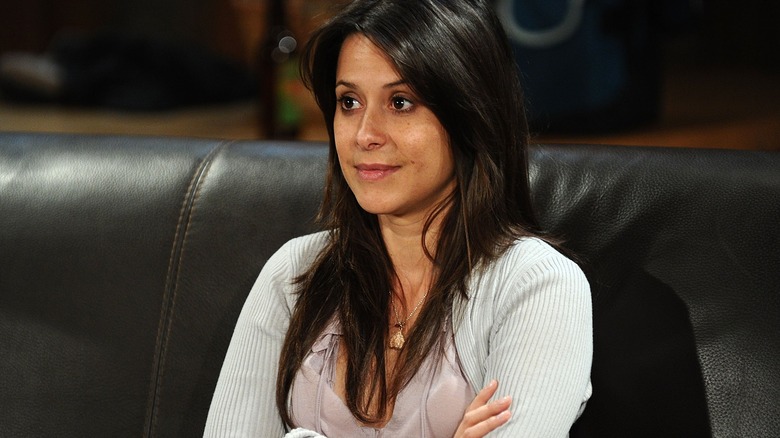 Alberto E. Rodriguez/Getty Images
At the time this story played out in the mid-1990s, ABC made sure it got proper publicity, and published a tie-in book titled "Robin's Diary," which was ostensibly Robin's thoughts at this pivotal moment in her life. In reality, it was authored by "General Hospital" head writer Claire Labine, who wrote Robin and Stone's story arc.
Robin Scorpio went on to learn how to live with HIV thanks to the many medications that have ensured catching HIV doesn't necessarily mean a death sentence (via Soaps in Depth). She went on to become a successful doctor, wife, and mother, as her viral load remained low enough to bear children safely. Although Kimberly McCullough is now a director who makes occasional appearances back in Port Charles as Robin. She even imagined Stone returning to her back in 2010 when Michael Sutton made a guest appearance on the soap. 
Even in 2022, Stone is a character who will always be remembered, as nearly three decades after his death, Sonny still mentions his old friend. In fact, Sonny did so in February 2022 when he moved back into the penthouse where he and Robin cared for Stone until his death. This just goes to show that "General Hospital" can change over the years, but it will always remember where it started.