What Are Jonathan Van Ness' Pronouns?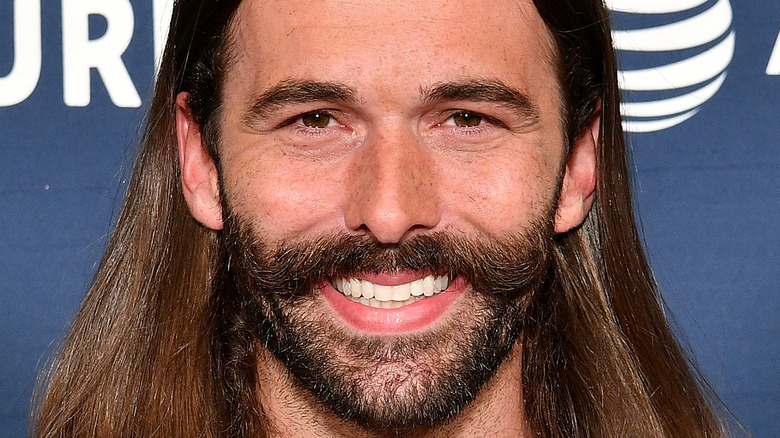 Dia Dipasupil/Getty Images
The hairdresser, self-care guru, comedian, show-host, and New York Times best-selling author, Jonanthan Van Ness, is a person of many talents. Van Ness' first dabbling in on-screen work was the much-loved "Game Of Thrones" re-cap, which, ultimately, led to the "Gay of Thrones" series for the "Funny or Die" website. Then, Van Ness landed a spot of Netflix's hugely popular "Queer Eye."
Since then, Van Ness has been a jovial juggernaut of self-made success and an outspoken force within the LGBTQIA+ community. So much so, that terms such as 'non-binary' and 'gender non-conforming' are used more regularly by media and everyday people. 
Non-binary is not a new identity, and historians have records of non-binary identities, as detailed by The Conversation and Out & Equal Work Advocates. However, in an age where technology hastens the exchange of ideas, there is an urgency in creating supportive everyday vernacular, and Van Ness uses his platform to do just that. But, what are Van Ness' pronouns?
Jonathan Van Ness' pronouns are rooted in gender fluidity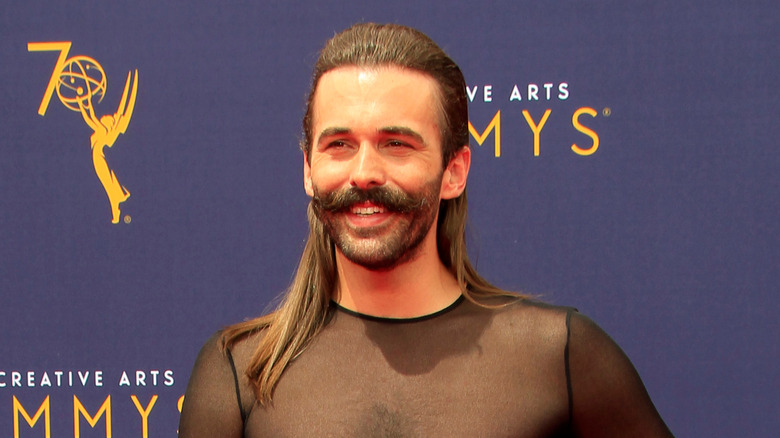 Kathy Hutchins/Shutterstock
Jonathan Van Ness' Twitter and Instagram profiles indicate the "Queer Eye" star uses they/he/she pronouns. As someone who is non-binary, Van Ness does not subscribe to the idea that sexuality is a choice between one of two options — man or woman. In a January 2022 interview with Parade, the star confirmed that he's comfortable with all three pronouns. Although he often uses the pronouns he/him on platforms such as his website, Van Ness toggles between pronouns — a non-binary right referred to as rolling gender pronouns (via Insider).
In his show "Getting Curious with Jonathan Van Ness," he sums it up with ease saying, "this misogynistic culture we're in that says men do this and women do that does not honor the complexity of being a human who is experiencing a multitude of situations. And [it] could never water all of that down to exactly one of two things — male and female."
In an interview with Cosmopolitan, Van Ness stressed that just because he is currently flexible, it's important to remember other people strongly prefer specific pronouns. So, the best way to honor his, or anyone's pronouns, is to simply ask.