Who Are Ketanji Brown Jackson's Daughters?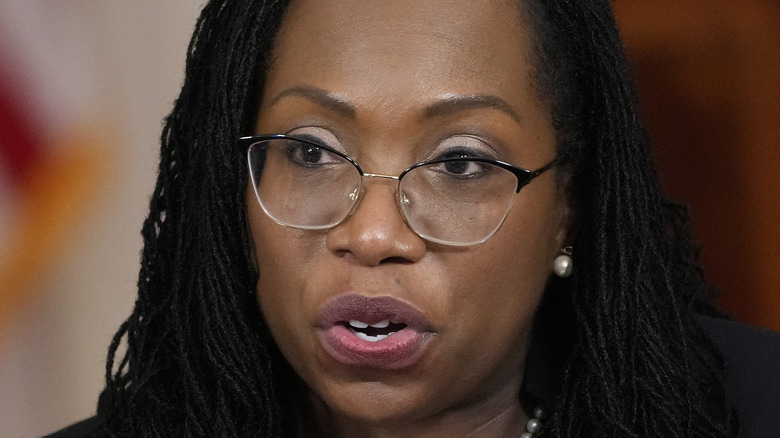 Drew Angerer/Getty Images
President Joe Biden kept a campaign promise he made two years ago during the Democratic primaries and nominated a Black woman to the Supreme Court, an historic choice as no woman of color has ever ascended to the nation's highest court in its over 200 years of existence.
His pick, Ketanji Brown Jackson, is a Harvard Law School graduate who sat on the U.S. District Court for the District of Columbia and was appointed by Barack Obama while receiving bipartisan support for her confirmation. In 2021, she was appointed by Biden to the U.S. Court of Appeals, taking Merrick Garland's seat on the bench when he became the U.S. Attorney General. Jackson was on Biden's short list from the time Justice Stephen Breyer announced his retirement from the court in January, and he officially nominated her on February 25.
Aside from being an accomplished lawyer and judge, Jackson is also a wife and mother of two daughters, and has spoken about how she balances those two disparate parts of her life.
Ketanji Brown Jackson opened up about motherhood in 2017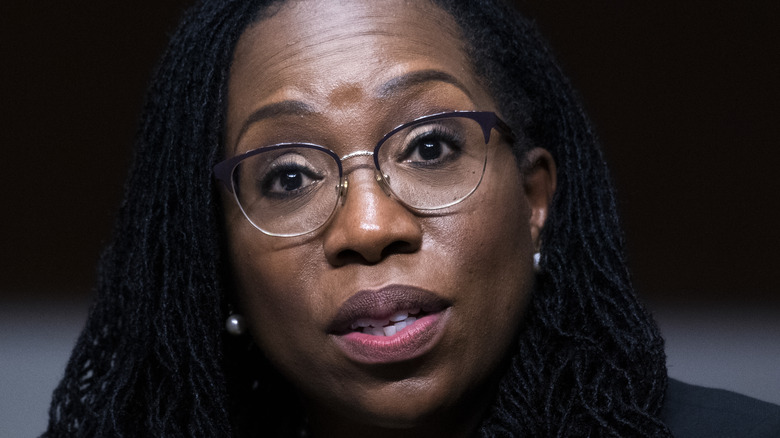 Pool/Getty Images
Judge Ketanji Brown Jackson is married to surgeon Patrick Graves Jackson and together they have raised two daughters, Talia and Leila. In a 2017 speech at the University of Georgia School of Law, Ketanji explained the marked difference in being an esteemed judge by day and a mother of two teens, at the time, by night.
"I've managed to keep it all together as a judge in the federal trial system who moonlights as the mother of two daughters, one who is 12 but thinks she is 21 and one who just turned 16 this past January and is in the full throes of teenagerdom," Jackson said. "One moment you have this beautiful, sweet baby and suddenly, as if out of nowhere, you look around and she's taller than you are and absolutely certain that she knows more than you do about everything."
That certainly sounds like motherhood to many of us who have had to juggle a professional life and a home life while marveling about how we are treated in these two distinct but important roles.
"During the work day, I am a federal judge, which means people generally treat me with respect ... But in the evenings, when I leave the courthouse and go home, in the course of that transition all of my wisdom and knowledge and authority evaporates," Ketanji said. "My daughters make it very clear, as far as they're concerned, I know nothing, I should not tell them anything."