The Most Successful Celebrity Side Hustles You Never Knew About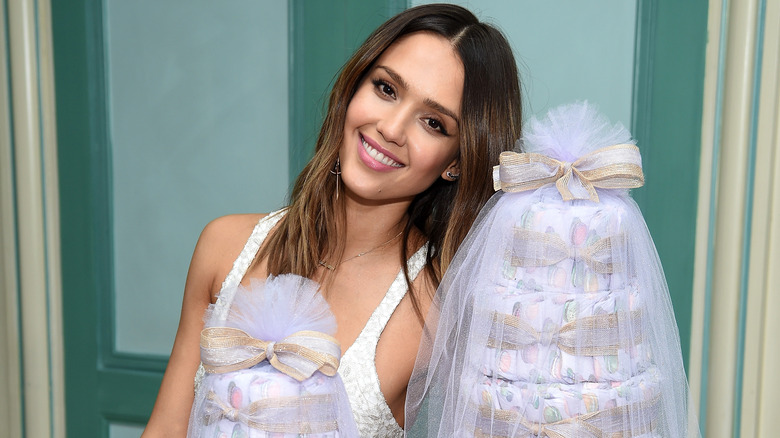 Getty Images
Between acting, producing, and promoting their projects, it's surprising many celebs have a moment to do anything else. But tons of your favorite stars from Melissa McCarthy to Jessica Simpson and even Drew Barrymore have surprisingly successful side hustles. Enter any mall or shopping center and you are guaranteed to find a celeb line from clothing to accessories, makeup, cleaning supplies, and even deli meat. So how honest is The Honest Company? What's the scoop on Goop? Here are the celeb side hustles that bring in millions and even billions of dollars.
Drew Barrymore - Flower Beauty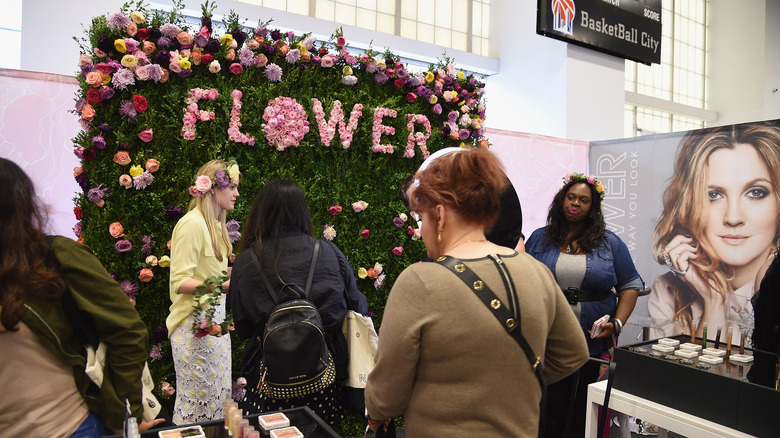 Getty Images
Drew Barrymore is an actress, producer, and now a cosmetics mogul thanks to her side hustle. She launched her makeup brand Flower in 2013 and it's been growing ever since. The line was initially sold exclusively at Walmart and then launched its own e-commerce site in 2016.
Although the Flower is affordable, the quality is comparable to pricier lines. I've personally tried their Zoom-In Ultimate Mascara and it's a game changer. For just $10, it works better than mascara that costs more than three times as much. But Flower is way more than just mascara — they offer a full line of makeup including eyeshadows, palettes, lips products, and foundation.
In terms of numbers, Flower is just blooming. According to WWD, the brand pulled in $30 million in their fifth year of business. As for the future of Flower, Barrymore is all about expanding internationally. The same article in WWD reported the brand became available at over 2,000 Walmart locations in Mexico. It's only a matter of time until the entire world is a garden of Flower Beauty fans.
Sarah Jessica Parker - SJP Collection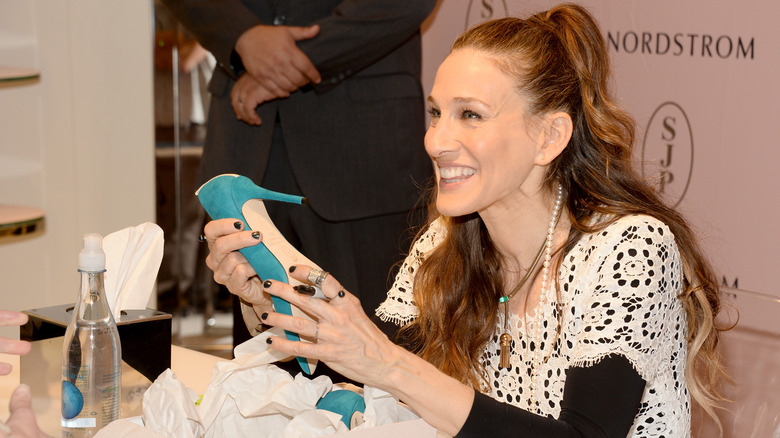 Getty Images
Sarah Jessica Parker's most famous character, Carrie Bradshaw, was obsessed with shoes, so it's only natural the actress created her own side hustle footwear line called SJP By Sarah Jessica Parker. In 2013, according to Fashion United, Parker teamed up with Nordstrom and Manolo Blahnik CEO George Malkemus to launch the brand.
SJP is high-end but relatively affordable. The first season of shoes was priced between $200-$375, which isn't exactly a bargain, but less expensive than Manolo Blahnik. In addition to footwear, the brand currently offers other accessories including handbags and outwear. In addition to Nordstrom, SJP is now sold at many other retailers both online and brick and mortar stores including Bloomingdales, Saks Fifth Avenue, Neiman Marcus, and Amazon.
While SJP has been successful, Parker told Forbes in 2016 that it hasn't always been easy, "Along the way we've had sellouts but we've also had disappointments. It's been successful, but we get our sales reports every Monday. The good ones are a great relief. But you learn a lot from the SKUs that have bad numbers too."
Melissa McCarthy - Seven7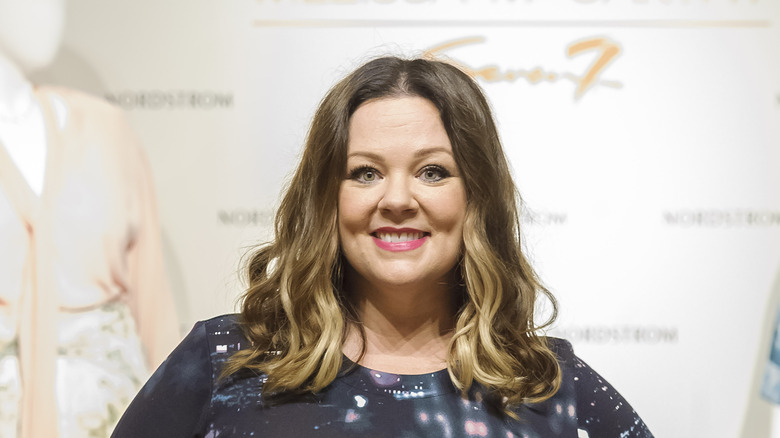 Getty Images
Plus size women have often been ignored by mainstream fashion designers. But actress Melissa McCarthy decided to change the game when she created her side hustle in the form of a clothing line, Melissa McCarthy Seven7. After all, as she says on her website, "I've been every size on the planet and I know that I didn't lose my sense of style just because I went above a size 12."
Launched in 2015, Seven7 currently sells denim, dresses, jumpsuits, outerwear, tops, bottoms, and "survival" basics, which is essentially loungewear. McCarthy wants women to feel their best wearing her line, so every garment is designed to be flattering to a woman's figure with features such as "contoured waistbands," "hip slimming technology," and "forward side seaming" all made in comfortable fabrics that stretch.  
Seven7 is currently sold on McCarthy's website, as well as at many retailers including Lord & Taylor, Macy's, Nordstrom, Gwynnie Bee, Lane Bryant, HSN, and Amazon. 
Gwyneth Paltrow - Goop
Getty Images
Founded in 2008 by actress Gwyneth Paltrow, Goop started out as a newsletter, evolved into a blog, and has now become a lifestyle empire. A modern website along with phenomenal branding, Goop sells a variety of Paltrow-approved products. This includes vitamins called Why Am I So Effing Tired? There are also signature fragrances, a skincare collaboration with Juice Beauty, and clothing that ranges from a $58 thong to a nearly $2,600 coat.
But Goop isn't just about buying their merchandise — it's about embracing an overall healthy lifestyle. The site is packed with tons of content including travel guides as well as food, wellness, and fitness verticals. 
Despite the company's success, Goop went through many changes between 2016-2017. In 2016, Paltrow announced she was leaving the brand. But then Fortune reported the following year she changed her mind and came back to take on the role of CEO. Only time will tell what happens with Gwyneth's side hustle.
Jessica Simpson - Jessica Simpson Collection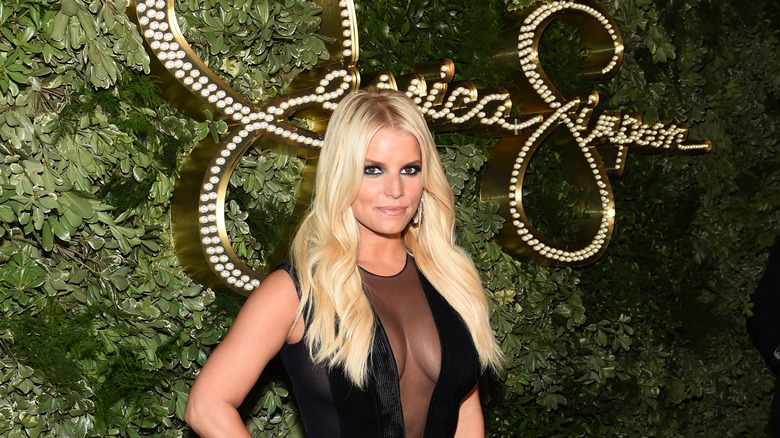 Getty Images
Jessica Simpson's side hustle success has clearly exceeded her career as a pop star and reality television star. While she still might be unsure whether Chicken of The Sea is tuna or chicken, the strength of her name as a brand is absolutely not in question.
In 2005, Simpson launched a shoe line in collaboration with the Camuto Group.The initial sales of that line ultimately led to the expansion of her brand. In 2015, Market Watch reported that Jessica Simpson had products in 31 different categories, which include handbags, clothing, jewelry, fragrances, and home. Jessica Simpson products are sold at many different outlets including brick and mortar department stores such as Macy's, Nordstrom, Dillard's, and Belk as well as online. In 2014, sales for the brand charted at $1 billion.
These numbers blow Simpson's first foray into branding out of the water. In 2004, she launched a line of edible beauty products that included lipgloss, body mist, body shimmer, whipped body cream, and bubble bath called Dessert. Sold at Sephora, it was ultimately taken off the menu in 2006. Perhaps its failure was due to a lawsuit. Or it could have been personal problems stemming from her divorce with Nick Lachey. Luckily, Simpson's future business ventures surpassed everyone's expectations. 
Kate Hudson - Fabletics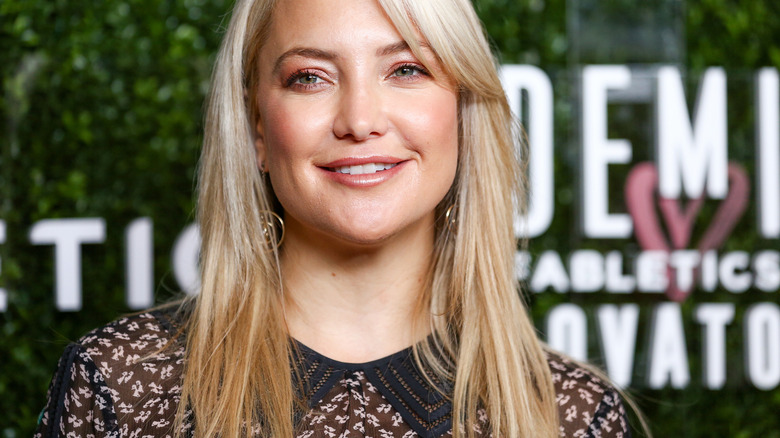 Getty Images
In 2013, Kate Hudson co-founded activewear line Fabletics. In just four years, sales have grown dramatically. CNBC reported the company had a $250 million revenue run rate and sales increased a jaw dropping 43 percent in 2016. The brand also has a large social media following with over 24k followers on Twitter and over 560k followers on Instagram.
Fabletics has three business models. They sell clothing a la carte on their website, but the company also offers a subscription service where members can save up to 50 percent. For $49 per month, you can get a top, sports bra, and bottom. You can also purchase Fabletics at any of their brick and mortar locations. As of July 2017, there were 23 stores throughout the US.
In April 2017, the brand announced they were expanding the line and making many women very happy by offering plus sizes. After all, while most women will never have Hudson's body, at least they now have the option of wearing her clothes. 
Bethenny Frankel - Skinny Girl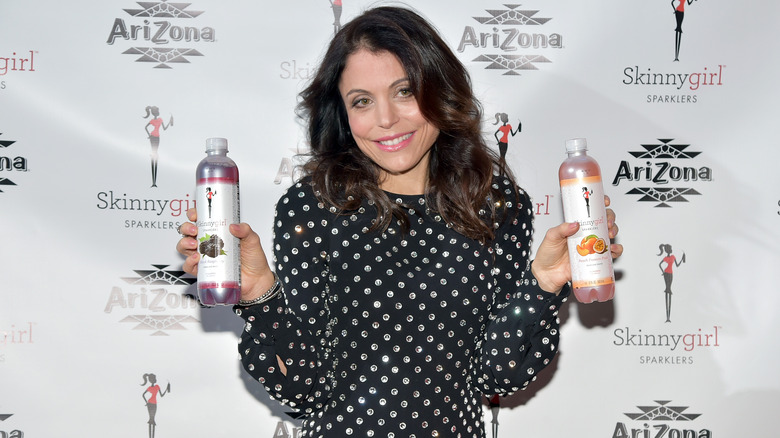 Getty Images
There's no question who the most successful Real Housewife is — it's Bethenny Frankel, who sold her side hustle liquor company Skinnygirl to Beam Global (now Beam Suntory), in 2011 for a reported $100 million, according to Forbes . 
Still the face of the brand, Frankel pushes bottles on nearly every episode of Real Housewives of New York. But there is no shame in her game. Skinnygirl has gone from margarita to brand to empire with tons of products emblazoned with the signature company's logo including food, drinks, lunch meat, candy, coffee, tea, kitchen appliances, shapewear, and more. It feels like if there is anything Frankel can put her name on, she will. She's also a New York Times best selling author with nine books under her very tiny belt.
In addition to being a Real Housewife, Frankel and Million Dollar Listing star Fredrik Eklund are getting their own show together on Bravo, which is tentatively titled the Bethenny and Fredrik Property Project. She is also set to join ABC's Shark Tank for the Fall 2017 season. With so many projects and shows, is there any side hustle Frankel won't embrace and succeed in doing? 
Reese Witherspoon - Draper James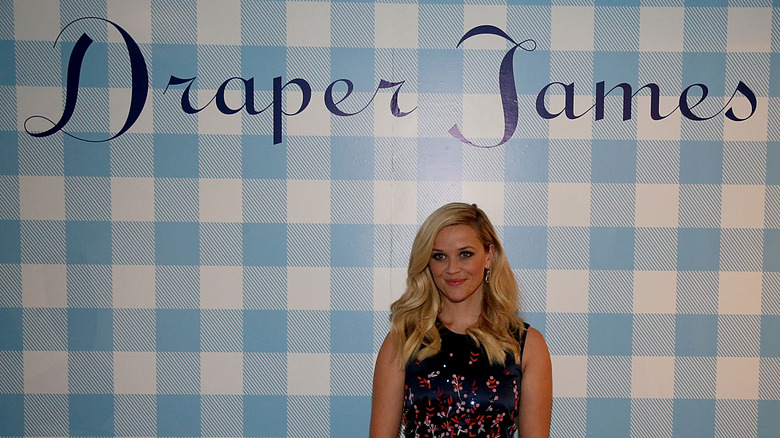 Getty Images
Like her Legally Blonde character Elle Woods, there is nothing that Reese Witherspoon can't do. In May 2015, she launched side hustle Draper James, which she calls a "Southern-inspired retail brand." Forbes reported investors were so impressed, they poured a whopping $17 million into the company.
Draper James is named after Witherspoon's grandmother Dorothea Draper and her grandfather, William James Witherspoon. The website carries a range of beautiful clothing, accessories and home accents. Every item is on brand, incorporating elements of the south such as statement bags and even hostess gifts (because showing up to someone's house without one is just rude) including embroidered cocktail napkin sets. 
In 2017, the brand launched a collaboration with luxury online retailer Net-a-Porter. The capsule collection was inspired by the style of the 1950s with bright printed dresses and tops. Not only an online brand, Draper James has several retail locations in the southern hubs of Lexington, Nashville, and Dallas. It's likely that it is only a matter of time before there is a Draper James store in every city. 
Kylie Jenner - Kylie Cosmetics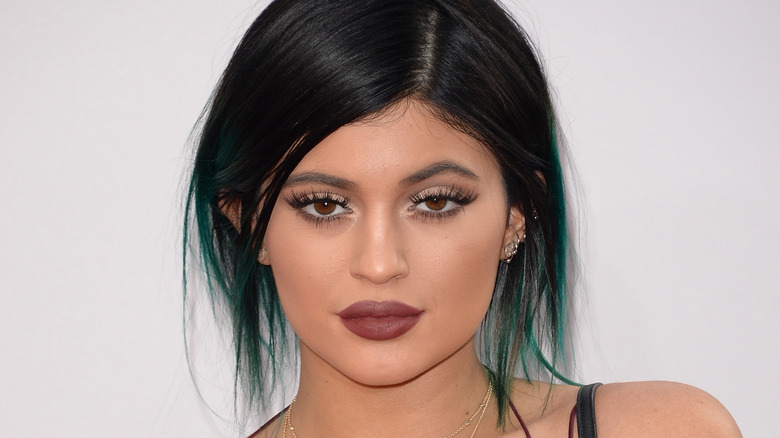 Getty Images
Many people argue the Kardashian Jenner family has no talent. But that is simply untrue; no family is better at branding and marketing their name. From television shows to clothing lines and beyond, there is no family more famous for being famous than they are. And even the youngest sister, Kylie Jenner, has managed to create an incredibly successful side hustle for herself in a very short period of time. According to Forbes, in 2016 — the year the brand launched — Kylie Cosmetics made a whopping $18 million. The same year, Jenner was declared the second highest earning reality star — the highest being Jenner's older sister Kim Kardashian, of course. 
Kylie Cosmetics began as a limited line offering Lip Kits that contained a liquid lipstick and lip liner. These kits were so coveted, according to The Huffington Post, the first batch sold out in less than 20 minutes. So it wasn't exactly a surprise to anyone when the lines at Kylie's pop up shops in both Los Angeles and New York City garnered equal attention with lines out the door like mob scenes.
Now that Kylie Cosmetics has expanded beyond Lip Kits to offer additional products such as Kylighters, Kyshadows and blushes, it's practically a sure bet that Kylie will become the new Kim. 
Jessica Alba - The Honest Company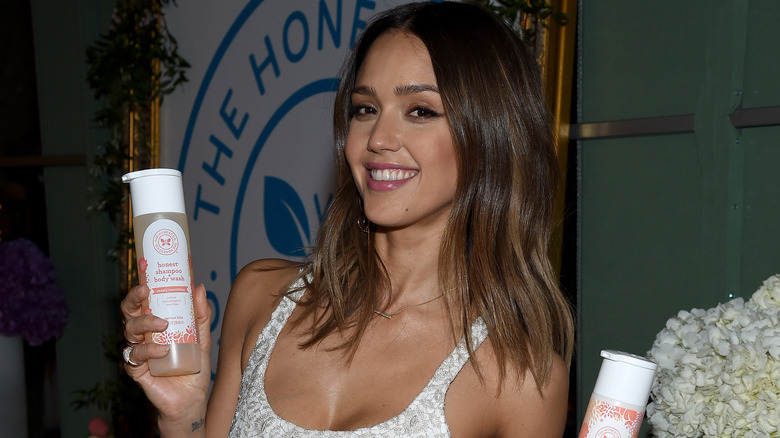 Getty Images
Jessica Alba is honestly a billionaire. The company she founded as her side hustle, called The Honest Company, raked in $300 million in 2016, according to CNN. The Honest Company offers over 100 different products in a variety of categories including baby, personal care, cleaning products, and even vitamins. The brand is sold online and at many major national retailers including Target, CVS, Babies R Us, Whole Foods, and Costco.
Alba even spun off her brand into another company, called Honest Beauty, which has makeup, skincare, and hair care products. The line is sold online as well as at Ulta and at 800 Target stores.
However, despite the company's runaway success, it hasn't been without problems. In June 2017, CNN reported the company settled a lawsuit for $1.55 million because they misled customers about the safety of ingredients in their laundry detergent and dish soap. But to be honest, $1.55 million is just a drop in the mop bucket for them.
Get inspired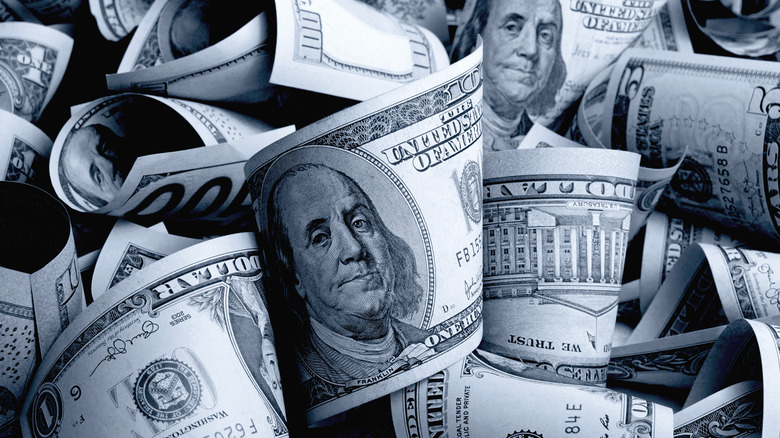 Shutterstock
Whether you are a celeb or a CEO, it's not easy to have more than one major career going on at the same time. These women have it all. But before you get jealous, don't forget about the incredible amount of energy they put into everything they do. A side hustle doesn't necessarily mean you throw everything off to the side. All of these celebrities work for everything they have. So, use their success as fuel to start your own side hustle. You might not be rich or famous (yet), but we all only have 24 hours in a day.