Jen Psaki Gives An Unexpected Response To Ted Cruz's Attempted Diss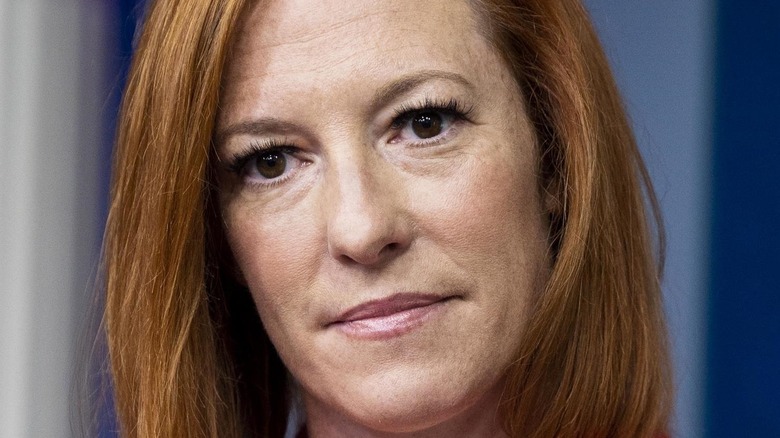 BACKGRID
Sometimes, it feels like the White House Press Briefing Room can be its own soap opera with some reporters trying to trip up Press Secretary Jen Psaki. Psaki also often comes back with an eloquent and measured response without actually answering a question, allowing social media to pour over exchanges, including ones she's had with Fox News' Peter Doocy.
However, the drama can take place outside the press room as well, like on February 24, 2022, at the annual Conservative Political Action Committee (CPAC) convention. When Texas Senator Ted Cruz took to the stage to make a speech, he spoke about truth, liberty, the Federalist Papers, the truckers who were protesting in Canada, and Psaki saying that Spotify should do more about Joe Rogan, the conservative talk show host who many claim spreads misinformation.
Regarding an advisory that Spotify is now putting on certain podcasts that could be spreading COVID-19 misinformation, Psaki said (via The Hollywood Reporter), "This disclaimer, it's a positive step, but we want every platform to be doing more to be calling out mis- and dis-information, while also uplifting accurate information. ... Ultimately, our view is that it is a positive step, but there is more that can be done."
Cruz took aim at that comment during his speech about truth and liberty by name-calling Psaki, and the press secretary shot right back.
Jen Psaki has the perfect calm comeback for Ted Cruz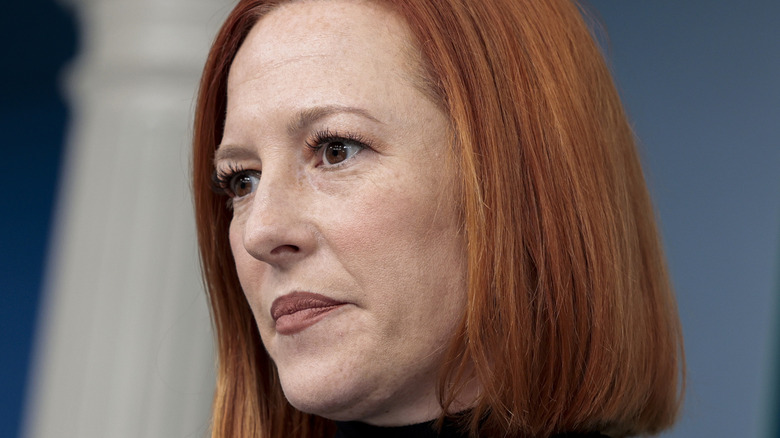 Anna Moneymaker/Getty Images
While talking to an audience at the 2022 CPAC convention, Senator Ted Cruz spoke about government and big business working hand in hand and made an abrupt segue into White House Press Secretary Jen Psaki's thoughts on the Joe Rogan Spotify controversy. "Joe Rogan, Jen Psaki," Cruz said, apparently expecting to hear boos when he said her name. When the audience was silent, he continued, "Oh come on, Jen Psaki doesn't get the Justin Trudeau treatment," referring to the audience booing the Canadian prime minister earlier.
When he finally heard some boos from the crowd, he said, "You know, Peppermint Patty deserves some love," ostensibly referring to the "Peanuts" character with freckles and red hair, just like Psaki has.
When a reporter brought up the comment to the press secretary, Psaki responded with her quick and cool calmness, saying, "Don't tell him I like Peppermint Patty, so I'm not going to take it too offensively," Psaki said. Addressing the Texas senator, Psaki continued, "Senator Cruz, I like Peppermint Patty. I'm a little tougher than that, but there you go."