The Royal Title Prince Andrew Gets To Keep Despite His Recent Legal Issues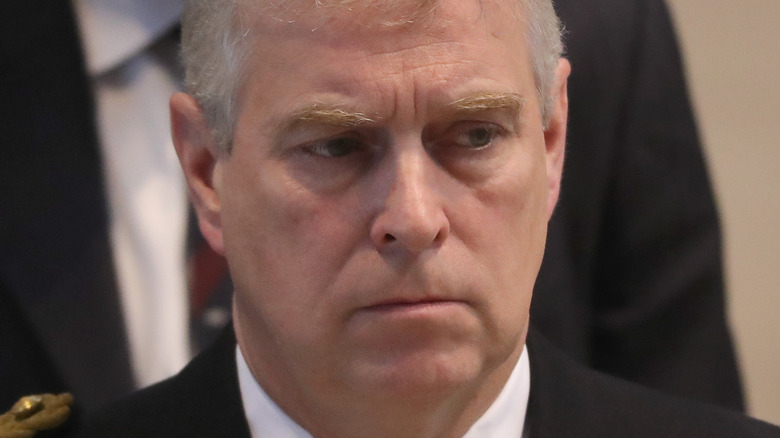 Christopher Furlong/Getty Images
Prince Andrew is not having the best of years. In January 2022, his mother, Queen Elizabeth II, stripped him of his military titles in the midst of sexual assault allegations made against him by Virginia Giuffre, who filed a lawsuit alleging that the senior royal had sexually assaulted her three times when she was 17-years-old (via BBC). 
The Duke of York has consistently denied any allegations made against him by Giuffre. In February 2022, Prince Andrew settled the lawsuit out of court. Per Bustle, Andrew's legal team stated that the senior royal "never intended to malign Ms. Giuffre's character," adding that he had agreed to pay a "substantial donation to Ms. Giuffre's charity in support of victims' rights."
In addition to losing military titles amid the controversy, some of those closest to him, including his brother Prince Charles, reportedly want Andrew to keep a low public profile in the future. "Charles wants Andrew out of the line of sight and out of the picture," a source told The Sun. "He has been warned to keep his head down. Charles does not want Andrew to be photographed every other day looking happy and waving as he is driven to the castle."
As The Mirror reported, a source has claimed that Prince Andrew is feeling "down" and "broken" as a result of the ongoing public scrutiny. However, the Duke of York does get to keep one royal title despite his recent legal issues.
Prince Andrew might be cheered up by getting to keep a military title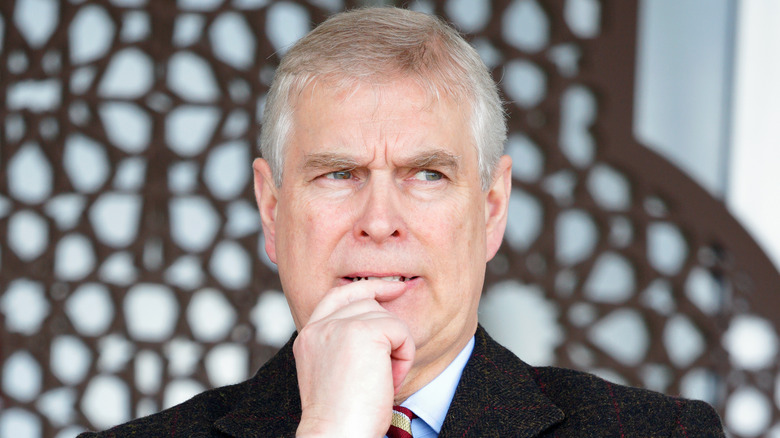 Max Mumby/indigo/Getty Images
According to The Mirror, Prince Andrew will likely be cheered up by the fact he will be allowed to keep the title of Vice Admiral, a title he earned after serving in the Royal Navy during the Falklands War. As noted by the publication, the Vice Admiral title is the equivalent to an Army Lieutenant General, and is now the only military-related title the Duke of York still holds. 
Speaking to The Mirror, an insider who actually fought in the Falklands War alongside Andrew said, "He is down, he is broken. If he wants to dress up once in a while in a naval uniform, then let him."
"He was actually not a bad person when I knew him. He had a few entitlement issues but that is to be expected." The source continued, "His reputation is in tatters, his public life is over. He is a walking embarrassment. Frankly, my view is let him keep the rank of Vice Admiral. He served in the Royal Navy in the Falklands War and this was bestowed upon him by the Queen. It's effectively the same as an honorary degree."