Why You Didn't See Pete Davidson In The Most Recent Episode Of SNL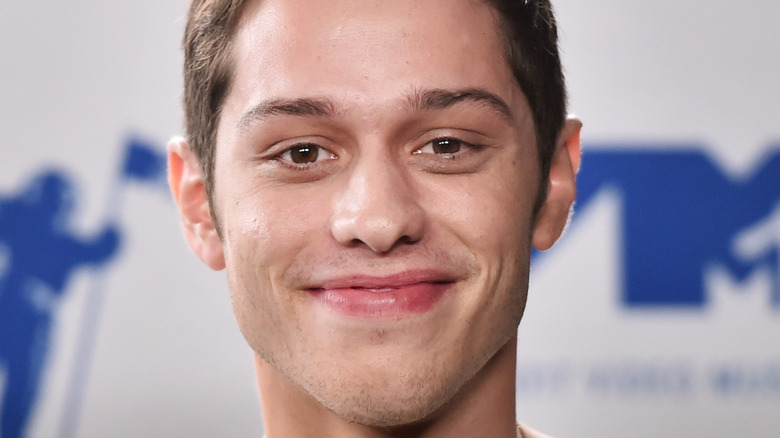 Alberto E. Rodriguez/Getty Images
Pete Davidson has been catapulted to the top of the A-list, thanks to his unlikely relationship with Kim Kardashian — but being under the microscope doesn't suit everyone. In January 2022, reports circulated that Davidson was behaving badly at "Saturday Night Live." A source close to the cast told the U.S. Sun that Davidson was acting "like a diva" behind the scenes. In this case, the comedian had allegedly missed several rehearsals to hang out with his new girlfriend. Annoyingly, the fact that Davidson never showed up didn't seem to impact his place on the show. As an insider told the U.S. Sun, "He missed the first few days of rehearsal last week and was still allowed to be in Saturday's show. Normally, if you miss any rehearsals, you are out of the show on Saturday night, and the cast is starting to turn on him." 
Likewise, Davidson "now has security for when he's outside the building," which certain cast members feel is unnecessary. As the source pointed out, "Colin [Jost] married an actual movie star [Scarlett Johansson] and yet Pete is getting more attention." Davidson has regularly been appearing on "SNL" since 2014, but when the show returned in February 2022 after a three-week break, viewers noticed his absence. Has the comedian finally faced the consequences of actions, or was there another reason he was missing from the show?
Pete Davidson's absence had nothing to do with Kim Kardashian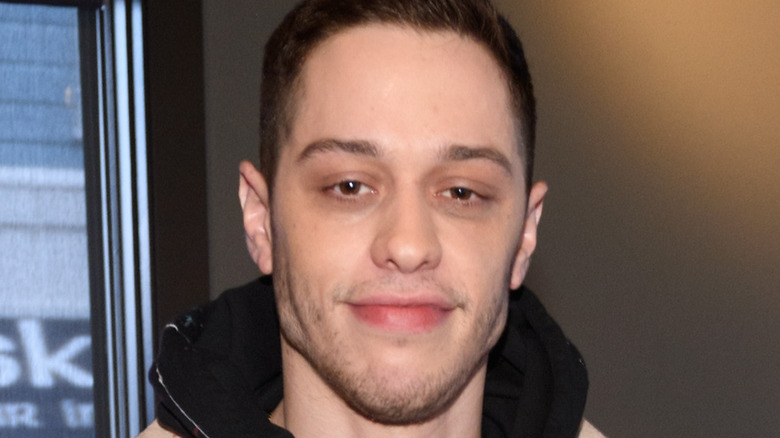 Daniel Boczarski/Getty Images
According to E! News, Pete Davidson missed the recent taping of "SNL" because he was busy working elsewhere. Davidson is currently on location shooting horror movie "The Home," which is directed by "The Purge" creator James DeMonaco. It's the "SNL" star's first leading role in a drama, following his well-received turn in semi-autobiographical comedy, "The King of Staten Island." Deadline reports that Davidson plays Max, "a troubled man who starts working at a retirement home and realizes its residents and caretakers harbor sinister secrets." As his turn in the film suggests, Davidson seems to be focused on his acting career. The comedian's buddy, Ben Stiller, confirmed as much during a February 2022 appearance on "The Howard Stern Show." "I think he really wants to act and he's making movies and taking roles on that are real acting roles," Stiller shared.
Variety confirms that Davidson has been given clearance by "SNL" producer Lorne Michaels to take time off to appear in the movie. As the U.S. Sun notes, there was reason to believe the comedian was scared to go to work after being threatened by Kim Kardashian's estranged husband, Kanye West, but this does not appear to be the case. It's worth noting, too, that after reports circulated about the "SNL" star's alleged "diva" behavior on set, a spokesperson clarified to the Daily Mail, "Pete has not missed any rehearsals." So it seems like all is well at "SNL" ... at least for now.