Prince George's Resemblance To This Royal Is Turning Heads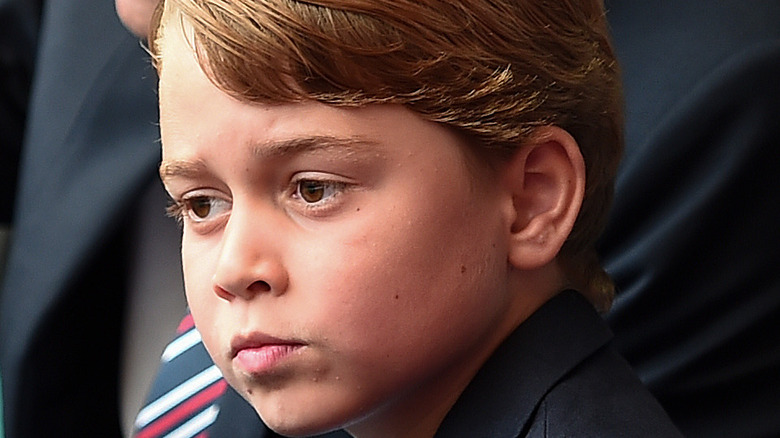 Eamonn Mccormack - Uefa/Getty Images
Prince George joined his parents on an outing recently, and fans couldn't help but notice that he resembles a certain famous family member.
Born on July 22, 2013, Prince George is the oldest child of Prince William and Kate Middleton. He's also big brother to Princess Charlotte, born on May 2, 2015, and Prince Louis, born on April 23, 2018, per Royal.uk.
On Feb. 26, 2022, as reported by The Mirror, he was spotted with his parents at a rugby match between England and Wales, as the Duke of Cambridge is a patron of the Welsh Rugby Union and the Duchess of Cambridge is a patron of the Rugby Football Union. 
While fans were delighted, in general, to see the young prince out and about, many could not get over the fact that George, who is eventually going to be king since he is third in line to the throne, looks more and more like one of his royal relatives.
People on social media noted how Prince George resembles Princess Diana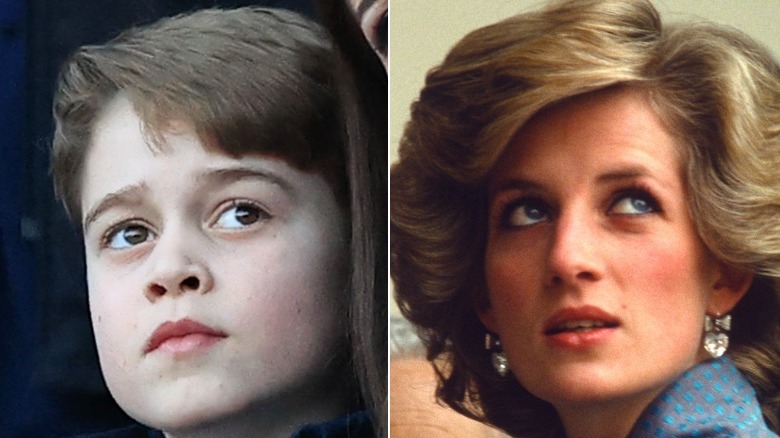 Backgrid, Anwar Hussein/Getty Images
After seeing Prince George this weekend, comments started popping up online about how much he looks like his late grandmother, Princess Diana.
One Twitter user pointed out that his eyes, face shape, and body language all "resemble his grandmother," calling him "Princess Diana in male [form]." Another Twitter post shared, "The Spencer genes are stronger with Prince George now ... He is his dad's mini me and that means he also looks like his late grandma Diana! They have the same eyes and he also has our Duke's ways!"
A few people believe that Prince George physically takes after other family members, with one tweeting, "Prince George is a splitting (sic) image of his Uncle: Charles Spencer ... Princess Diana's brother," and one tweeted that he "looks like the Duchess of Cambridge's father," Michael Middleton.
In the past, it has also been pointed out that Prince Louis looks like his maternal grandfather, per the Daily Mail, and that Princess Charlotte favors Queen Elizabeth II, via PureWow.