The Latest Wedge In The Royal Family Might Not Be What You Think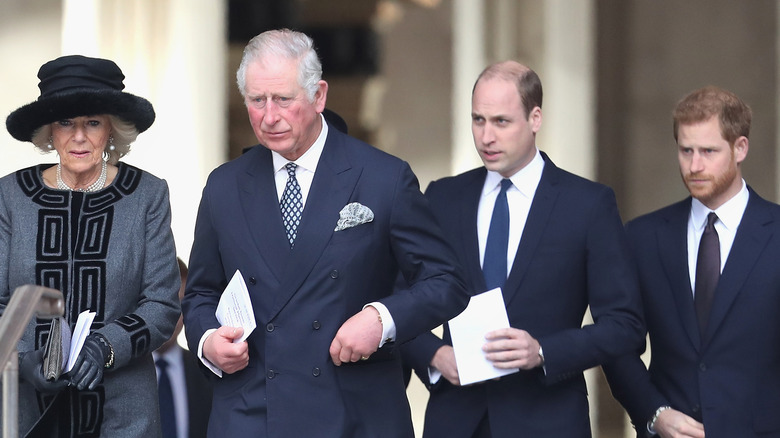 Chris Jackson/Getty Images
Queen Elizabeth recently celebrated her 70th anniversary on the throne. The monarch, 95, shared a heartfelt statement regarding the milestone anniversary and even revealed her thoughts about the future of the monarchy, especially where Camilla Parker Bowles is concerned. 
During her speech, the queen revealed that it was her wish that the Duchess of Cornwall, the wife of her eldest son, receive the title queen consort when Prince Charles ascends to the throne, per Us Weekly.
"When, in the fullness of time, my son Charles becomes King, I know you will give him and his wife, Camilla, the same support that you have given me, and it is my sincere wish that, when that time comes, Camilla will be known as Queen Consort as she continues her own loyal service," the queen said.
The announcement came after sources told the outlet that the queen and Camilla have grown close over the years and that the queen believes the duchess has what it takes to continue to support Charles in all of his royal endeavors.
"Camilla has definitely grown on Elizabeth II, more so than ever during the pandemic," one insider stated. "She really upped her game and willingly took a hands-on approach with additional duties."
Meanwhile, it seems that Charles' sons, Prince William and Prince Harry, were caught off-guard by the news of Camilla's future title — and it may be causing even more tension within the royal family.
William and Harry were reportedly blindsided by the news of Camilla's future title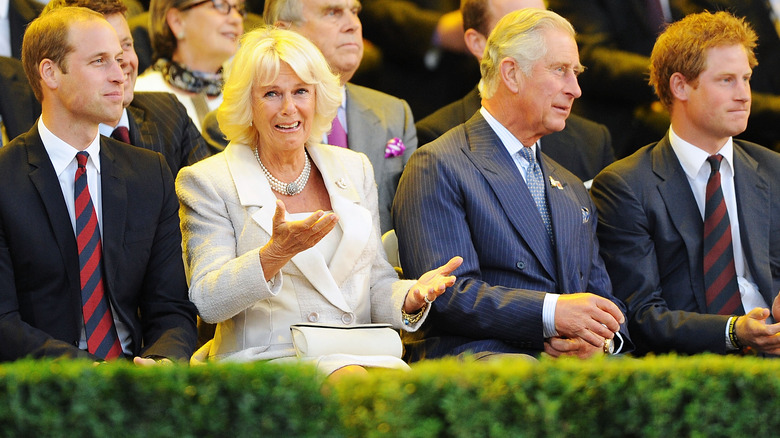 Dave J Hogan/Getty Images
It seems that not every member of the royal family is on board with Camilla Parker Bowles being named queen consort when her husband, Prince Charles, becomes king. 
Royal expert Christopher Andersen revealed that Prince William and Prince Harry are divided over the issue. "I can tell you right now that the boys were completely blindsided by this," he told Us Weekly, adding that the situation is "driving a wedge" within the royal family.
"It's just whether or not they can get over this bad feeling," the author continued. "Then, of course, [the queen's] health and these other considerations are there. I don't think it helped with the queen announcing that Duchess Camilla will be Queen Consort and that's another issue."
Andersen claims that Charles convinced Elizabeth to give Camilla the title. 
"Charles just wore her down on this too. I also think that since the death of Prince Philip, Charles has stepped up his effort to make it clear to the queen that he too needs [a partner]," he explained. "If he's going to reign, he's going to need the support, the kind of support that she got from [her husband]."
While William and Harry have stayed mostly quiet about their stepmother's future title, the duchess did admit that she was "honored" and "touched" by the queen's support, per People.